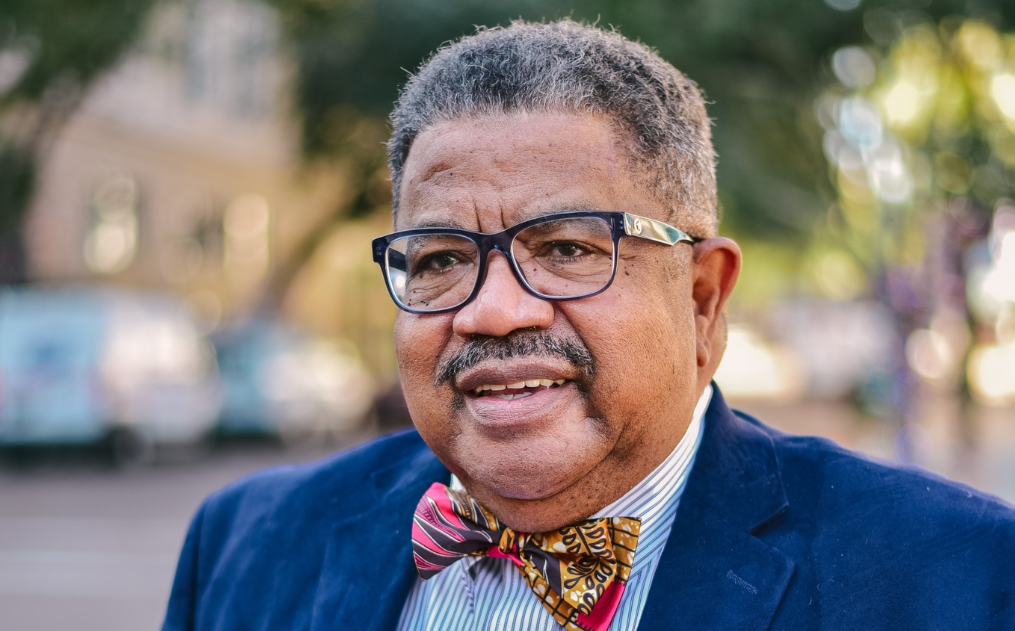 A lot of races were decided Tuesday, while several others will head to a runoff.
Republicans are gaining another seat on the Jacksonville City Council, as former First Coast News reporter Ken Amaro defeated realtor and Democrat Alton McGriff Jr. in the District 1 race.
"Thank you to the voters of District 1," Amaro said following the vote. "I am honored that you have put your faith in me. I'd also like to thank my family, our volunteers and my consultant Alexander Pantinakis for the constant support. To the people of Jacksonville: I will fight every day to be 'On Your Side.'"
Amaro secured an impressive 66% of the vote, according to unofficial results from the Duval County Supervisor of Elections, far exceeding the 50% plus one threshold needed to win Tuesday's election outright and flipping the Arlington district previously represented by Democrat and fellow former newscaster Joyce Morgan. Morgan, term-limited, is in the runoff for Duval County Property Appraiser. 
Amaro amassed nearly $70,000 going into the election, spending more than $34,400. McGriff spent more than her campaign raised, shelling out around $8,200 while pulling in around $7,300.
The latest report from Amaro's On Your Side committee showed a $10,000 contribution from the Jacksonville Jaguars, but no spending.
In District 3, Navy veteran and businessman Will Lahnen overpowered fellow Republican Natalie Alden 53%-47% to join the City Council. The unofficial raw vote in the race came in at 5,874 to 5,114.
"Thank you, District 3," Lahnen said on his win. "I appreciate your support and faith in me. I look forward to fighting for you over the next four years."
He raised more than $106,800 and spent nearly $82,200, according to the latest financial reports. Alden generated a little more than $5,000 for her effort, spending more than $4,700.
The District 4 race was over at the beginning of the day, as Republican City Councilman Ken Carrico won re-election unopposed. His only opponent, Democrat Mackenzie Long, failed to qualify. Regardless, Carrico raised and spent $101,400 going into the first round of voting.
For District 6, Republican City Councilman Michael Boylan prevailed over Tom Harris, area manager for Hardage-Giddens Funeral Homes and also a Republican. Boylan notched 65% to Harris' 35%, with an unofficial raw vote total of 9,423 to 5,099.
Boylan's campaign raised $90,000 going into the election, spending two-thirds of it.
Meanwhile, Democratic City Councilwoman Brenda Priestly Jackson bowed out of the District 10 race in January, opening the seat. City Councilwoman Ju'Coby Pittman, who represented the old District 8, won the race outright with 64% of the vote. The other three Democrats running more or less split the other votes, with Keshan Gainey Chambliss receiving 14%, Vanessa Cullins Hopkins following with 11%, and Kim Stephens Perry rounding it out with 10%.
"It's because of your vote we will continue the work we started," Pittman said.
Republican City Councilman Randy White managed to dispatch two Democratic opponents in his reelection bid for District 12. White received 65% of the vote, compared to 24% for Tammyette Thomas and 11% for Johnny "JC" Causey.
White dramatically out-raised his opponents, bringing in $131,200 and spending nearly $89,500. Each of his opponents raised and spent less than $4,000.
Like Carrico, it was an easy election for Republican City Councilman Rory Diamond in District 13, whose only opposition was write-in candidate Mike Finn. The race ended 87%-13%, with an unofficial raw vote total of 11,295-1,688.
Diamond raised $30,200 and spent more than $10,600 heading into the election.
While campaigns in Districts 1, 3, 4, 5, 6, 10, 12 and 13 came to a conclusion during the first round of voting, runoffs are in the works for Districts 2, 7, 8, 9, 11 and 14.