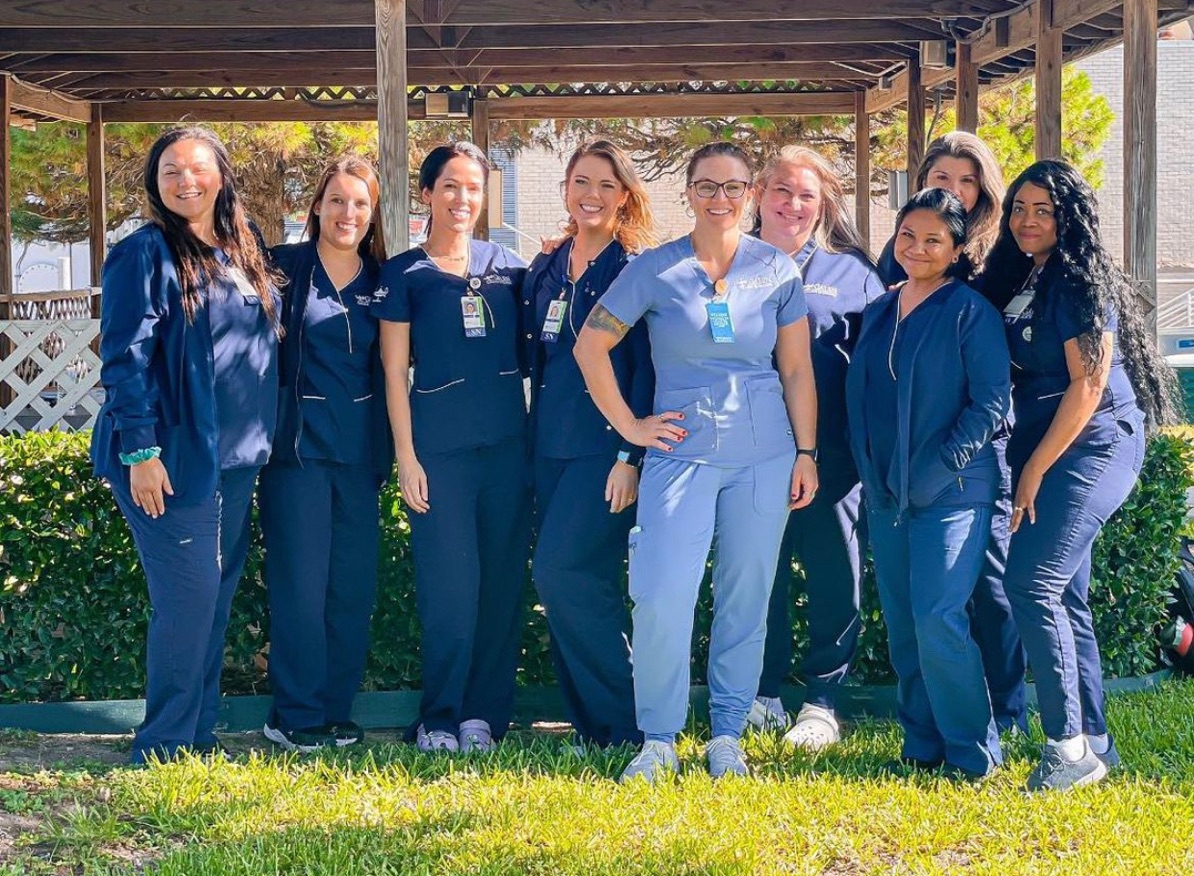 We need a more positive approach: a carrot, not just a stick.
Skilled nurses are a treasure. But in Florida, they're becoming more challenging to find. The state has grappled with a nursing shortage for years, which only worsened during the pandemic as burnout drove nurses from the profession.
Adding to the problem is the retirement of baby boomer nurses and the difficulty of recent graduates transitioning from nursing school to professional practice.
Less than two-thirds of Florida nursing students passed the national licensing exam last year. This is disturbing news for all Floridians because the Florida Hospital Association predicts a statewide shortage of 60,000 nurses by 2035.
Lawmakers took a step to address the issue last year by providing $79 million to Florida's high-performing public nursing schools through two programs designed to ease the state's nursing shortage. The funds will be used to award scholarships, recruit faculty and train more nurses.
These nursing schools at Florida's state colleges and universities — from Florida International University to Pensacola State College — have an excellent track record of producing quality nurses who largely pass their licensure exams soon after graduation. However, last year's funds only helped public institutions, which have limited slots to address the growing need for nurses and can't scale up quickly enough to bridge the gap. More needs to be done.
Interestingly, Florida doesn't actually need more nursing schools. The state has plenty, but most are private, for-profit nursing colleges.
Unfortunately, as a Florida Center for Nursing report found, only 52.8% of those schools' graduates passed licensure exams last year, leaving almost half unable to work as nurses in Florida.
The Florida Board of Nursing can put the worst-performing schools on probation. However, that's not enough to motivate many for-profit nursing schools to focus less on handing out diplomas and more on training students to pass licensure exams.
We need a more positive approach: a carrot, not just a stick.
The state must take meaningful steps to ensure a higher percentage of these students pass their licensure exams. One sensible solution is to incentivize ALL nursing schools, public and for-profit alike, with additional funding if at least 70% of their students become licensed nurses. This is a simple way to reward the best-performing nursing schools, regardless of their corporate status, and ensure Florida has enough nurses to care for its residents.
Florida should highlight those for-profit nursing programs already producing quality nursing graduates, like Galen College of Nursing, Chamberlain University, Jersey College, Miami Regional University, Rasmussen University and West Coast. These for-profit schools achieved a 70% or higher passage rate last year, ranking them equal to or better than many public colleges.
Some, like Galen College, are accredited by the same organizations as the state's most prestigious programs.
These top-performing schools can expand rapidly in Florida's highest-demand markets.
For instance, Rasmussen already has four campuses in Florida (Tampa, Pasco, Ocala, Ft. Myers), while Galen added new Sarasota and Gainesville campuses in 2022. For-profit schools with low pass rates should look to these nursing schools as role models and new monetary incentives can further their growth.
Florida must do everything possible to support quality nursing schools, so we can all have quality nurses there to care for our loved ones (or us) when needed. Providing incentives for schools whose students pass their licensure exams and become quality nurses is what our state needs to repair its leaky nursing pipeline.