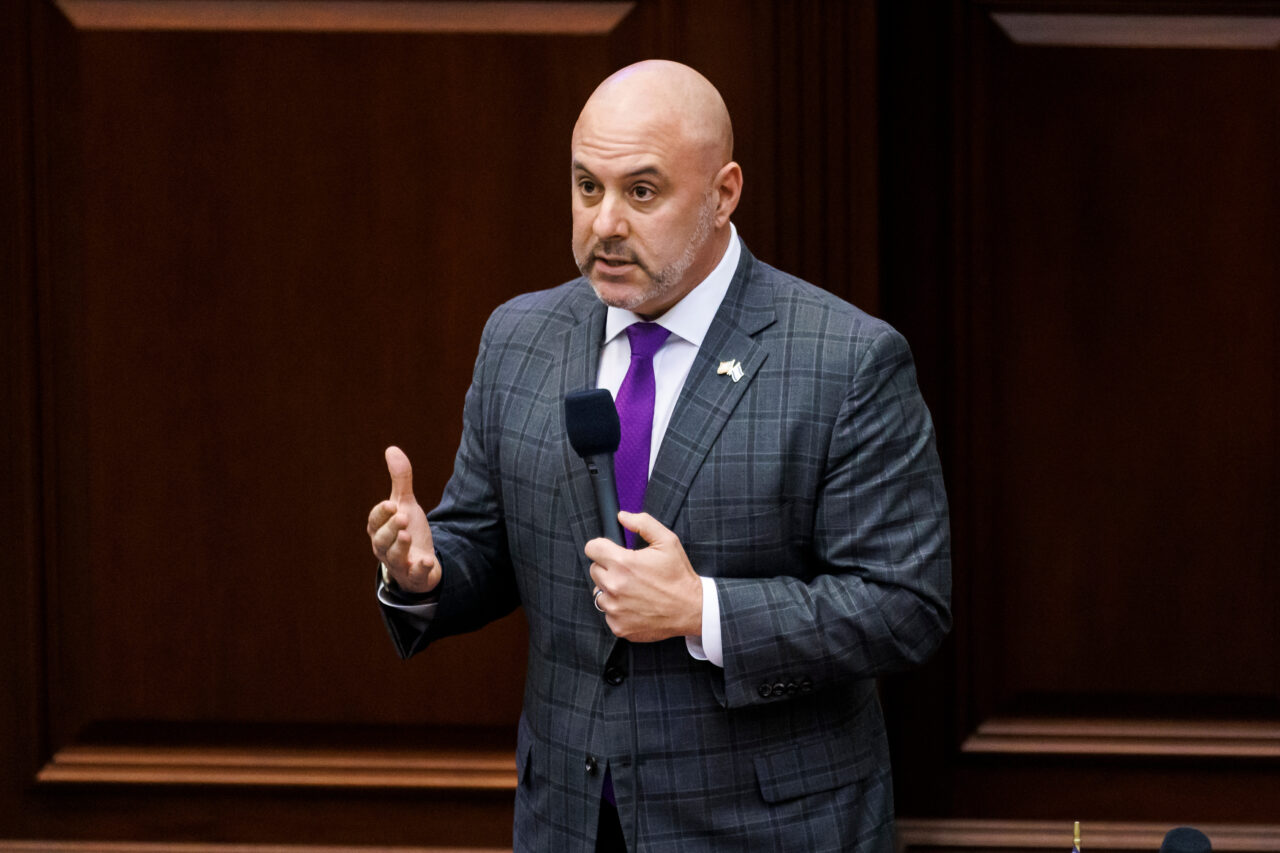 The bill's sponsor said the change will help prevent 'activist' judges and jurors from causing miscarriages of justice.
A Parkland-inspired bill lowering the jury vote threshold for death sentences in Florida is bound for the Senate floor after clearing its final committee hurdle.
The Senate Rules Committee voted 15-4 for the measure (SB 450), which would remove the state's current requirement of a unanimous jury to determine that a defendant in a capital case should be sentenced to death.
In its place, the bill would establish that eight of 12 jurors must agree on the death penalty. Had that lower requirement been in place in November, the gunman who in 2018 killed 17 at Marjory Stoneman Douglas High School in Parkland would now be on death row.
Members of the Senate panel advanced SB 450 after roughly an hour's worth of debate and public testimony. The discussion centered on two major points: the historic fallibility of the justice system and the constitutionality of the measure itself.
Spring Hill Republican Rep. Blaise Ingoglia, the bill's sponsor, argued many past guilty verdicts that were later overturned would not have happened today thanks to the exonerating evidence in those cases, DNA.
As for how well the bill will hold up against challenges of its constitutionality, he pointed to the Florida Supreme Court's ruling in January 2020 that a unanimous jury should not be required to sentence a person to death.
Lowering the requirement to an affirmative vote by eight jurors — a supermajority — would set Florida in a category of its own. The state would have the lowest standard in the nation for imposing the death penalty. Alabama is the only state that currently allows death sentences when a jury is not unanimous. Its bar: 10 of 12 jurors agreeing on death.
But the Parkland massacre "opened a lot of people's eyes" that there needs to be a change, according to Ingoglia. To prevent "activist jurors" for whom no crime, however horrific, merits death, he said, there needs to be a change.
"What happened in Parkland was abhorrent. It was a tragedy that will ever be a stain on this state … but what the verdict did was expose a flaw in the current system," he said.
"(The Parkland shooter) didn't bother with unanimity. He didn't care about community (or) families. (He) acted as judge, jury and executioner, (and) if a scumbag like (him) does not deserve the death penalty, and we cannot give the death penalty on that case, then what do we have a death penalty for?"
Ingoglia amended his item Wednesday, with consent from the panel, upholding a previously added change enabling a judge to overrule a death sentence in favor of life imprisonment but with an extra proviso: The judge must explain in writing the reason for not accepting the jury's recommendation.
He explained that while ensuring that judges maintain jurisprudence in capital cases should insulate the measure from constitutional challenges, the new explanation requirement will help hold "activist judges" accountable.
"We have seen multiple times that judges who are put on the bench are ideologically opposed to death penalty cases," he said. "I believe the people deserve to know if you have an activist judge."
Senate Democratic Leader Lauren Book, whose district includes Parkland and who serves on a school safety commission formed in the wake of the shooting, sided with her Republican peers in favor of the bill.
Sparing the gunman's life, she said, was a "horrific miscarriage of justice."
The four other Democratic members of the panel — Shevrin Jones, Rosalind Osgood, Darryl Rouson and Victor Torres — voted "no."
Rouson contended the argument for switching from a unanimous jury vote to a supermajority is based more on emotion than logic. He pointed to the case of Tampa man Robert Earl DuBoise, who was exonerated in 2020 for a murder a jury sentenced him to death for 37 years earlier.
DuBoise's sentencing was later changed to life in prison before DNA evidence cleared him of the crime and identified the true killers, he said, but there is no way to right wrongs for those whose death sentences aren't changed.
"How would we reverse (such) a mistake?" he said. "(This) reminds me of the emotions and the whim of a mob … based upon a heinous incident driving the impetus for this bill. We will never get it 100% as long as humanity is behind the makeup of laws, but I believe unanimity is the right balance when death is the final penalty."
Public testimony was overwhelmingly against Ingoglia's bill, with only Parkland Mayor Rich Walker and Buddy Jacobs of the Florida Prosecuting Attorneys Association speaking in favor.
Christie Arnold of the Florida Conference of Catholic Bishops noted Florida has the highest number of death penalty exonerations in the country and called it "unwise to weaken and erode safeguards" meant to protect the innocent.
Lawyer Aaron Wayt, speaking for the Florida Association of Defense Lawyers, warned a U.S. Supreme Court ruling this February, Cruz v. Arizona, in which Arizona was "chastised" for disregarding a death penalty precedent the court set forth, could itself lead to a death sentence for the changes Ingoglia's bill proposes.
"If this law is passed, this is exactly what would happen. It would be asking the courts to do what Arizona did, which is ignore the U.S. Supreme Court precedent," he said. "The Florida Supreme Court and the U.S. Supreme Court, in their current makeup, will find this law unconstitutional."
Ingoglia again referenced the Florida Supreme Court's ruling against requiring a unanimous jury vote. He said he expects challenges, but he also expects his bill to survive them.
"I'm sure this is going to be litigated and it's going to be decided on. We get that. This is a big decision here," he said. "But just coming up here and saying the argument that the U.S. Supreme Court said this — well, our Supreme Court said something else."
A similar measure in the House (HB 555) by Seminole Republican Rep. Berny Jacques awaits one more committee hearing before reaching a full vote by the chamber.