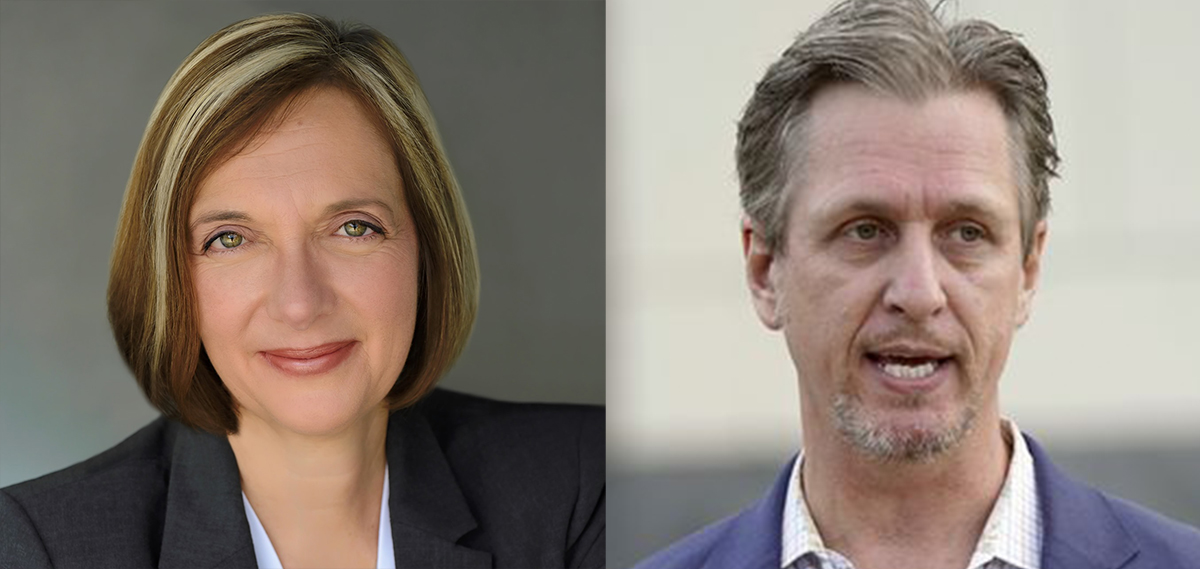 Incumbent Chris Anderson already said he won't seek a second full term.
Longwood Democrat Deborah Poulalion just announced a new bid for Supervisor of Elections in Seminole County. The former House candidate faces Republican Brian Beute, who last week announced his campaign to succeed retiring Supervisor Chris Anderson.
Both candidates have run in high-profile races in recent years.
Poulalion most recently ran in House District 36 but lost the race for the open seat to Republican Rachel Plakon. While registered Democrats outnumber Republicans in the district, a statewide Republican wave helped Plakon win the seat with a 10-percentage-point landslide.
She also ran for Supervisor of Elections in 2020 against Anderson, shortly after the Republican's appointment by Gov. Ron DeSantis. Anderson won the countywide race by more than 8 percentage points.
Poulalion plans to bring a similar message this year but with more campaign experience.
"A supervisor of elections should focus on two things — helping people vote and managing candidates," she said.
"Almost all of the issues I raised when I ran for this office four years ago have not been addressed. It's time for change."
She has called for more live staffing on phones, greater Spanish-language information access and extended early voting at more sites, including Seminole State College. She also wants prepaid postage on mail-in ballots, something Anderson said he wants to implement before the end of his term.
Beute is the first Republican in the race. He most notably ran in the past for Tax Collector in 2020 against Joel Greenberg, who infamously tried to smear Beute with false allegations.
That tactic ultimately led to Greenberg becoming the target of a federal investigation, and he has since pled guilty to a litany of crimes including sex trafficking of a 17-year-old girl, identity theft, stalking, wire fraud and conspiracy to bribe a public official. He was sentenced in December to 11 years in prison.
Beute told the WESH last week that experience toughened him for anything on the trail. "I don't recall a time in recent history when a candidate was attacked the way I was attacked, and I didn't quit," he said. But he ultimately lost to J.R. Kroll in a Republican Primary after Greenberg's resignation.
He also laid out a set of priorities to the Orlando Sentinel.
"I want to continue to be a productive vehicle in reminding citizens that we don't want to go backward. We want to move forward," he said. "We must always fight to ensure that our voting process is transparent and trusted — from voter registration, to absentee ballots, to early votes, to Election Day voting, to the possibility of any recount measures."