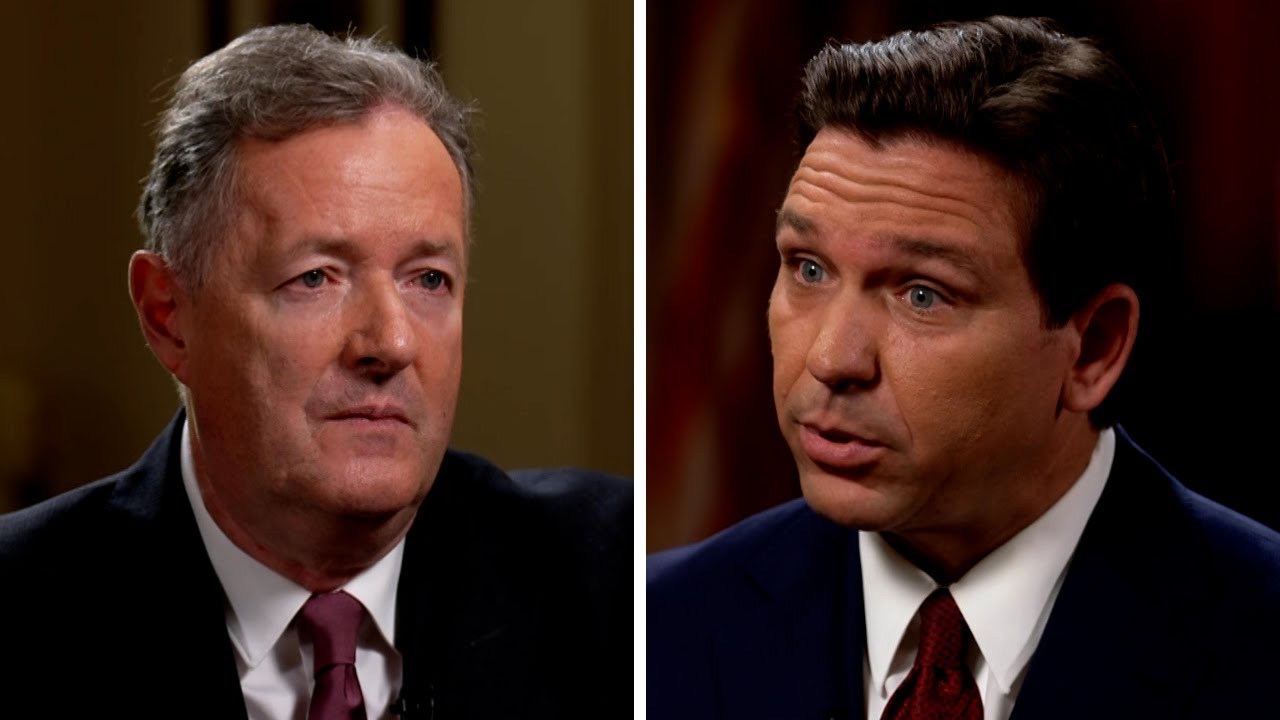 The British talk show host predicts a 'hell of a battle' with Trump.
More evidence is emerging that Ron DeSantis has won the Piers Morgan Primary ahead of a potential 2024 presidential bid.
On Fox & Friends, Morgan (who interviewed the Governor on Piers Morgan Uncensored last week) compared DeSantis favorably to former President Donald Trump, predicting DeSantis would get into the Republican Primary race as expected, and that it would be a "hell of a battle."
The segment led off with coverage of favorable poll toplines reported by Axios, which the British gab show host attributed to the "Morgan Bounce," before he launched into some compare and contrast analysis of the two GOP heavyweights.
"I know Donald Trump very well and they couldn't be two more different people. You know, where Trump thrives on chaos and drama and unpredictability and being spontaneous and outrageous. DeSantis is none of those things," Morgan related.
He then served up an extremely favorable description of the Governor.
"He seemed to be very focused, very organized, very data-led, doesn't like drama, likes things to be planned out, likes to get, as he put it, scores on the board. And … one of the reasons he's proving so popular is he's a winner," Morgan said.
In talking with host Brian Kilmeade, Morgan then cited the 2022 General Election result for DeSantis as a reason why there's still a long race ahead.
"I was down in Florida obviously for a few days interviewing him and you know, he's incredibly popular there, Brian, incredibly popular. So anyone who thinks this is over and that Trump has somehow swatted away this annoying bee, I don't think that is the case," Morgan predicted.
"I think DeSantis is going to come out soon and say he's running and I think it's going to be one hell of a battle, and you have a clear choice for the Republicans. Do you want more drama and chaos and baggage or do you want someone who's fresh, young and half Trump's age who doesn't have the baggage and believes in doing government a different way? It's a straightforward choice we have."