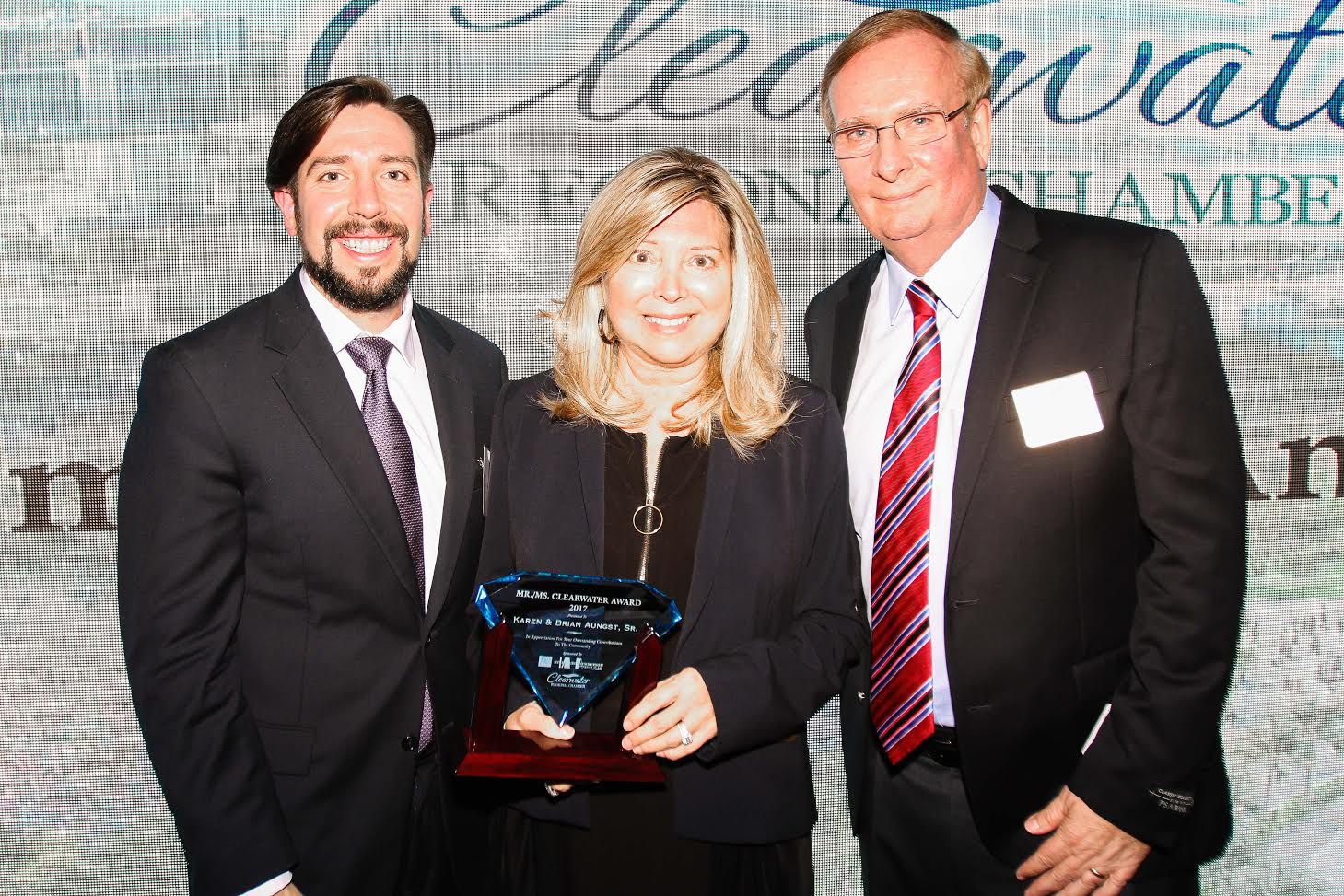 He would replace Frank Hibbard, who abruptly resigned last week.
As members of the Clearwater City Council prepare to meet to discuss replacing former Mayor Frank Hibbard, sources tell Florida Politics Brian Aungst Sr. is among the leading candidates to get the appointment.
Hibbard abruptly resigned one week ago during a regular City Council meeting, citing frustration with forward movement on a $90 million plan to build a new City Hall and concerns that the project is currently at a $60 million deficit.
The City Council will meet at 1:30 p.m. to discuss a replacement, and that may well be Aungst.
Aungst served as Clearwater Mayor from 1999 until 2005, when he left office due to term limits. Enough time has passed since his service that those term limits no longer apply.
The Clearwater Regional Chamber of Commerce, now known as AMPLIFY Clearwater, named Aungst and his wife, Karen, Mr. and Mrs. Clearwater in 2017, the organization's highest honor.
Aungst served during one of Clearwater's most transformative periods, including the hotel and resort boom in 2001 on Clearwater Beach that transformed the local hot spot into an international destination. He oversaw projects such as the new causeway, a new stadium for the Philadelphia Phillies spring training and minor league squads, new recreation centers and the city's Main Library.
During his unexpected resignation last week, Hibbard said it was important the City Council appoint a replacement who didn't want to run for Mayor. He presumably recommended Hoyt Hamilton, a former City Council member who won $1 million in 2021 on a Powerball ticket and was looking forward to retirement and traveling with his wife, according to the Tampa Bay Times.
Aungst brings that same benefit. He retired from his position as director of state government affairs for Charter Communications in 2018, a company for which he worked for 30 years through several ownership and name changes. Aungst retired to care for his wife who was battling brain cancer. She passed later that year.