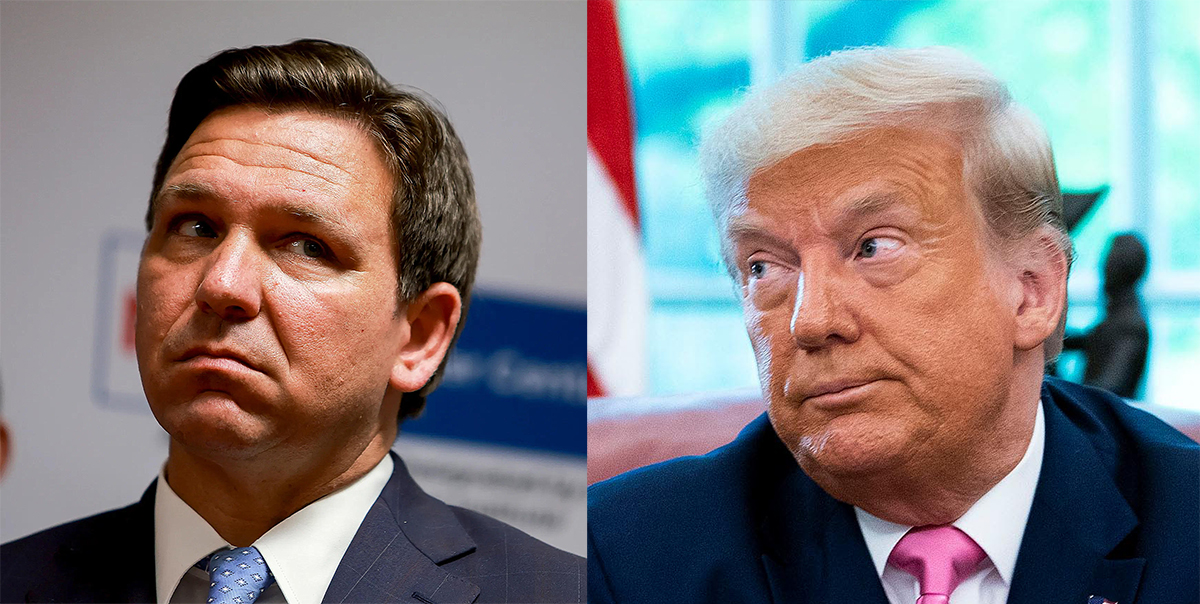 Among Republicans who view both men favorably, Trump leads DeSantis 59-35%.
New York Republicans strongly prefer one of their own over the Florida Governor.
That's a takeaway from a fresh Siena College Research Institute survey released Monday, taking the temperature of Empire State GOP voters well ahead of New York's Presidential Preference Primary, to be held April 30, 2024.
Former President Donald Trump commands majority support in the poll, taken March 19-23. With 52% support, he nearly doubles support for Florida Gov. Ron DeSantis, who drew just 27% in the survey.
"Among all New York Republicans – as well as in every region – Trump leads DeSantis handily, 52-27%, with fewer than one in five Republicans preferring another candidate. Trump leads 54-30% with conservative Republicans and 40-24% with moderates, a third of whom want a candidate other than Trump or DeSantis," Siena College pollster Steven Greenberg said. "For those 18% of Republicans who want another candidate, 20% chose Nikki Haley, 6% Liz Cheney, and the majority of that group don't know."
Both candidates are underwater with the public at large, but are resoundingly popular among Republicans. However, New York Republicans who like both men clearly prefer the native New Yorker to Florida's DeSantis.
"Trump has a 38-57% favorability rating (37-60% last month) among all voters, 74-22% with Republicans. DeSantis has a 39-41% favorability rating with all voters, 62-24% with Republicans," Greenberg added. "Among Republicans who view both Trump and DeSantis favorably, Trump leads DeSantis in the matchup 59-35%."
DeSantis has made a trip to the New York City metropolitan area this year, addressing police officers at an outer borough catering hall in Staten Island. The former President lambasted DeSantis for poor attendance at an event later that day.
Addressing the Trump 45 Club, in West Palm Beach, Trump tweaked DeSantis on crowd size, comparing his event to a smaller one in New York that was part of the Florida Governor's multi-city speaking tour to police unions.
"Ron DeSanctimonious had a crowd on Staten Island today — 139 people on Staten Island. We've got a lot of people. We've got 139 times 30," Trump said.