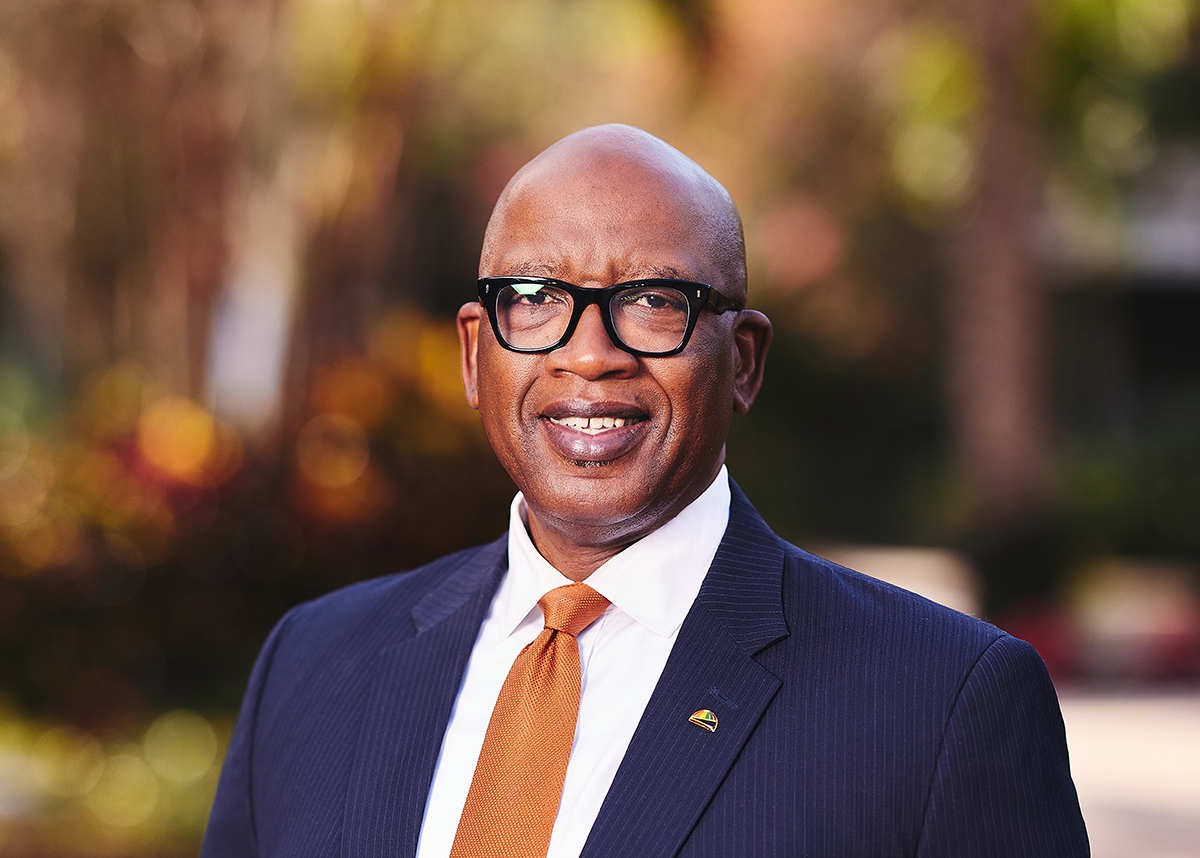 Two Republican lawmakers are threatening to withhold state funding if the state moves forward with a pro-choice spending plan.
Responding to a letter from Reps. Mike Beltran and Berny Jacques, neither of whom represent the city of St. Petersburg, St. Pete Mayor Ken Welch tweeted last week that his administration would "embrace our responsibilities to our great community."
As a home rule city, we have a process, and we will continue to follow that process of committee and council review, and my administrative decision, on the issue of funding for the Tampa Bay Abortion Fund. pic.twitter.com/sH5Kbog2Cu

— Ken Welch (@MayorKenWelch) March 24, 2023
The three-part tweet was in response to a letter from the two Republican lawmakers threatening to withhold state funding from the city if it moves forward with plans to provide $50,000 to the Tampa Bay Abortion Fund for the purposes of covering residents' out-of-state travel expenses to obtain abortion care. 
It's the first time under Welch's administration, now in its second year, the city has found itself facing new preemption. 
The Tampa Bay Abortion Fund "removes financial and logistical barriers to abortion access" by partnering with Florida and out-of-state abortion providers. The organization's website lists a dozen "partner clinics," which Jacques and Beltran say make contributing to it against Florida law.
The lawmakers site Florida statute barring a "state agency, a local government entity, or a managed care plan" from expending "funds for the benefit of, pay funds to, or initiate or renew a contract with an organization that owns, operates, or is affiliated with one or more clinics that are licensed under this chapter and perform abortions."
Deeming the proposed $50,000 contribution to the Tampa Bay Abortion Fund unlawful, Jacques and Beltran wrote in their letter to Welch and City Council member Gina Driscoll that the spending would constitute "a wasteful and frivolous use of tax dollars."
"As such, the undersigned will oppose any appropriations for the City until the City disavows any effort to provide economic assistance to TBAF," they wrote. "Further, the undersigned will consider voting against any budget that includes any funding earmarked for the City."
They closed on a zinger.
"The City obviously has no need for any further funding from Florida taxpayers if the City intends to spend money in violation of state law," the letter concluded. 
In his tweet response, Welch did not directly say he supported the spending proposal, but he made clear he would not be intimidated. 
"Inclusive governance requires the free and open discussion of ideas and proposals in the public square. Deliberation is critical to the legislative process in St. Petersburg, as it should be in all legislative bodies," Welch wrote. 
He continued that he "and the St. Pete residents we serve, embrace our responsibilities to our great community, including our duty to review and debate all issues of importance to our City without regard to threats and attempts to intimidate." 
Welch said the city has "a process" and "will continue to follow that process."
That includes committee and council review of the funding proposal for the Tampa Bay Abortion Fund. 
City Council member Richie Floyd last month proposed in the Health, Energy, Resiliency and Sustainability Committee that the city allocate $50,000 to the abortion fund for the purpose of covering residents' abortion travel expenses.
Lawmakers last year approved and Gov. Ron DeSantis signed a bill banning abortion in Florida after 15 weeks gestation, with very few exceptions. This year, lawmakers are expected to pass legislation banning abortion after just six weeks gestation.
Those efforts mean pregnant people in Florida may not be able to access abortion care in-state, and may need to travel to states with less restrictive abortion laws. 
The city's $50,000 funding proposal for the Tampa Bay Abortion Fund cleared its first committee with a green light from members, and the issue of its legality was addressed. Chief Assistant City Attorney Jeannine Williams said at the February meeting that the Tampa Bay Abortion Fund does not directly or indirectly manage an abortion provider, and therefore would not be a violation of state law, according to the Tampa Bay Times.
Responding to an inquiry from the Times, Beltran said Williams was citing definitions from a state law governing Medicaid and that the 2016 law in question over abortion funding did not define affiliation, adding that a reasonable person would agree the Tampa Bay Abortion Fund was affiliated with abortion clinics because it lists partner clinics on its website. 
Beltran's district includes parts of Riverview, while Jacques' district is based in St. Pete's neighbor to the west, Seminole.