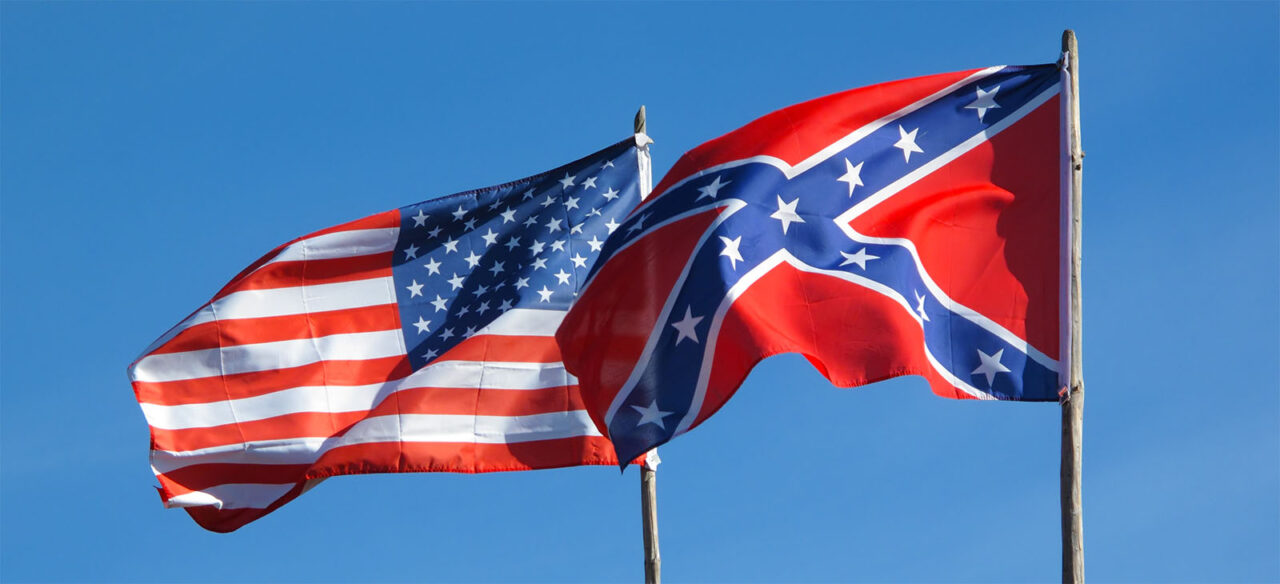 The war over Confederate monuments continues.
Mayor Lenny Curry has all but lost the battle to remove Jacksonville's last major confederate monument from Springfield Park.
That's the gist of legislation currently moving through the House and Senate.
Carrying the House version: Republican Party of Duval County Chair Rep. Dean Black — a political ally of the Mayor.
The "Historical Monuments and Memorials Protection Act" (HB 1607) cleared its first hurdle by a 10-2 vote in the Constitutional Rights, Rule of Law & Government Operations Subcommittee.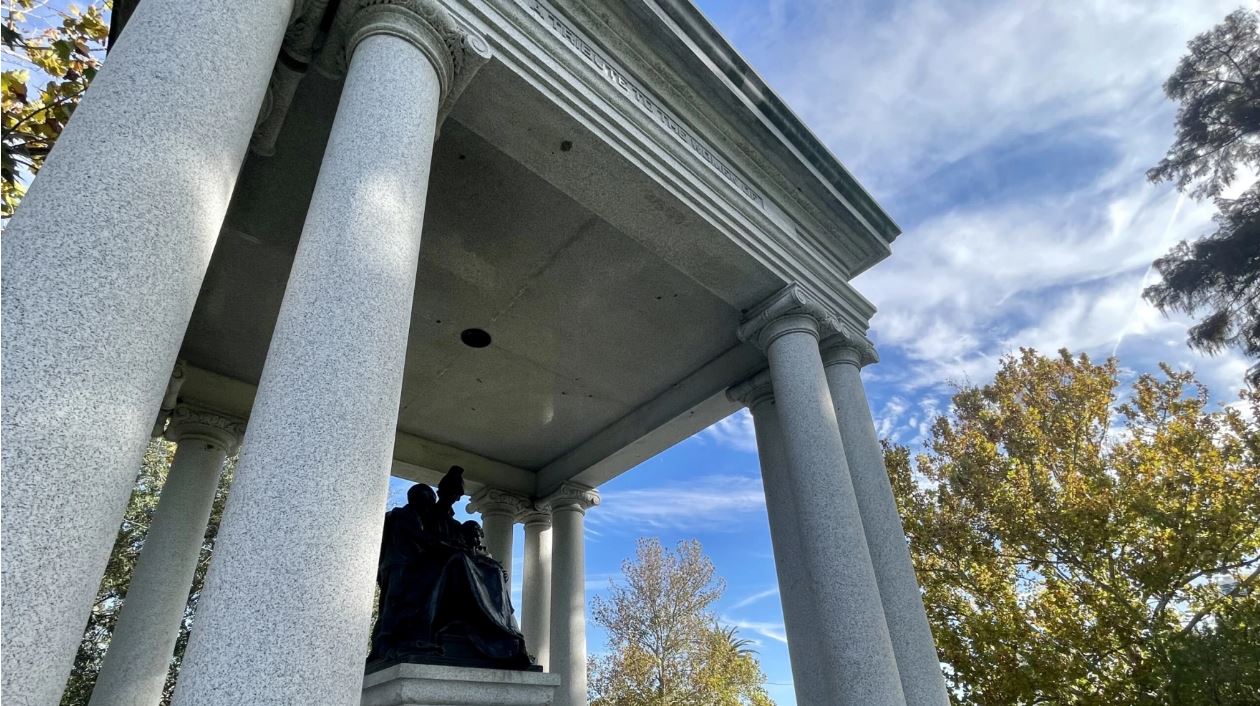 This swift passage suggests it won't meet much resistance in the next two committee stops.
In introducing the bill, Black, a "10th generation resident" of Florida, explained that "history belongs to all Floridians, indeed to all Americans."
"If someone destroys historic monuments in one part of the state," Black insisted, "all Floridians are diminished because of it."
If the bill becomes law, monuments could not be removed, and plaques and signs attempting to put those constructions in historical context would only be permissible "on the monument and memorial" if Secretary of State Cord Byrd signs off.
Local governments will be "expressly prohibited from removing those memorials from public view."
This would end Jacksonville's latest attempt to resolve the problem of Confederate monuments put forth during the height of Jim Crow — as a way to enforce the values of segregation and racial subjugation.
But (as the saying goes), elections have consequences.
In support of the bill, Rep. Chuck Brannan of Macclenny likened monument removal to graverobbing.
"I may say something today somebody doesn't like. Is somebody 100 years from now going to go dig my grave up and move me?"
The bill would take effect July 1, if signed. That's the beginning of the new mayor's term in office.
Black's bill is the House companion to SB 1096, filed last month by Sen. Jonathan Martin, a Republican from Fort Myers. That measure is also moving through Committees.
Mayor Curry has pushed to have money to remove the remaining monument in the budget for years, but the usually pliant City Council has resisted. Unless the Mayor is going to get a bulldozer to take down the "Women of the Southland" statue in Springfield, odds are good that controversial pieces of history will stay put until rising sea levels immerse Springfield itself.
That may take some time to happen.
Rural development
Two Northeast Florida communities are benefiting from the generosity of the Executive Branch.
According to a release from the Governor's Office, Callahan will get $3,371,000 "to design and build a water treatment facility and wastewater pump, as well as a conveyance pipeline to the Town of Callahan's wastewater treatment facility."
The project will "service the Crawford Diamond Industrial Park and Project Harmony" and is expected to create "a minimum of 500-800 jobs" with a capital investment of $450 million.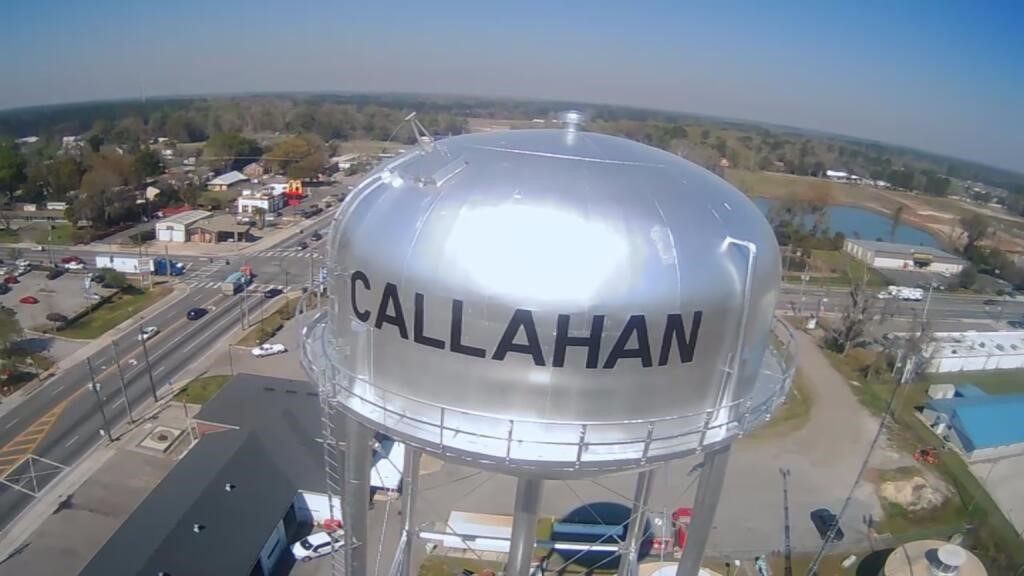 Starke, meanwhile, gets $700,000 "to renovate the RJE Community Center."
That project includes a building addition, on-site grading to control stormwater runoff, the replacement and repair of the building's roof, bathrooms, windows, and the installation of an emergency generator.
This money "will create opportunities for families and strengthen local economies," said Gov. Ron DeSantis. "We are yet again providing our small and rural communities with the resources they need to grow."
"Thanks to Gov. DeSantis' commitment, these small and rural communities will have the resources they need to thrive," said Florida Department of Economic Opportunity (DEO) Acting Secretary Meredith Ivey. "DEO is proud to work closely with the communities receiving awards to rehabilitate homes and strengthen infrastructure for future economic development opportunities."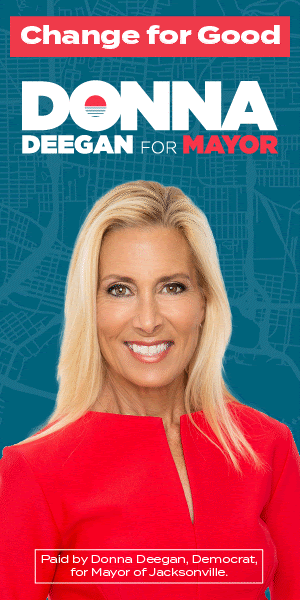 Power up
A Jacksonville-area Senator is closely watching Senate and House legislation that some locals worry could impact JEA.
Filed by Sen. Jonathan Martin and Rep. Demi Busatta Cabrera (SB 1380, HB 1331) the proposals would subject municipal utilities that provide service to customers outside of city limits to regulation by the Public Service Commission (PSC), the state's utility regulatory body.
Republican Clay Yarborough, a Senator since 2022, is not going to let this legislation hurt the local utility.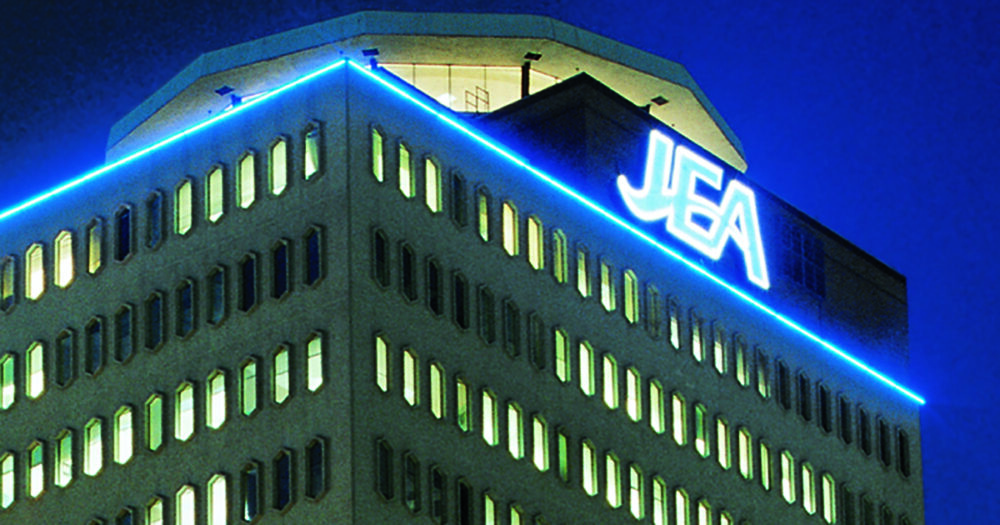 "I communicated concerns to the Senate sponsor of SB 1380. The House version of the bill, HB 1331, was recently amended and appears to alleviate the main concerns, but legal staff is still reviewing. If JEA and its hardworking employees are put at risk, I will strongly push for the defeat of the bills," Yarborough said Saturday.
The legislation could impact Jacksonville, which has a municipal-owned utility responsible for a yearly "contribution" to the city's General Fund.
In the current fiscal year, WJXT reports that payout will exceed $122 million.
Per a committee analysis of the House bill, the legislation is designed to cramp local budgets:
"The bill will likely have a negative fiscal impact on local governments which own and operate water or wastewater utilities, as it reduces the maximum amount that municipal water and sewer utilities can charge customers outside the municipal boundaries."
Another Jacksonville legislator, Rep. Wyman Duggan, noted during a committee hearing that local governments "can utilize those funds that come in from the municipal utilities as a way to avoid raising taxes on their constituents because they're raiding the piggy bank of the utility."
Asked about his position by the conservative Eye on Jacksonville, Duggan said the legislation was mainly targeting Gainesville Regional Utilities.
Eye on Jacksonville reports concerns inside City Hall also. City Council Auditor Kim Taylor warned that "while the details are unclear, what is clear in the proposed legislation is that municipal utilities would lose their existing independent authority to set their own utility rates, terms and conditions of service that each municipal utility's locally elected officials deem appropriate to meet their local needs."
City Council member Matt Carlucci worries that the bill subverts the local authority.
"I'm just over it," Carlucci told WJXT. "The JEA belongs to citizens and the ratepayers of Jacksonville, not a handful of legislators over in Tallahassee where we can't see what they're doing or their deliberations."
The veteran Republican Council member, elected to a second term without opposition this year, amplified those concerns on Twitter.
"House of reps & Senators are poised to pass HB 1331 & Sen. Bill 1380 which lead to privatization of our JEA! If our local Reps & Senators support, privatization of our JEA is at HIGH risk. Also, a huge hit to the COJ budget. Our reps & senators must oppose & support home rule!"
By Saturday, however, Carlucci seemed somewhat more confident.
"Good news is that JEA has a strong presence of execs in Tallahassee trying to keep Jacksonville's public utility out of harm's way. This is not over yet, but they are making progress."
Skate or die
JEA isn't the only issue Yarborough cares about. He also took a stand this week for roller-skating rink safety.
A bill affirming legislative intent on skating at one's own risk glided through its first Senate stop.
On Monday, the Commerce and Tourism Committee approved SB 1458.
The Yarborough-sponsored "Roller Skating Rink Safety Act" would shift liability burdens in many cases to skaters and patrons rather than management and ownership.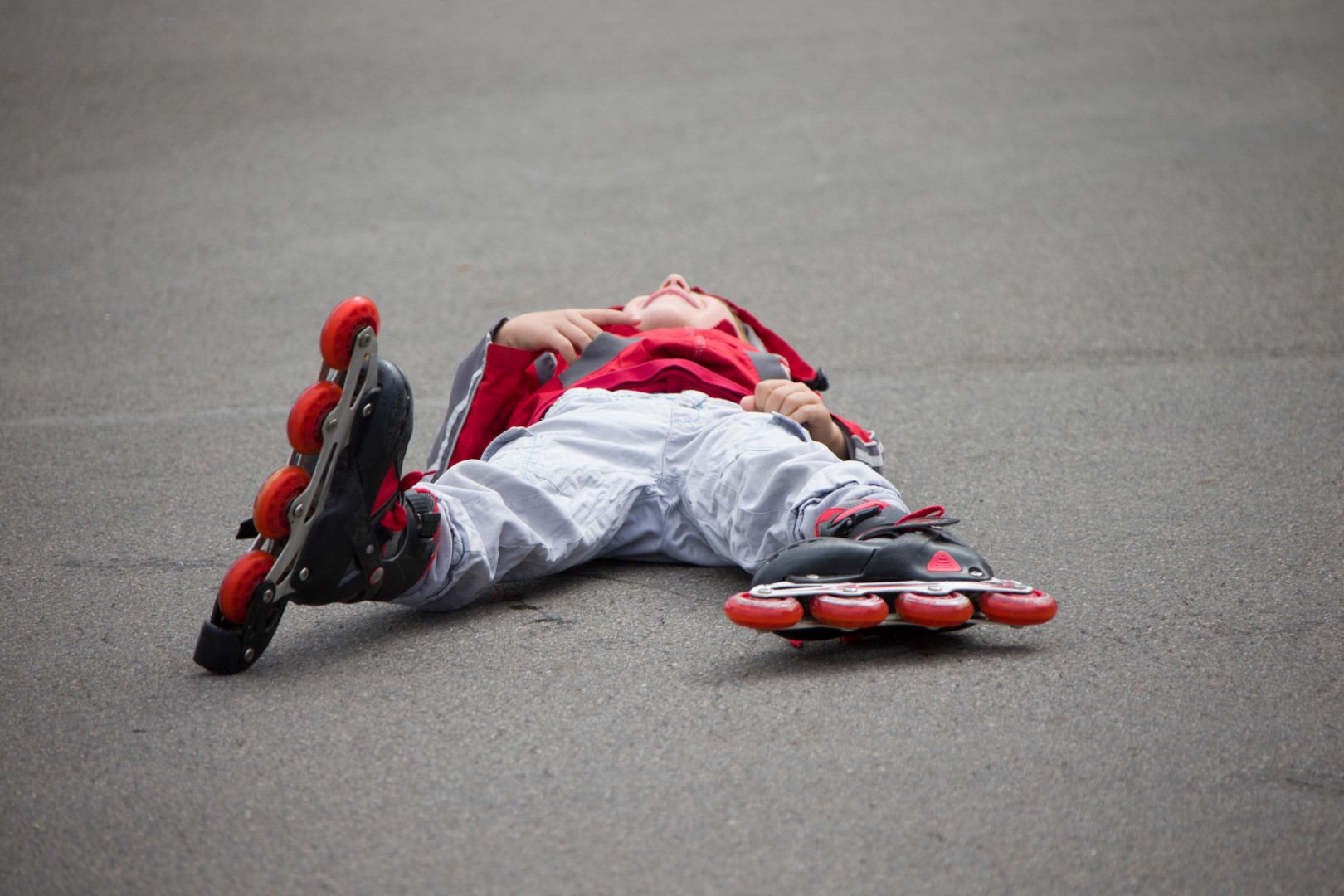 The goal is to lower insurance premiums for owners and operators of the roughly 41 rinks remaining in the Sunshine State.
What the bill calls "allocation of risks and costs" bears a disproportionate impact on rink owners and operators, preventing the insuring of these operations from being "economically feasible" for carriers. This bill would shift the burden to the consumer, aligning it with similar statutory language covering skateboarding, in-line skating, paintball and freestyle, mountain and off-road bicycling.
Yarborough told the committee "roller-skating rinks provide a positive social benefit for our communities and are a source of wholesome family fun," but increasing liability costs are leading to closures in some cases and owners operating without insurance in others. His bill would provide "predictability in the marketplace," he added.
The legislation had bipartisan support in debate. Sen. Linda Stewart said this was a great bill.
"I wouldn't skate anymore because I'd kill myself. But I want everybody who does skate to be safe," said the Orlando Democrat.
Yarborough's bill is the Senate version of a recently filed bill in the Florida House (HB 1129). That legislation awaits its first committee hearing.
Among the supportive parties of this legislation: The Roller Skating Association.
"Roller-skating is the last wholesome, fun thing that a family can do together," said Robert Bentley on behalf of the RSA.
Florida would join Alabama, Georgia, Illinois, Indiana, Maine, Michigan, New Jersey, North Carolina, Ohio, South Carolina, and Texas with legislation governing rink liability if this bill "glides to success," to use Yarborough's own words.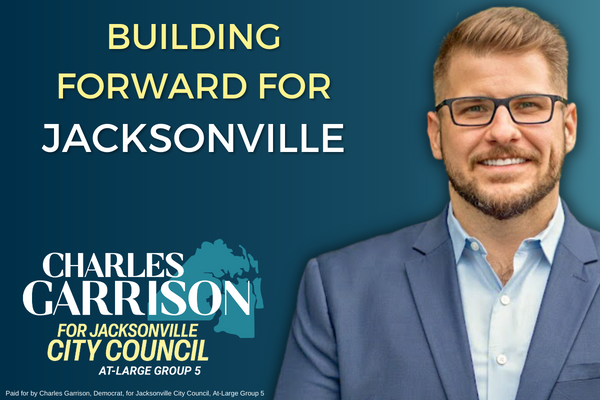 Millionaires' giveaway?
Universal school choice, signed into law this week by DeSantis, does not enjoy universal support from the Duval County Legislative Delegation.
HD 13 Rep. Angie Nixon spoke for many Democrats when firing off a statement of objection from Tallahassee, which hit inboxes right around the time of the Governor's signing ceremony at a Miami Catholic school.
"Schools should be a safe environment where all our kids get a high-quality education. While our teachers need a raise and our students need supplies, this bill will take away those much-needed resources. HB 1 is not about choice, it's about defunding our neighborhood public schools, taking that choice away from Florida's families. Gov. DeSantis is not working for families, he's in the business of funding his wealthy donors in the form of tax handouts to millionaires and billionaires to attend elite corporate schools," Nixon contended.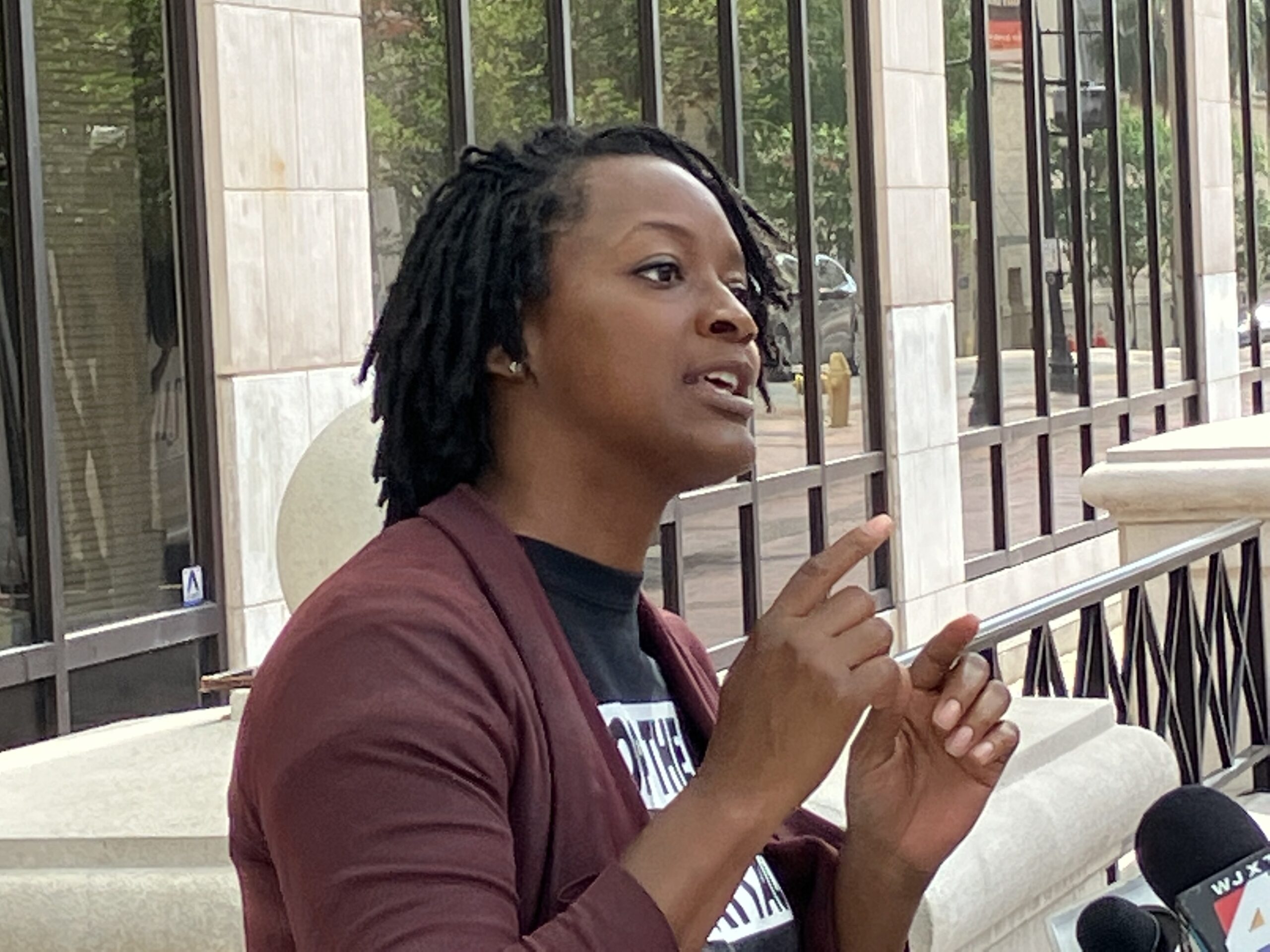 "When these corporate schools fail our kids, it will be the public schools that will accept all students, no matter who they are, what they look like, how they worship, or how much money their families make, with open arms. As a legislative body, it's our duty to fund these schools so they can provide the high-quality education that all of Florida's kids deserve."
Republicans backed the bill en masse, including the most powerful man in the House, who ran in Jacksonville years ago to represent turf Nixon claims now: Speaker Paul Renner.
"Twenty-five years ago, we were at the bottom of the barrel," Renner said at the Miami event. "With school choice and that competition … we have excellent public schools, in part because of school choice."
Liberty to choose?
Voter guides encouraging conservatives to vote for Libertarian candidate Eric Parker against Republican Jacksonville City Council President Terrance Freeman led to accusations of party rule violations by Duval County Republicans.
"As the governing body of the Republican Party in Jacksonville, (Republican Executive Committee) members are strictly prohibited from supporting any candidate who is running against a Republican nominee for office," said Shamari Lewis, President of the Joseph E. Lee Republican Club, according to Florida's Voice.
"Unfortunately, 20 members of the ironically named group 'Jax Integrity' have chosen to disregard that duty by openly supporting a Libertarian candidate against our Republican nominee for City Council At-Large Group 1."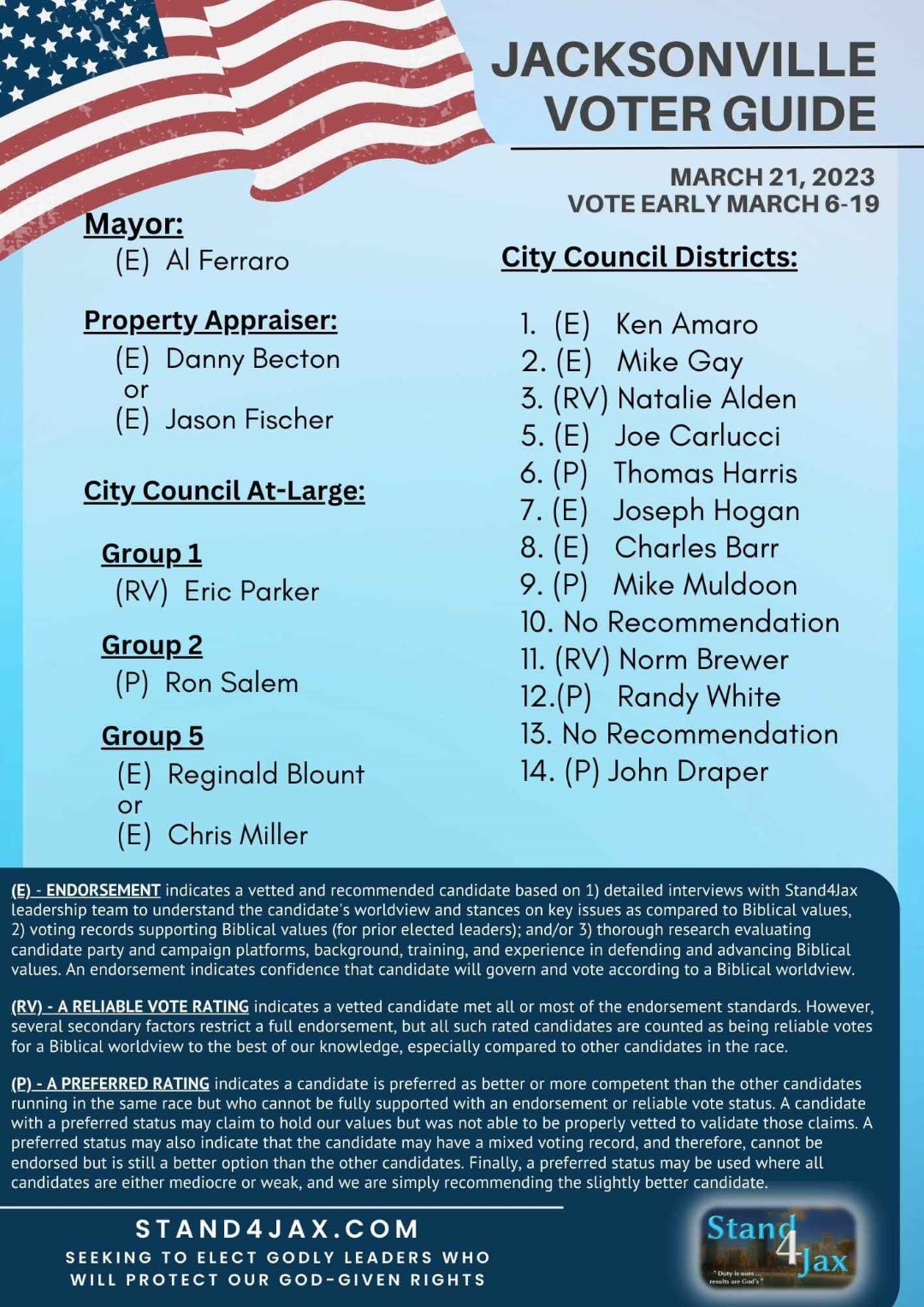 Lewis named people who he claimed were part of Jax Integrity, and that REC members showed their support for Parker through social media posts of these voter guides.
Those people named are Greg Sapit, Raymond Johnson, Blake Harper, Aaron DiPietro, Nathan DiPietro, Rafielle Usher, Maleana Gay, Mara Macie, Ted Macie, Hank Heinold, Carter Jones, Beth Heath, Anthony Ricardo, David Hines, Wade Mask, Betty Hayes, Jeri Carroll, Catherine Del Re, Don Redman and Bennett Brown.
Lewis said he filed grievances regarding the activity.
Jax Integrity leader Robin Lumb told Florida's Voice that the Republican Party of Florida has a grievance process, and the party's Grievance Committee has 90 days to schedule a hearing about any given grievance.
The party's rules allow respondents to pursue legal representation and if they prevail, they are entitled to recover attorney fees that would be paid for by the grievant.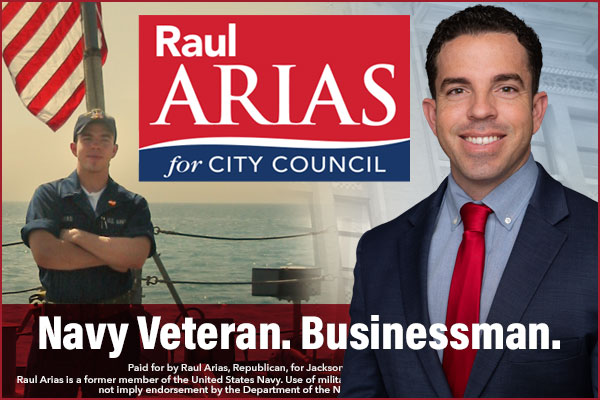 Young Ones
The Jacksonville Young Republicans are hosting a reception/meet-n-greet for the remaining Republican candidate in the Jacksonville mayoral race.
There's just one catch: according to their Facebook post about the 5:30 p.m. event on Wednesday with Daniel Davis, interested parties will only find out where the event is by messaging the JYRs. If you don't have Facebook, the email address for that is [email protected].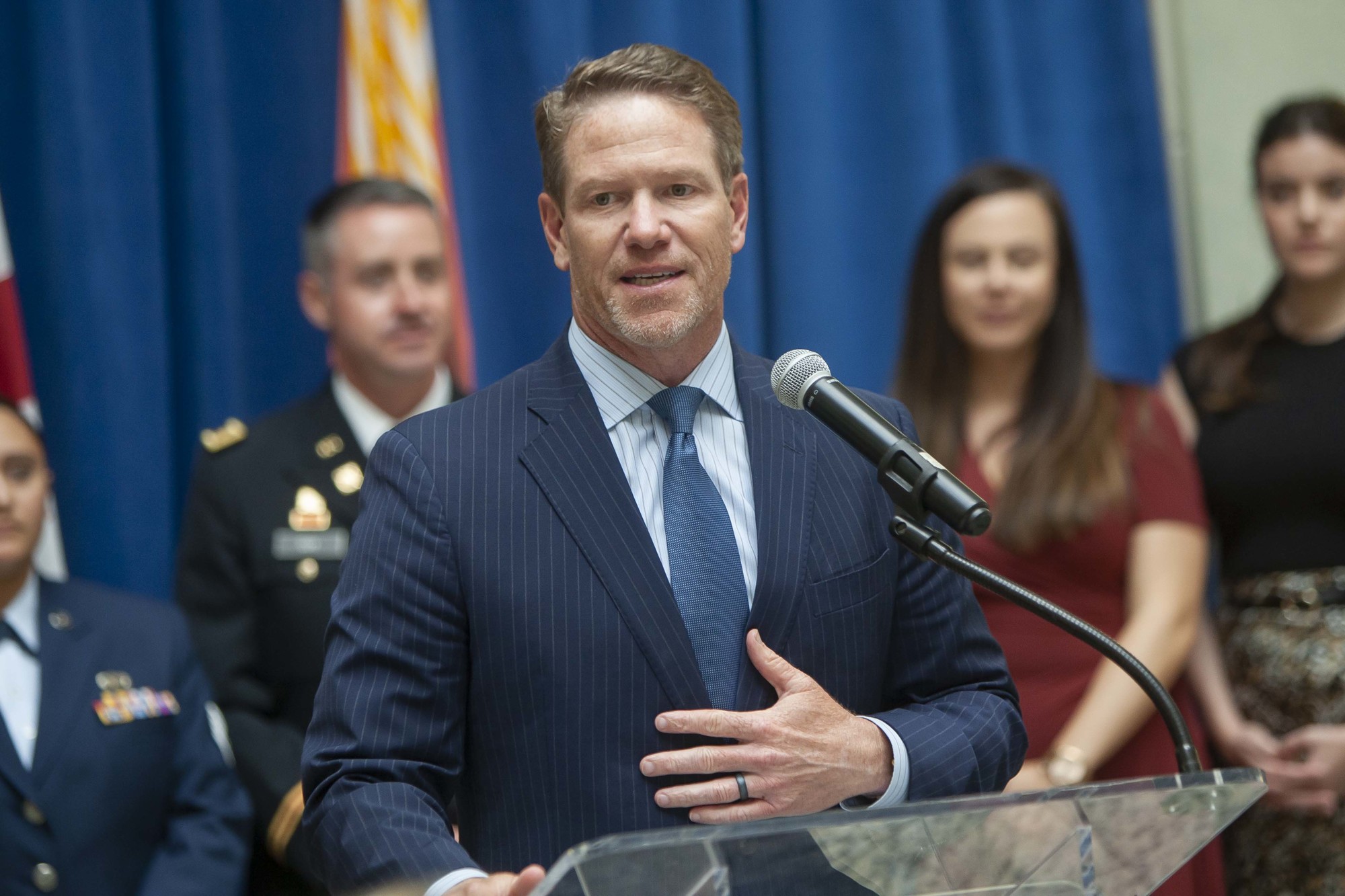 Davis was one of four Republicans who threw their hats into the ring to replace the outgoing Curry. After a very expensive and often vitriolic campaign, LeAnna Gutierrez Cumber, Al Ferraro, and Frank Keasler, Jr. were eliminated, leaving the JAX Chamber CEO in a General Election runoff against Democrat Donna Deegan.
Party unity is the obvious move forward for Davis, whose political committee trashed Cumber and Ferraro for weeks ahead of last Tuesday's election. Thus far, it hasn't happened via endorsements. Cumber has not made any moves to endorse, and in the wake of her mother's death, it is likely she's in no rush to engage in this campaign.
Ferraro told Florida Politics that he didn't know if he'd endorse at all, meanwhile.
It could be worse for Davis, given the hurt feelings on the Democratic side. Former Senate Democratic Leader Audrey Gibson made her feelings clear about what she saw as a coordinated campaign to undermine her run, with social media and gossip claims that she was a Republican "plant" in the race designed to keep Donna Deegan from winning outright against the fractured Republican field.
Bad drivers!
Jacksonville is #1 in a dubious metric — and no surprise to commuters.
Clever Move says the city is home to the worst drivers in the United States.
Nevertheless, the study's findings raise questions.
"Jacksonville, Florida, is home to America's worst drivers, while New York City has the best," Clever Move asserts.
Part of the issue with Duval drivers is that they are too often boozers.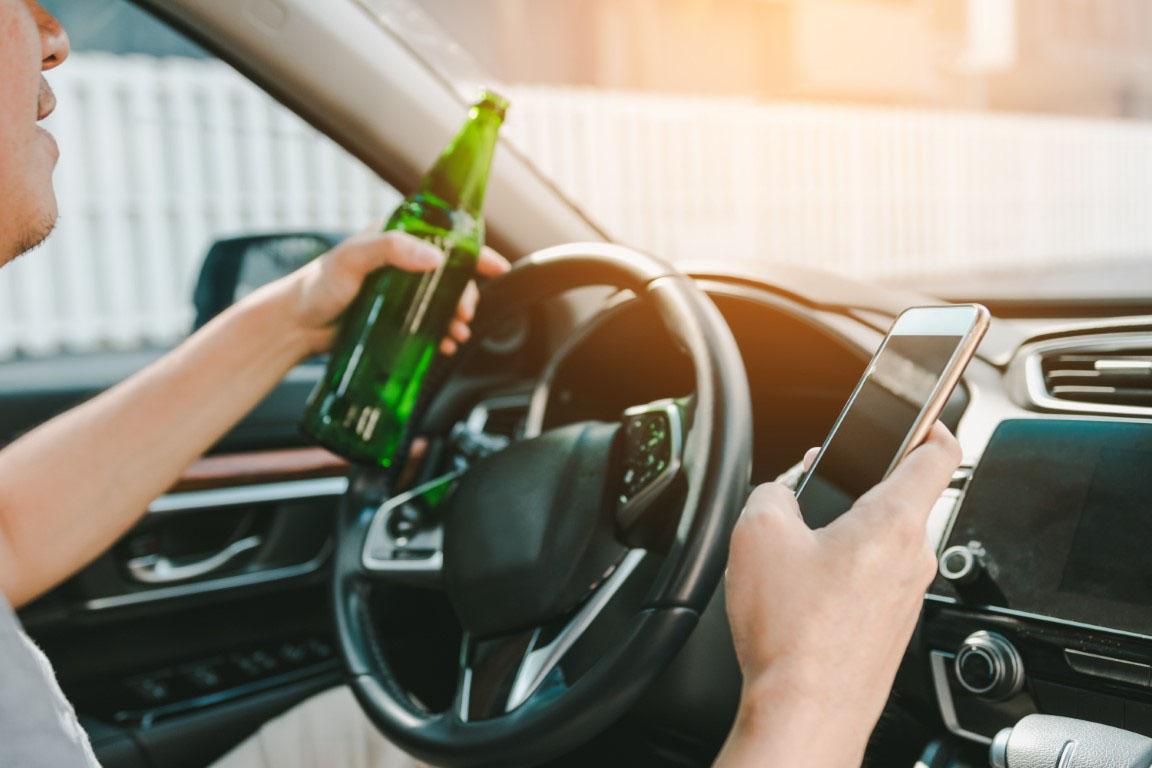 The study notes: "Jacksonville has the highest number of alcohol-related driving deaths, with 2.9 per 100,000 residents — 66% more than the average city in our study (1.7)."
Meanwhile, Jacksonville isn't the only city in the Sunshine State with bad drivers — or uninsured motorists.
"Florida is the worst state for drivers, with three cities — Jacksonville, Orlando, and Tampa — in the top five. About 1 in 5 Florida drivers (20%) are uninsured — a rate that's 54% higher than the studied city average (13%)."
One in five Jacksonville drivers are uninsured, and that could contribute to an average yearly premium for those who do buy in of more than $2,700 a year.
Airport expansion
Once-sleepy Jacksonville International Airport needs expansion, due to the growth in the metro area.
The Jacksonville Daily Record reports that the "Jacksonville Aviation Authority board voted March 27 to ratify contracts with Balfour Beatty Construction LLC to purchase steel for a planned expansion at Jacksonville International Airport."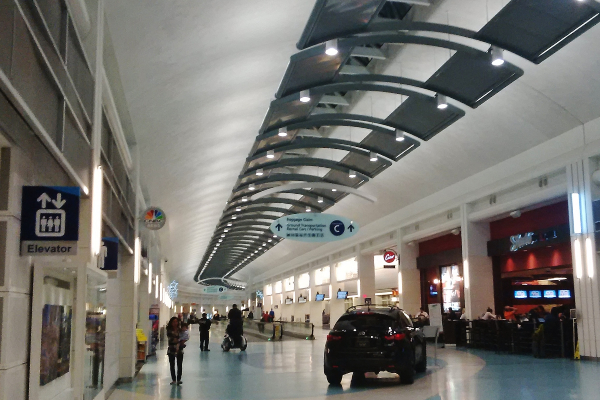 "The contracts comprise a $24.57 million steel package to build Concourse B and a $2.6 million contract for the third phase of security checkpoint renovations at the airport. The projects are in response to increased passenger demand, including adding the six-gate Concourse B, scheduled for completion in late 2025."
This is the first major expansion since 2009, and it could facilitate more high-value routes to the city in the coming decade.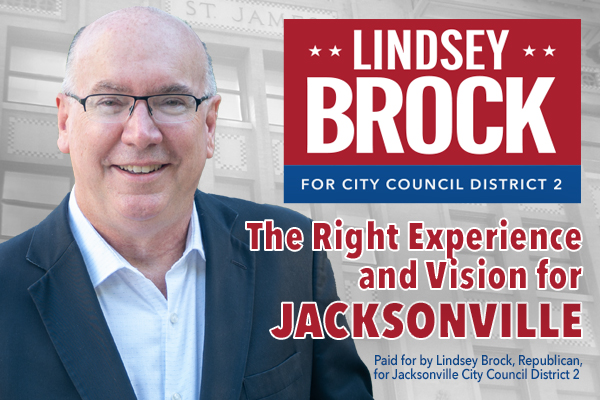 Aruba arriba
The Jacksonville Aviation Authority isn't the only agency making news this week.
JAXPORT struck a Memorandum of Understanding with Aruba, the Caribbean Sea principality just a few miles from Venezuela.
Per JAXPORT, the MOU "affirms the ongoing efforts by JAXPORT and Aruba to mutually promote business and tourism opportunities between the two regions, share best practices on port operations and environmental sustainability, and explore the potential for trade and business development."
How big a deal was this? Florida CFO Jimmy Patronis was on hand for the occasion.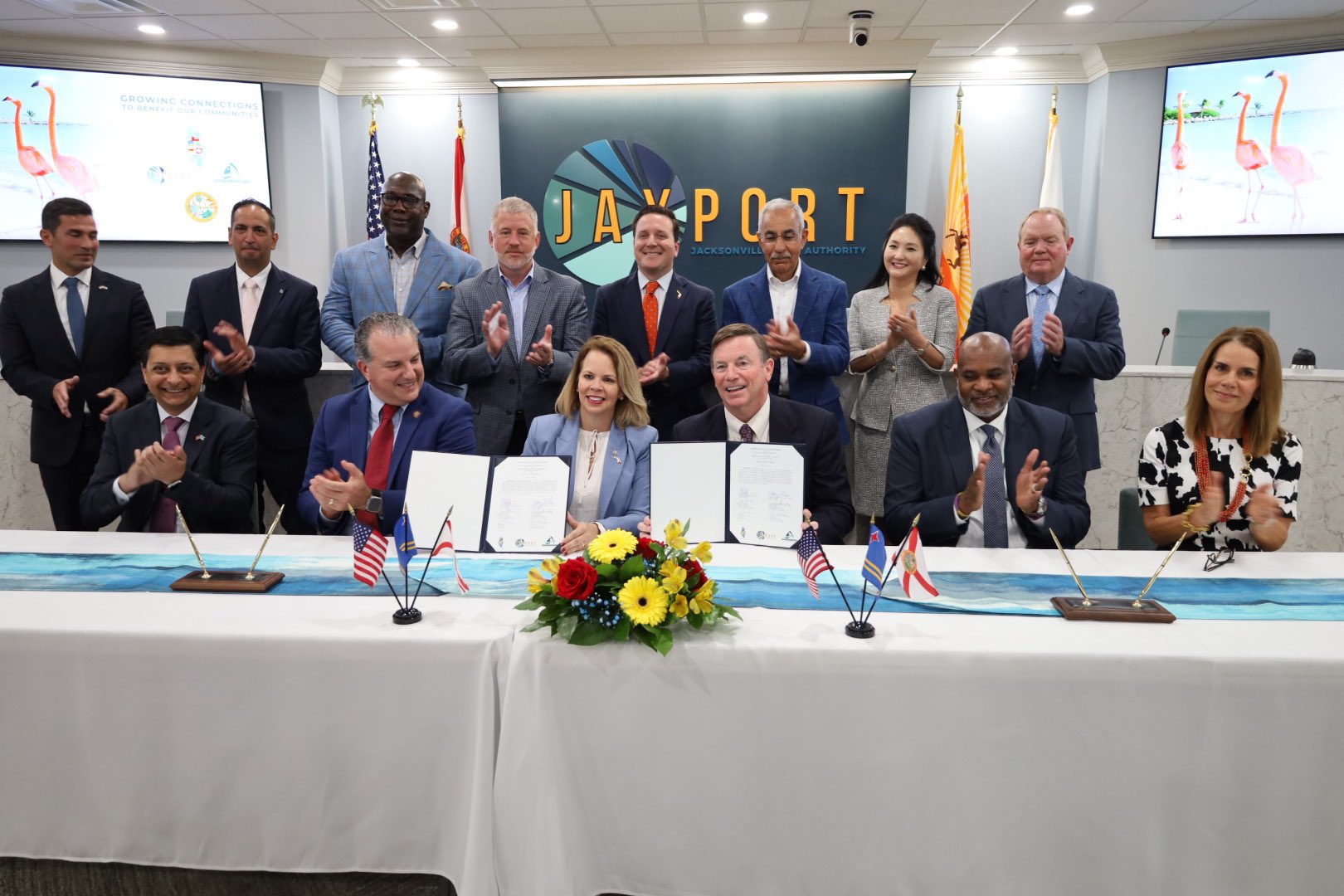 "I am honored to have been part of this historic event to strengthen the trade relationship between the State of Florida and Aruba," said Patronis. "Our ports sustain Florida's exponential growth and the trade agreement signed today is a clear example of how we are keeping Florida's fiscal health fixed on the future."
Patronis' optimism was echoed by the head of Enterprise Florida.
"Enterprise Florida is thrilled to support today's announcement," said Laura DiBella. "Florida-Aruba trade totaled $334 million in 2022, and this strategic partnership will allow new opportunities to strengthen our robust relationship and grow Florida and Aruba's economies for decades to come."
Aruba took a hit from COVID-19, which curtailed its previously bustling tourist trade. The country's leadership is hopeful the JAXPORT deal will help turn things around.
"Aruba is in recuperation after the pandemic. We do not only want to bounce back, but also bounce forward to become stronger and more resilient," said Aruba Prime Minister Evelyn Wever-Croes. "This MoU is a cornerstone of economic growth for Aruba."
Lights out
According to a sea turtle conservation advocate, Nassau County ordinances aren't getting the job done when it comes to regulating lighting to protect sea turtles.
"The last time I was here was before COVID, and I was promised by a couple of directors, by the code enforcement person, that the sea turtle lighting ordinance would be updated," Casey Jones of Florida Sea Turtle Watch said to the Nassau County Board of County Commissioners.
"I have to break some bad news — y'all have the worst sea turtle lighting ordinance in Northeast Florida."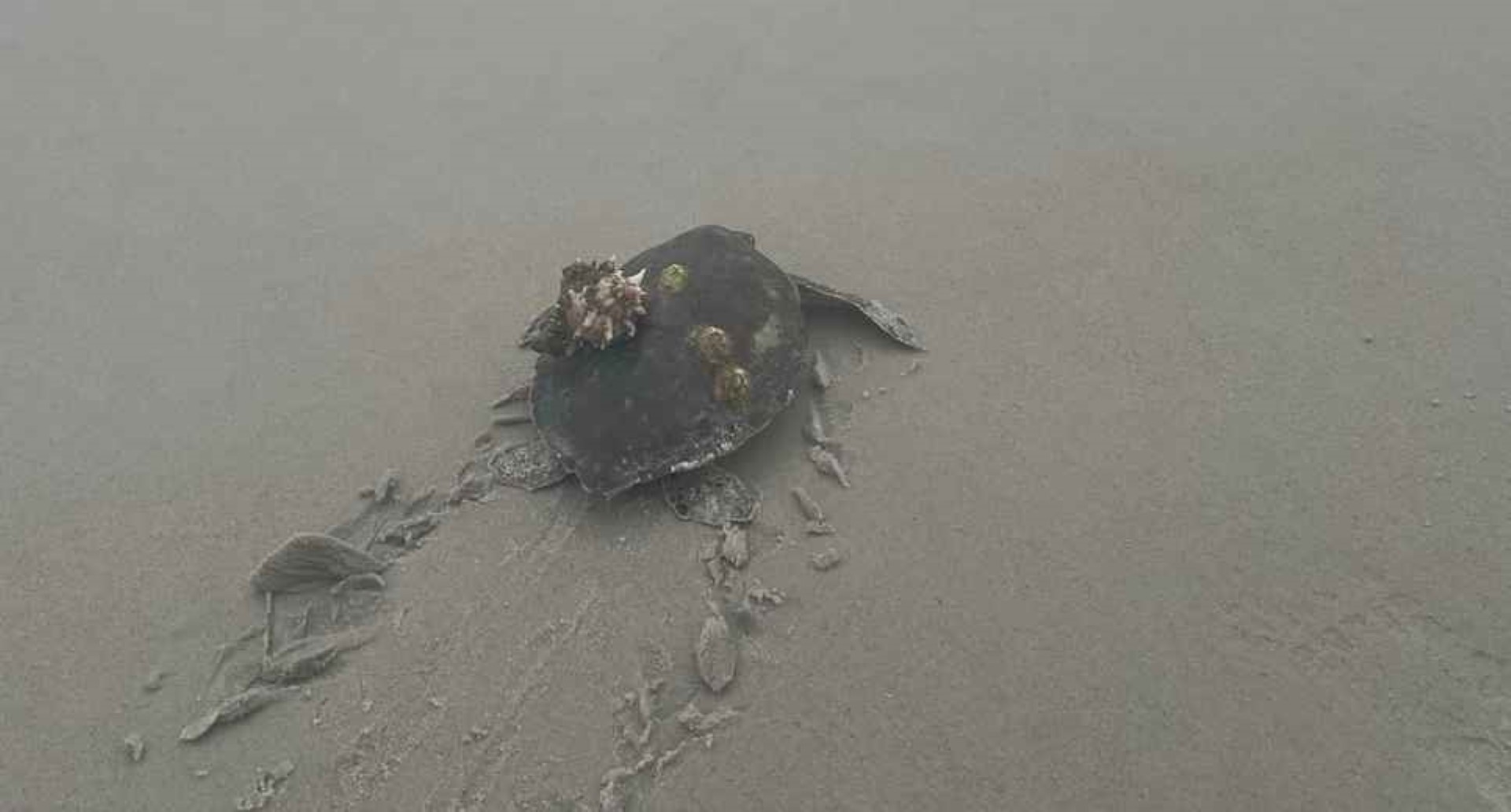 A current problem with beachfront properties is the conversion to bright white LED bulbs, which can distract sea turtles who navigate using the light of the moon.
The yellowish, amber color of old sodium lights, Jones said, were a little friendlier toward sea turtles.
The issue has been discussed previously, according to County Manager Taco Pope, who noted the county's work with Amelia Island Sea Turtle Watch.
"We've also already crafted and prepared to send out information ahead of this season and have light surveys that were performed last year," Pope said. "We performed (them) this year, and we have coordinated to have code enforcement action throughout the turtle (nesting) season based on those light surveys."
Unless Commissioners wish it, Pope said the sea turtle ordinance isn't coming back up for consideration, though the county will continue in its relationship with Amelia Island Sea Turtle Watch to coordinate on code enforcement.
Another term
Amelia Island's Steve Chenoweth is one of five people who DeSantis named for new terms on the state Board of Physical Therapy Practice.
Chenoweth, who in the past served as the Board's Chair, is the owner and physical therapist of Advance Rehabilitation Management Group and a member of the Orthopedic and Sports section of the American Physical Therapy Association (APTA). He previously served as a member of APTA sections on Home Health and Private Practice.
Chenoweth is also a member of the Florida Physical Therapy Association and received a bachelor's degree in physical therapy from Georgia State University.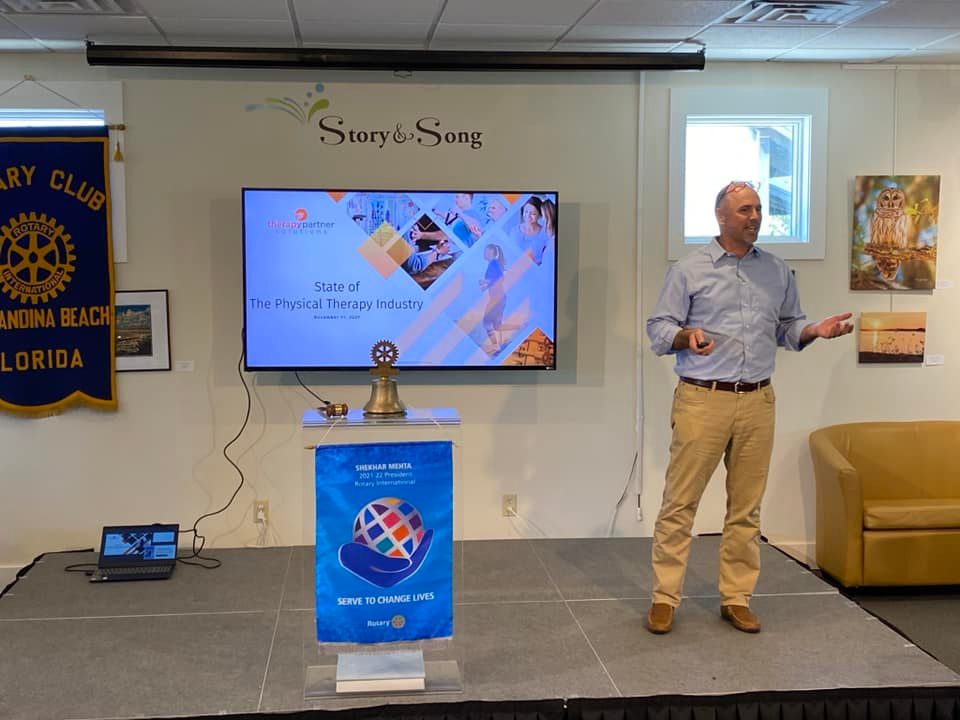 Joining Chenoweth for another term is Dr. Ellen Donald, an Alva resident and assistant professor at Florida Gulf Coast University.
She is the state representative of the Federation of State Boards of Physical Therapy.
Donald has a bachelor's degree in physical therapy from Boston University, a master's degree in adult education from Syracuse University and a doctorate in educational measurement and research from the University of South Florida.
Also named to the Board is Tallahassee resident Rebecca Matthews, the vice president of Automated Health Systems. She previously served as the CEO for the Florida Healthy Kids Corporation and the Chief of Staff for the Florida Office of Insurance Regulation.
Matthews, who received a bachelor's degree in communications from Florida State University, currently serves as Chair of the Florida Education Foundation.
The fourth appointee is Dr. Michele Morgan, a Lakewood Ranch resident and president of Keiser University's Sarasota Campus. She also serves as a member of the Board of Clinical Laboratory Personnel and the Sarasota and Manatee Chamber of Commerce.
Morgan received a bachelor's degree in elementary education and master's degree in higher education administration from the University of Maine, and her doctorate in business administration from Argosy University.
Clermont resident Paul Kleponis gets another term on the Board, as well. He's a former senior physical therapist at Jackson Memorial Hospital and a veteran of the Air Force Reserves. Kleponis is a current member of the APTA.
He received a bachelor's degree in education from Boston University and a bachelor's degree in physical therapy from Northwestern University.
Art of football
Six people will supply the art that will exist alongside tweeting whistles and slapping pads at the Jacksonville Jaguars' new home of football operations, the Miller Electric Center.
The announcement comes from a partnership of the Cultural Council of Greater Jacksonville and the Jaguars. The only one of the six, Aisling Millar McDonald, is a Jacksonville resident.
The chosen artists will produce a 16-foot tall "powder-coated, mild steel sculpture, representing various aspects of a community stepping up and coming together to support and elevate its future."
The piece will stand outside the team's lobby.
Spanish artist Casto Solano "will create an eight-foot-wide illuminated sculpture of a jaguar head that will be installed on a pedestal south of the public lobby," while Missourian Will DuBois "will produce four sculptural goal post-shaped bike racks for fan use."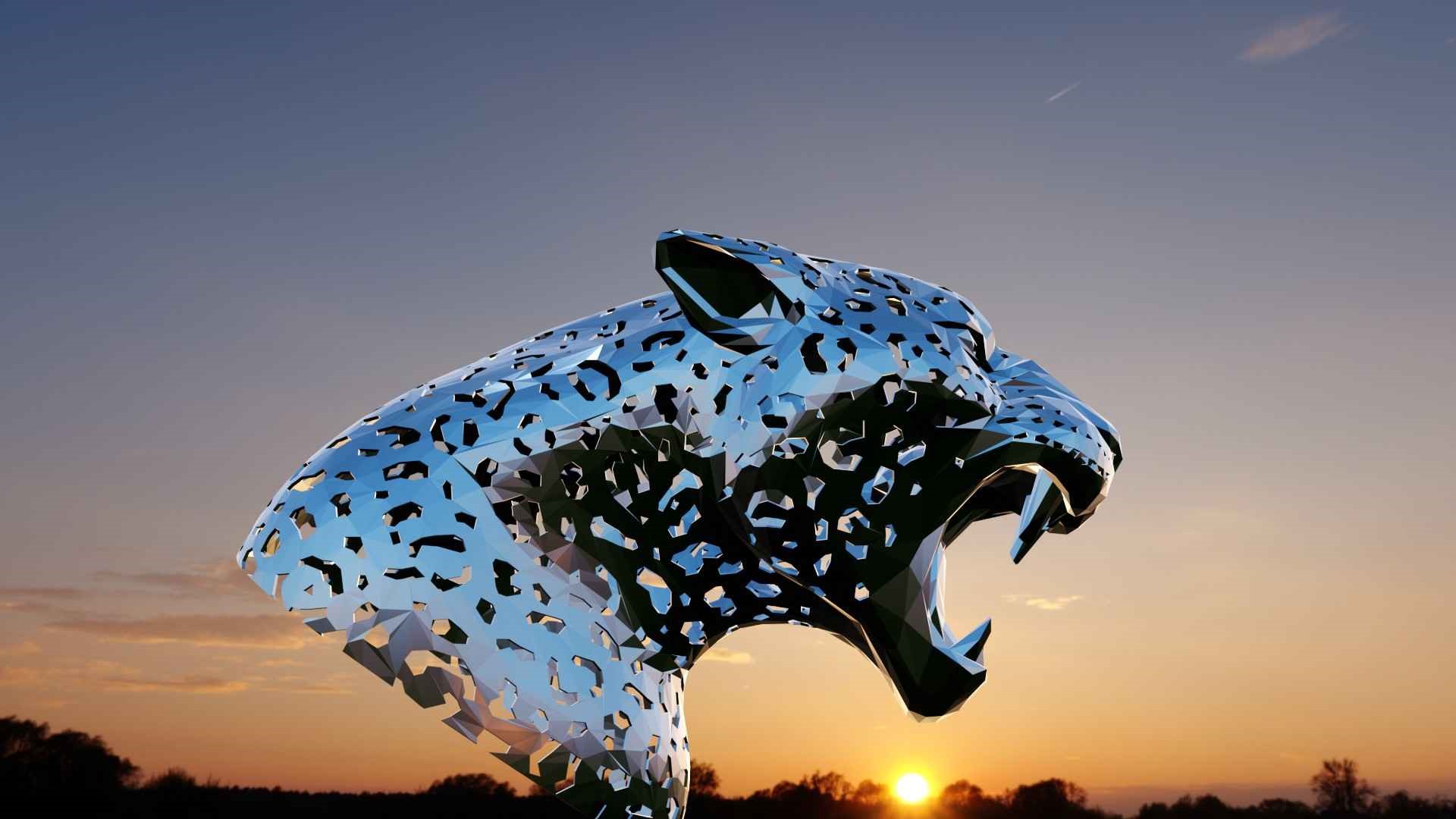 A 400-foot-wide mural will adorn the facility's practice field, "celebrating all that makes Northeast Florida unique," courtesy of Timothy R. Smith (a Californian).
Two more murals "that celebrate football in #DUUUVAL" will go up on vinyl for the fan amenity grandstand area, created by Arlin Graff (of Ohio).
Rounding out the selections, the artist who goes by DAAS (of North Carolina), will create a mural on vinyl that highlights the athlete.
That mural will be for the amenity grandstand as well.
The Jaguars fully funded the public art effort, beginning with a call in September 2022 that was answered by more than 150 artists representing 25 states and nine countries.
Installation is slated for completion before the start of the 2023 season.