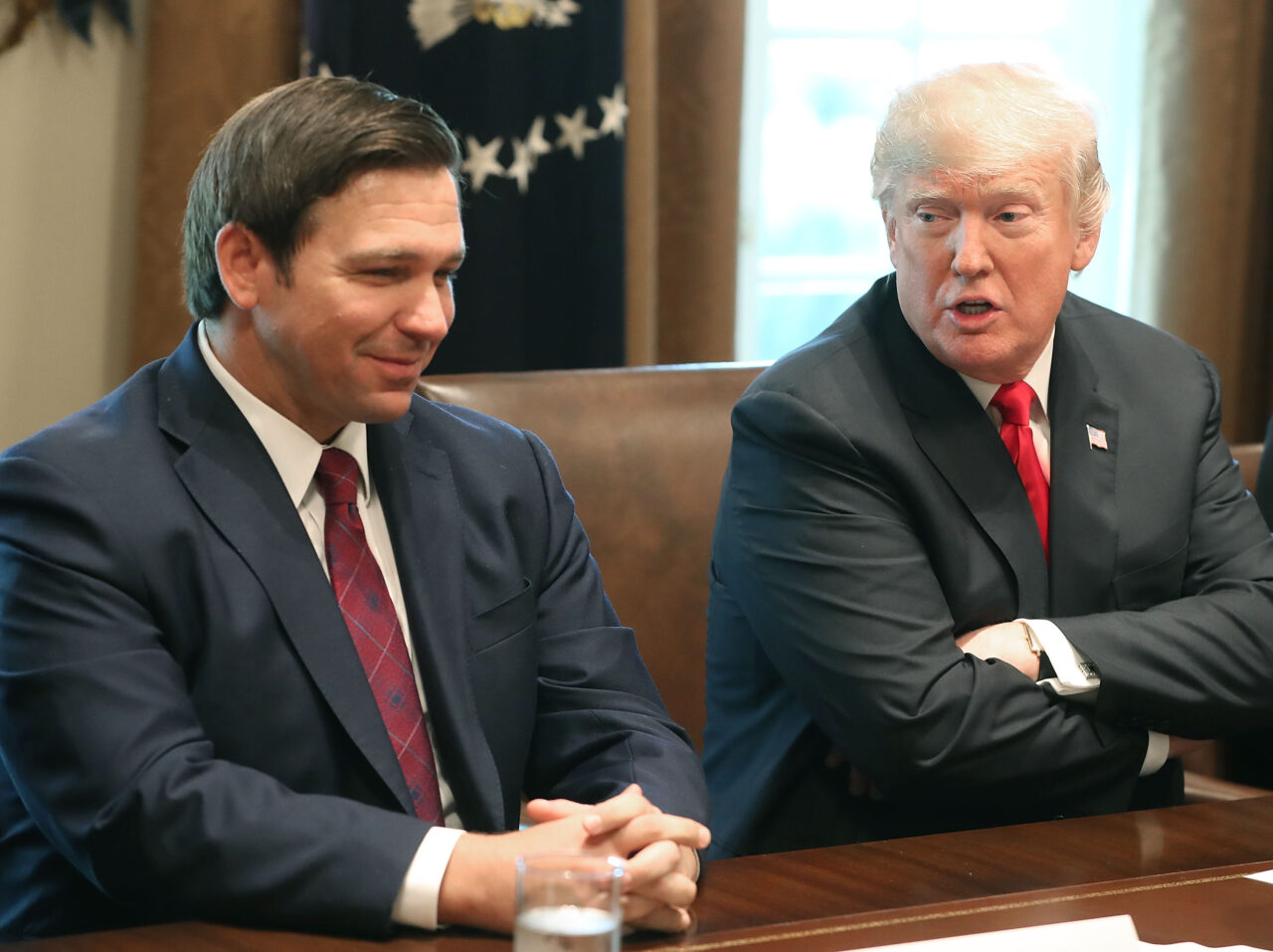 The one-sided battle continues between Trump and a potential 2024 opponent.
Former President Donald Trump continues his attacks on Ron DeSantis.
In a trio of Truth Social posts, the former President contends the Florida Governor was the "twin" of the Republican standard-bearers in 2012.
"Ron reminds me so much of both of them. He is a Paul Ryan disciple. He is a Mitt Romney lover and I rate him as a twin. And we don't want Paul Ryan and we don't want Mitt Romney around all the time," Trump wrote, rehashing a previous comparison of DeSantis to the 2012 GOP Presidential nominee.
"We've had enough of them. They've hurt our country so badly. Ron is just like them," he added.
Beyond the latest new metaphor, Trump rehashed increasingly familiar claims that DeSantis was an opponent of ethanol, Social Security and Medicare, which were rolled out during an Iowa speech earlier this month.
"They always go back to their original policy and thought and on social security, remember, Ron DeSantis strongly opposed ethanol and fought against it at every turn and he'll do it again. They always go back to their original policy and thought and on Social Security while we're at it, he wanted the minimum retirement age to be lifted to 70 years old, a substantial increase," Trump added.
"He actually wanted it to even be higher than that."
"He also voted to severely cut Medicare," Trump added, attributing that to DeSantis being a "disciple of Ryan," the former House Speaker and vice presidential candidate who "is a big reason that Mitt Romney lost his election."
The former President also recycled claims that DeSantis implored him for an endorsement and then turned on him.
"We did rallies for him. We did everything for him. I like people that are loyal. When you help somebody, you expect that there'll be a certain amount of dignity and loyalty," Trump contended. "We didn't get that from Ron, but that's ok because we're gonna beat him and we're gonna beat him very badly."