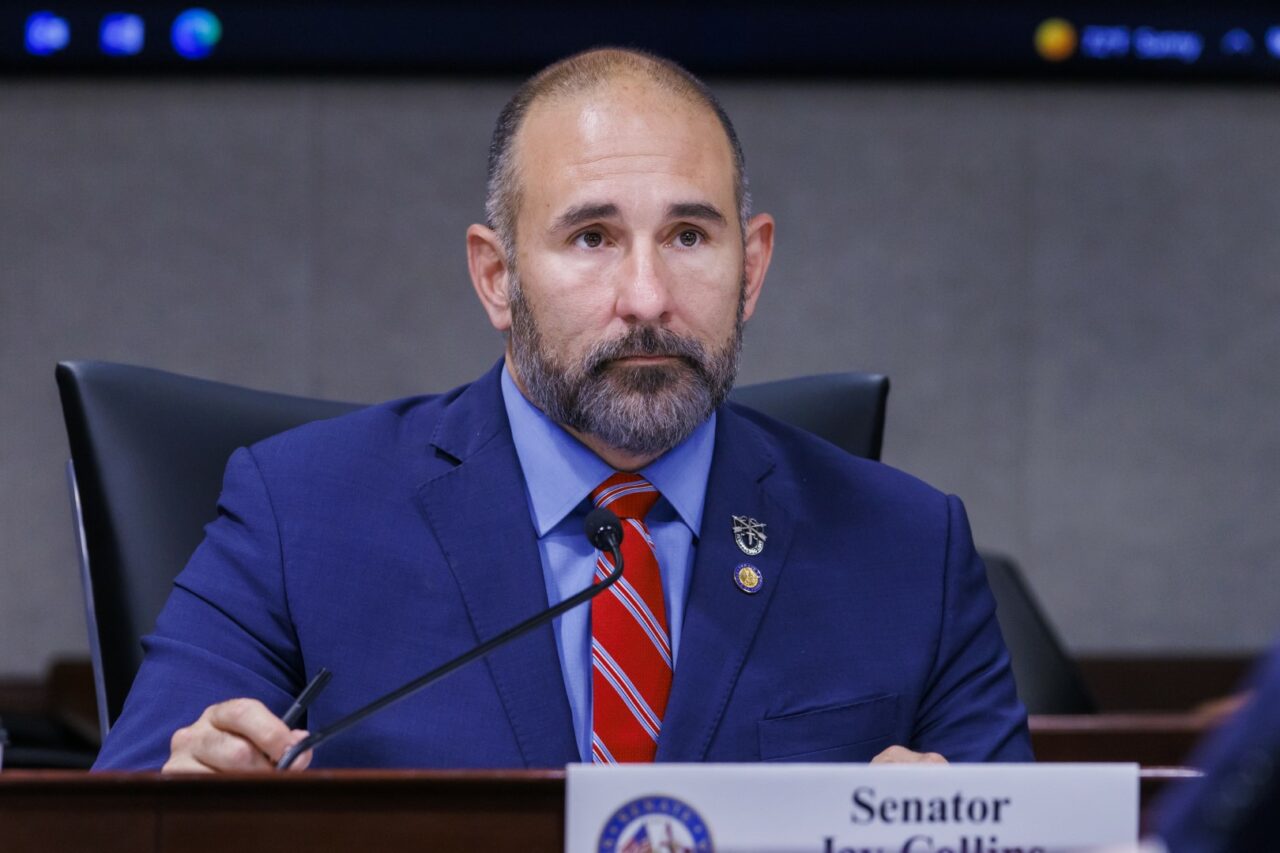 'This bill is a half-measure and is not what gun owners were promised.'
Eligible gun owners could soon be able to carry a concealed firearm without a permit in Florida, after the Senate voted in favor of a bill repealing the state's concealed carry requirement.
After a two-hour debate, the chamber voted 27-13 for HB 543 along mostly party lines, with Sen. Ileana Garcia of Miami the only Republican to join Democrats voting against it. The bill will next head to the desk of Gov. Ron DeSantis, who has said he will sign it.
Sen. Jay Collins, a Tampa Republican and sponsor of the bill, stressed that those who are ineligible to carry a firearm, such as ex-felons, would still be banned from carrying a gun.
"What this bill does is remove that need for that government permission slip," Collins said. "It does not change the legal requirements to carry a firearm."
Democrats, though, said the process of getting a license — which includes firearms training and a background check — is a needed hurdle to filter out people who can legally carry a gun.
"Those are the people who are now going to think it's OK to walk around with a gun," said Sen. Lori Berman, a Lantana Democrat. "The permit process works. It weeds out those individuals who have a disqualifying history. Without it, we're only going to find out when it's too late."
Supporters of the bill disputed that, though, saying criminals would likely get a firearm even if they were denied a permit.
Other parts of the bill boost school safety measures approved in the aftermath of the massacre at Marjory Stoneman Douglas High School in Parkland in 2018, including a program to allow police officers with firearm-detecting canine units in schools. The canine provision is a favorite of Senate President Kathleen Passidomo, a Naples Republican, who made the rare decision as a legislative leader to speak in favor of it on the floor during the debate.
Democrats bemoaned the inclusion of those measures with the permitless carry provision.
"We believe (in) the school safety measures in this bill, but that cannot outweigh the danger of allowing permitless carry," said Senate Democratic Leader Lauren Book of Plantation.
Although the bill expands gun rights, not all gun rights advocates are pleased with it. Several spoke during committee hearings on the bill that it should go further to allow residents to carry a gun openly in public.
"This bill is a half-measure and is not what gun owners were promised," said Central Florida gun rights advocate Matt Collins. "It isn't true Constitutional Carry because it doesn't include an open carry provision. This bill is weak and failed leadership on part of Gov. DeSantis and the Republican legislative leadership. Gun owners deserve better."