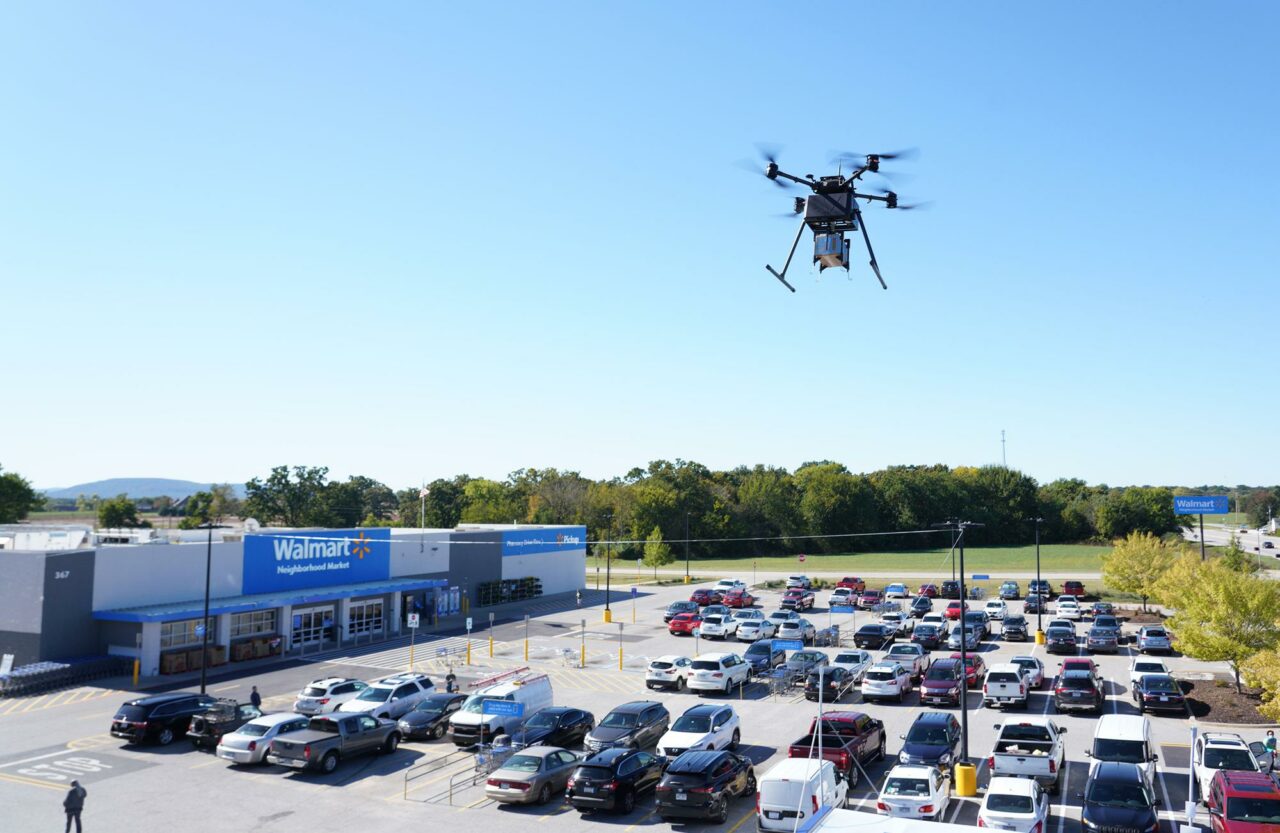 The sponsor amended his bill to clarify fire safety exemptions and allow local governments some control.
A measure that would ease construction of drone ports and limit the ability of local governments to control drone operations is bound for the Senate floor after gliding through its final committee stop.
The Senate Rules Committee voted 17-0 for the bill (SB 1068) by Tampa Republican Sen. Jay Collins, along with an amendment Collins said will address issues some stakeholders had with the proposed changes.
Collins said he's open to even more input, even as the bill heads to a full chamber vote.
"This is an evolving situation. This is an evolving market," he said. "Drones are going to be utilized for delivery — they are — and this is going to grow. We're going to have to get out ahead of this whether we want to or don't."
Collins' bill would define the terms "drone port" and "drone delivery service" in state statutes, with a drone port being defined as "a stand-alone building" up to 36 feet in height and of 1,500 square feet or less located in a nonresidential area used to launch and land small, unmanned aircraft that deliver goods.
It would also prohibit local governments from withholding business tax receipts and passing policies to restrict drone delivery services based on a drone port's location.
Further, the bill would exempt drone ports from fire safety mandates in the Florida Building Code, a carve-out Collins previously explained was necessary for the facilities to be built in a manner that is not "cost-prohibitive."
North Fort Myers Republican Rep. Spencer Roach, a sponsor of the House version of the bill (HB 1071), said last month that it would cost "over $1 million" per drone port to build a ladder and fire suppression system in the structures, as is required by code. Both versions of the bill include a requirement that any drone port taller than one story must have at least one stairwell, compliant with the Florida Building Code, that can be used to exit the structure.
Collins amended his bill Wednesday to clarify which fire mandates drone ports could ignore and add a new portion allowing counties and cities to set minimum setback and landscaping regulations for the structures.
He thanked the Florida League of Cities, which later waved in support of the bill, "for their work in helping craft that" amendment.
Drone ports began facilitating deliveries in December across Florida at Walmart stores in Brandon, Clermont, New Port Richey, Tampa and Valrico.
Walmart now uses delivery drones, operated through its DroneUp network — which also appeared at the Wednesday meeting in favor of the measure — to deliver goods within a one-mile radius of seven stores in those areas.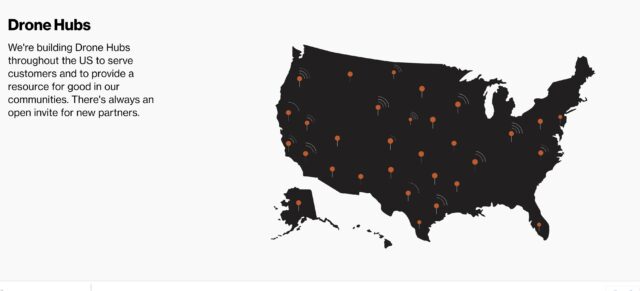 Collins again touted "high-wage jobs" the state can expect to add by easing the expansion of drone ports.
"The average starting salary is $50,000 per year," he said.
About two dozen meeting attendees Wednesday signaled opposition to Collins' bill.
UPS driver Ken Williams, the political director of a Florida Teamsters branch, noted the measure does not address hours of service, noise or the possibility of companies bundling drone-related facilities together to create "a whole complex" of structures far larger than what the bill envisions.
"Matter of fact, many companies are developing those complexes, which have the drone launch facility, the storage facility for your parcels and/or goods. You have drone charging facilities (and) drone maintenance facilities," he said. "If you have drones that are launched near your neighborhood and there's 40 or 45 or 50, what is the compounding noise?"
Tampa resident Micah Davis said he is concerned about drones, both piloted remotely by humans and ones that use GPS for guidance, potentially causing outages by flying into electrical lines.
"You're asking a device to see something at 15 miles an hour that's as big as this microphone," he said. "Being in that area and having a power outage for an accident, (for) basically getting a delivery — that puts about 200, 300 people out of service for just one package."
Rich Templin, director of politics and public policy for the Florida AFL-CIO, said his group's main concern is that the bill is another preemption of local oversight — something Collins described his bill as during a committee discussion last month.
"This is a new technology. These are new structures, and there is a lot of — well, we don't know," Templin said. "When we don't know things, we shouldn't take away the ability of local governments to resolve problems when they arise."
Regarding worries about noise and power outages, Collins explained that drones typically fly at an altitude of between 300 and 400 feet, which is well above utility lines and high enough that they are quieter to people on the ground than delivery trucks. The Federal Aviation Administration "is getting on top" of other remaining safety concerns, he added.
SB 1068 will next be up for questions and amendments on the Senate floor April 12 before going to a final vote. HB 1071 has one more committee stop.