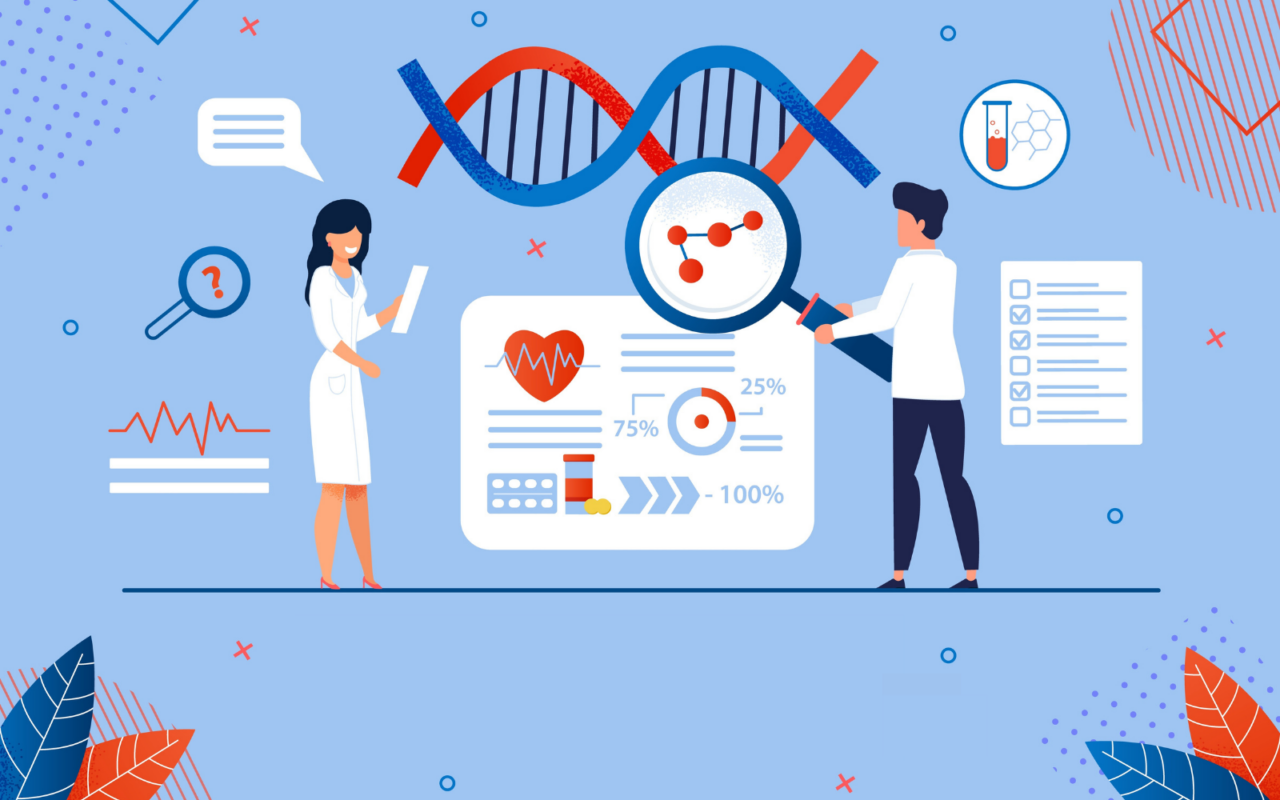 It's time again to check the pulse — of Florida's health care policy and politics.
Welcome back to Diagnosis, a vertical that focuses on the crossroads of health care policy and politics.
— The final countdown —
Florida legislators are pumping the brakes this week after rolling furiously through the first half of their 60-day Session.
Work shut down Wednesday as lawmakers went home for Passover and Easter. They will resume next week for a countdown to the finish although many high-profile items have already passed, or are poised to pass, such as a ban on abortions after six weeks and a prohibition on gender-affirming care for minors.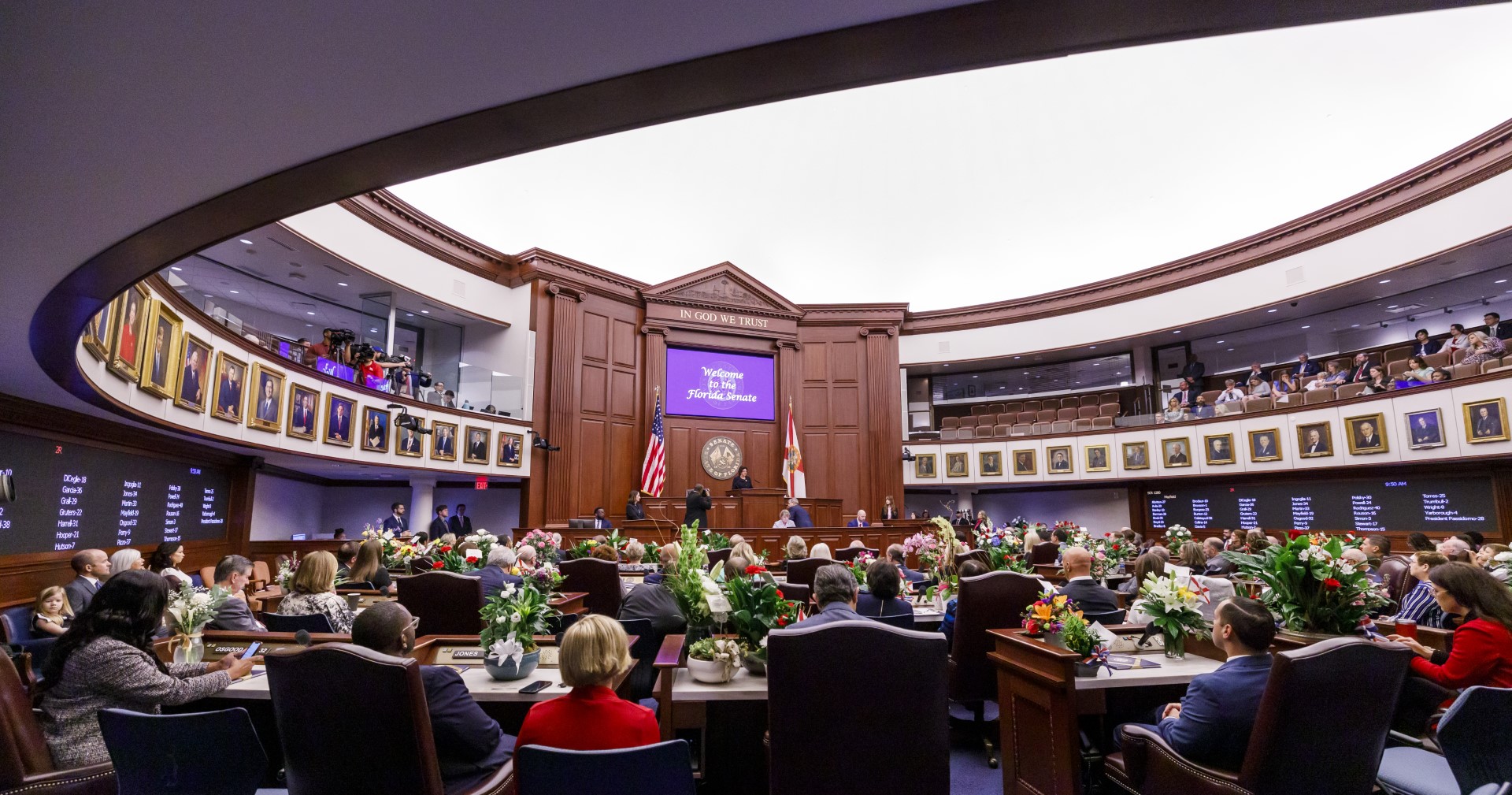 Still to come in the final month of Session is work on bills dealing with pharmacy benefit managers, protections for doctors who espouse opinions contrary to the medical establishment, and a roughly $114 billion budget.
Legislators have primarily delivered on the agenda of Gov. Ron DeSantis, including many of his health care priorities, although legislation that would make permanent bans on certain types of COVID-19 mandates has not moved so far.
I welcome your feedback, questions and especially your tips. You can email me at [email protected] or call me at 850-251-2317.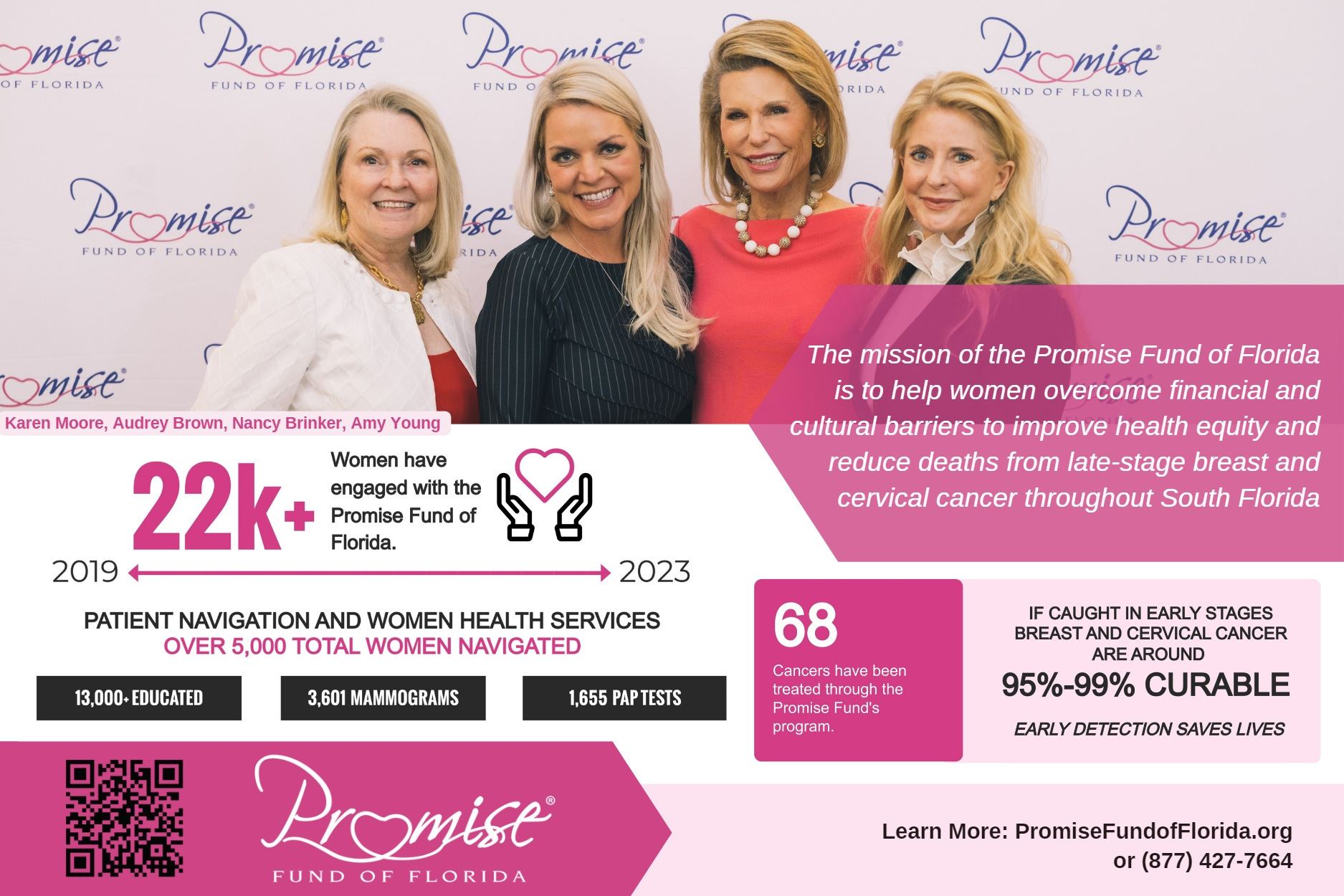 — Kid(Care) 'n play —
Limiting lawsuits, increasing affordable housing options and providing school vouchers to every student were some of the legislative leaders' top priorities for the 2023 Session. All were signed into law by DeSantis before the midway point of the 2023 Session.
Now, House Speaker Paul Renner also wants to see the Florida KidCare program cover more children, making reference to it in his 2023 Opening Day Speech.
The vehicle for that expansion is in two pieces of legislation: HB 121 filed by Rep. Robin Bartleman and the House's proposed health care budget which includes $34 million to expand coverage to children living in families with incomes up to 300% of the federal poverty level.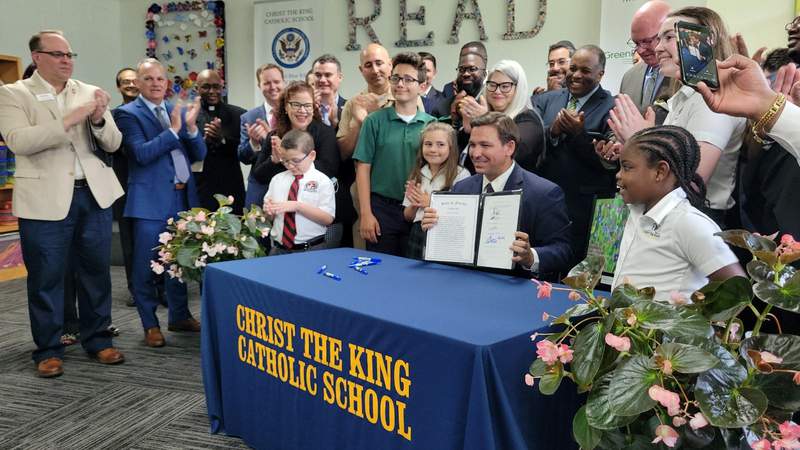 HB 121 is on the House Calendar and could be heard next week.
The expansion effort isn't moving as quickly through the Senate, though. And the chamber also hasn't included any additional money in its budget to fund it.
Filed by Sen. Alexis Calatayud (SB 246) cleared its first committee early in Session, but it has been lingering in the Senate Appropriations Committee on Health and Human Services since March 14. SB 246 has also been referred to the Senate Fiscal Policy Committee. Moreover, the Senate has not included in its proposed HHS spending plan any money for the expansion.
"We are waiting to see. I am looking at the bill very carefully and seeing where we have the dollars to do it," Sen. Gayle Harrell, the Senate health care budget chief, told Florida Politics.
When pressed as to whether the Senate was playing games with the bill, Harrell replied: "I am looking very seriously at it and if we can find the dollars, I am amenable to doing it."
Renner, meanwhile, remains optimistic. When asked whether games were being played with a priority bill, he replied: "I'm not ready to say that but certainly it will be a conversation we'll have. I think it's important when we talk about having a big pro-family, pro-child Session — which I think we're having, among many other things — that's one of those bills."
— Say my name —
If Renner's health care priority is expanding KidCare eligibility, Senate President Kathleen Passidomo's priority is cracking down on titles health care providers can use.
The vehicle for that is SB 230, filed by Harrell. The bill includes an extensive list of titles and specialty designations that only a medical doctor or osteopathic physician can use and makes clear that if other medical professionals use those titles in an advertisement or in a that is misleading, deceptive, or fraudulent, they will be prosecuted for practicing medicine or osteopathic medicine without a license.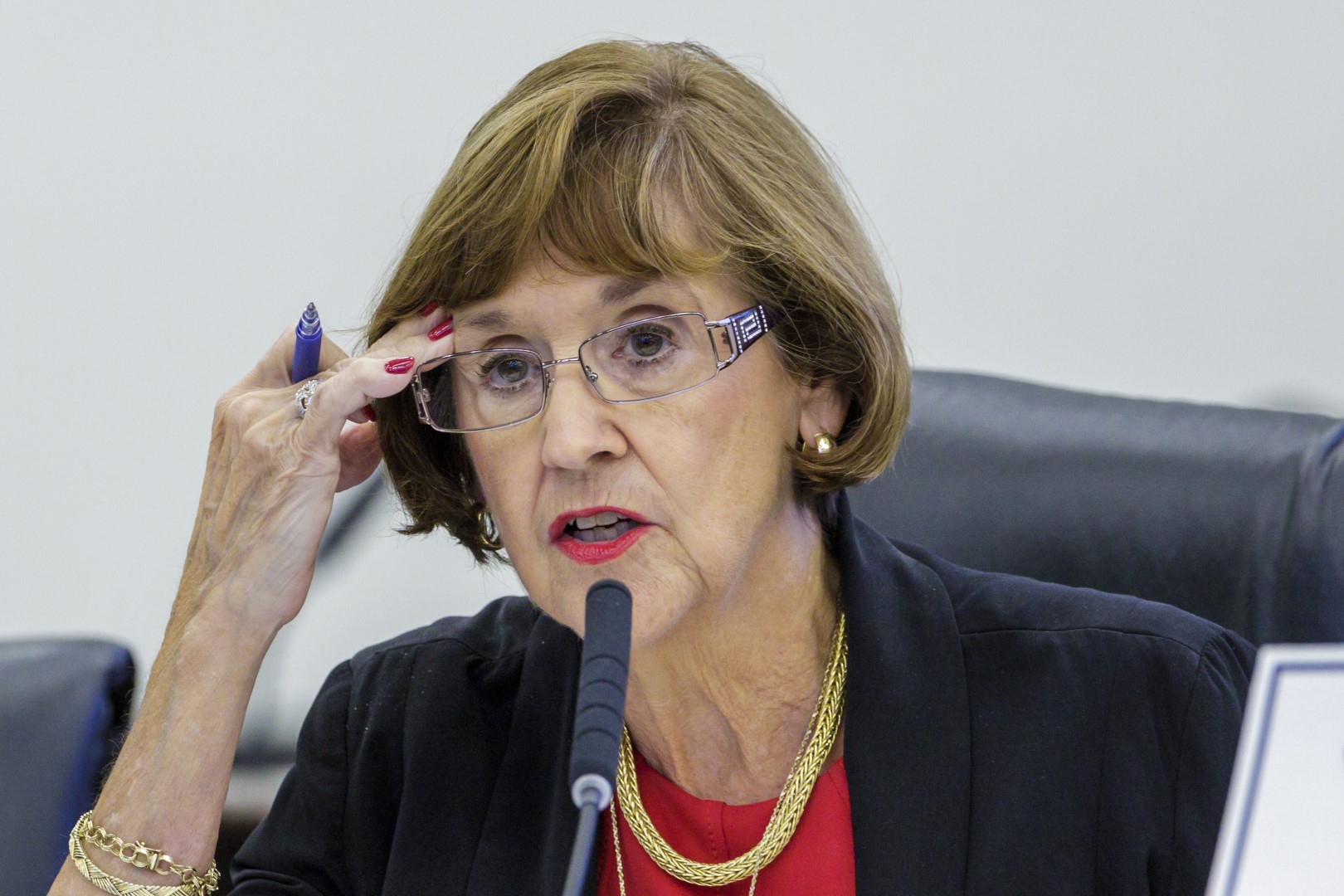 The bill does provide exceptions for certain health care professionals and certain titles and provides that practitioners may use titles and specialty designations authorized under their respective practice acts.
Moreover, the bill amends current law to require health care providers to wear name tags that include their name and profession when treating or consulting with a patient.
The bill provides an exception for health care providers working in their own offices so long as their licenses are prominently displayed in a conspicuous area.
Health care providers that don't wear name tags could be disciplined. The Senate passed the bill unanimously March 14 and sent it to the House. The House's version of the proposal, HB 583 by Rep. Ralph Massullo, M.D., cleared its first subcommittee April 3.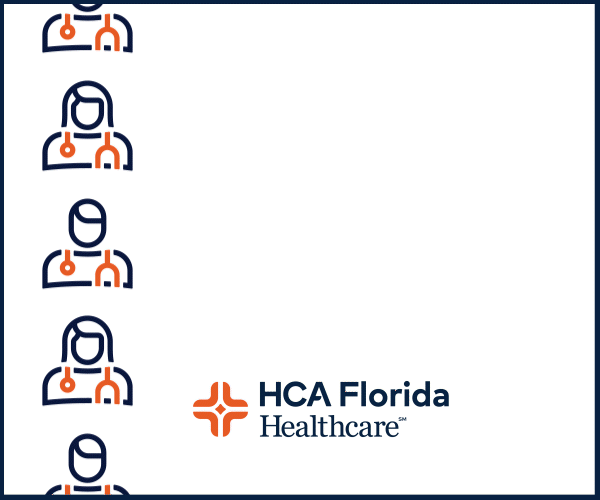 — Baby got back —
Before DeSantis and Surgeon General Joseph Ladapo pushed to ban gender-affirming and gender-conforming care for minors, the Florida Board of Medicine (BOM) was wrangling over whether, and how, to update its rules regarding Brazilian Butt Lifts (BBLs).
To improve patient safety, the board approved an emergency rule in June 2022 that limited to three the number of BBLs that could be performed in a day. The emergency rule also required surgeons to use ultrasounds while performing the procedure.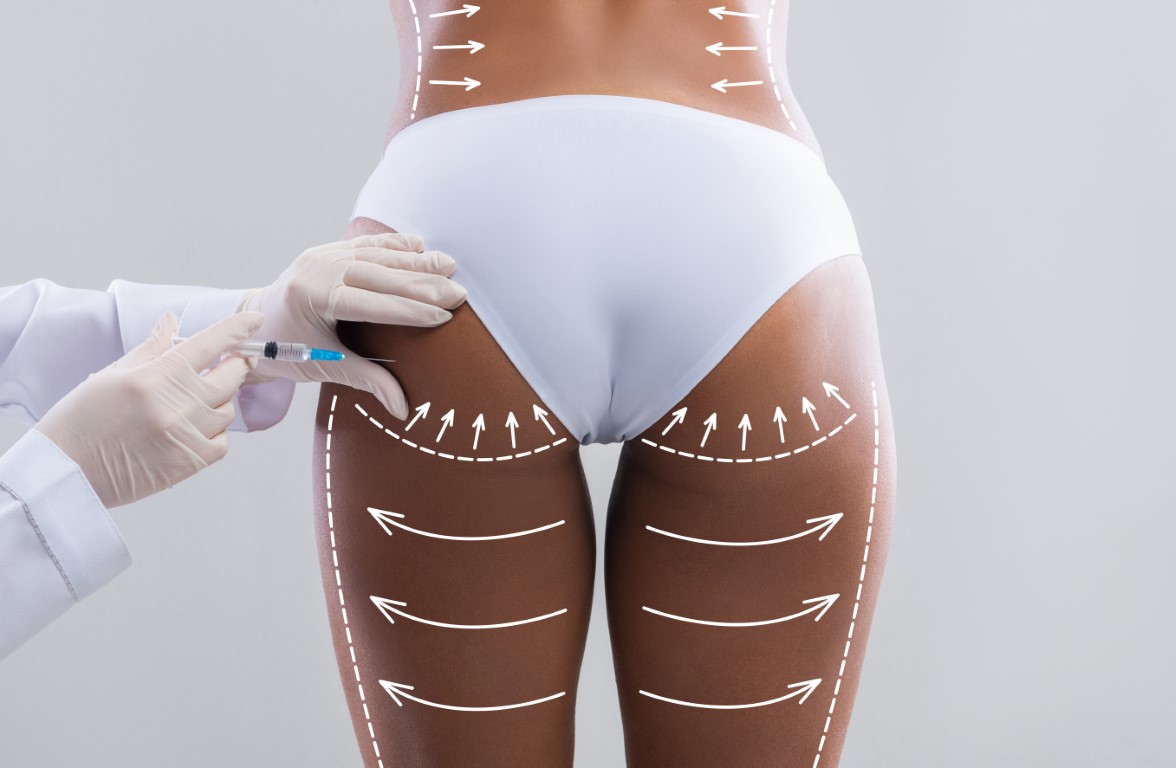 Emergency rules only are effective for 90 days, though, and as the rule was nearing expiration the board found itself debating the merits of transgender care. BBLs, no pun intended, then took a back seat.
The Legislature, however, jumped into the BBL debate last week by amending SB 1596. The amended bill doesn't go as far as the initial emergency rule, but it does address other issues the BOM was wrangling with.
The bill now requires a ratio of one physician to one patient throughout the procedure, "beginning with the administration of anesthesia to the patient and concluding with the extubation of the patient."
While the emergency rule set a three-per-day cap, the Senate bill does not. But it does ban a physician from performing more than one BBL at a time.
Additionally, the Senate bill also makes clear that ultrasound is only required during the portion of the BBL procedure where the fat is inserted back into the body beneath the gluteal muscle.
At a July 2022 BOM meeting, a renowned South Florida plastic surgeon testified that he uses advanced practice nurses during the liposuction portion of the BBL procedure. But the Senate legislation doesn't address whether physicians can use advanced practice nurses during the procedure.
The House, meanwhile, is said to be working on similar amendments to its version of the bill (HB 1471), although they are expected to make clear that surgeons could not use an APRN to assist in the procedure.
Amid the legislative efforts, the Board of Medicine on Tuesday dropped a proposed new rule on BBLs.
This new proposed rule would set a five-per-day limit on the number of BBL procedures that a surgeon could perform and would require that the surgeons who appear on a patient's signed consent form is the provider who both extracts the fat from the patient and inserts it back into the patient with the use of a sonogram.
The Florida Society of Plastic Surgeons (FSPS) is glad to see the BOM propose a final rule and the Legislature take an interest in the issue.
"While the FSPS is fully supportive of the proposed Board of Medicine Rule, we are grateful that each of the legislative proposals require the use of ultrasound," lobbyist Chris Nuland told Florida Politics. "We will continue to work with the sponsors with the goal of passing legislation that maximizes the safety of this procedure."
—Mo' money, mo' problems —
As state legislators get ready to spend most of April on budget negotiations, here's one big item that won't be part of it: The cost of health insurance for state workers.
The House and Senate budgets both call for keeping flat health insurance premiums for both rank-and-file employees as well as those charged to upper-level and high-ranking state officials and legislative employees.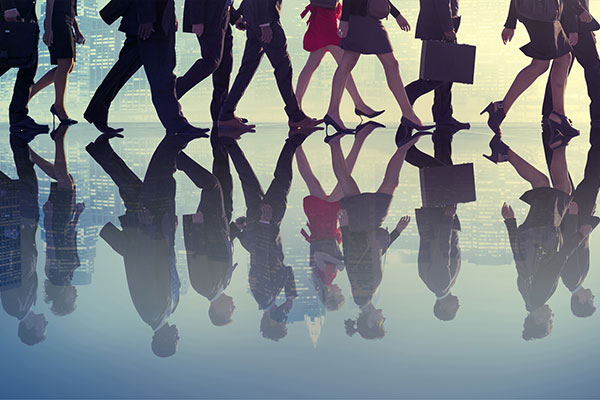 The budgets call for keeping the standard plan premium at $50 for individuals and $180 for families. The rate for legislative staff as well as other top agency officials and statewide elected officials is $8.34 a month for individuals and $30 a month for families.
The decision to keep health insurance premiums at the current rate comes even as state economists have warned about a looming shortfall in the state trust fund that covers health insurance costs.
A cash infusion last year meant the trust fund will only have a projected deficit of $4.1 million by the end of the next fiscal year which is June 30, 2024. But that amount is projected to balloon $742 million by mid-2025 and nearly $1 billion in 2026.
While the state has considered — and then scuttled — plans to alter the structure of the state group health insurance program, legislators have held the line for years on the actual premiums charged to employees. Most of the money — more than $2.1 billion — that pays for the insurance program comes from the state.
Former Gov. Rick Scott, who was enrolled in the program and paid $30 a month for coverage, tried for several years to raise premiums for himself and other high-ranking state employees but his proposals were routinely rejected by state legislators.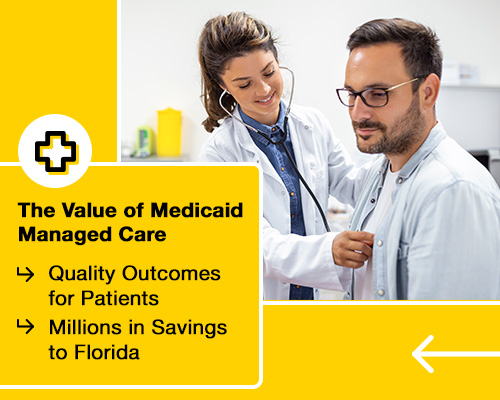 — Rewind it back —
Severability clauses appear to be making a comeback.
Two of the more high-profile health care bills this Session have severability clauses. Included at the end of the bill, a severability clause makes clear that if a section of a bill is successfully challenged in court the decision won't jeopardize the rest of the bill.
The language appears in SB 1550 and HB 1509, the two DeSantis-backed pharmacy benefit manager bills moving through the Legislature. The bills regulate PBMs and also place requirements on small-group, large-group, self-insured and Medicare plans.
But the state does not regulate Medicare plans, which could be the reason behind this language: "This act is not intended, nor may it be construed, to conflict with existing, relevant federal law. If any provision of this act or its application to any person or circumstances is held invalid, the invalidity does not affect other provisions or applications of this act which can be given effect without the invalid provision or application, and to this end the provisions of this act are severable."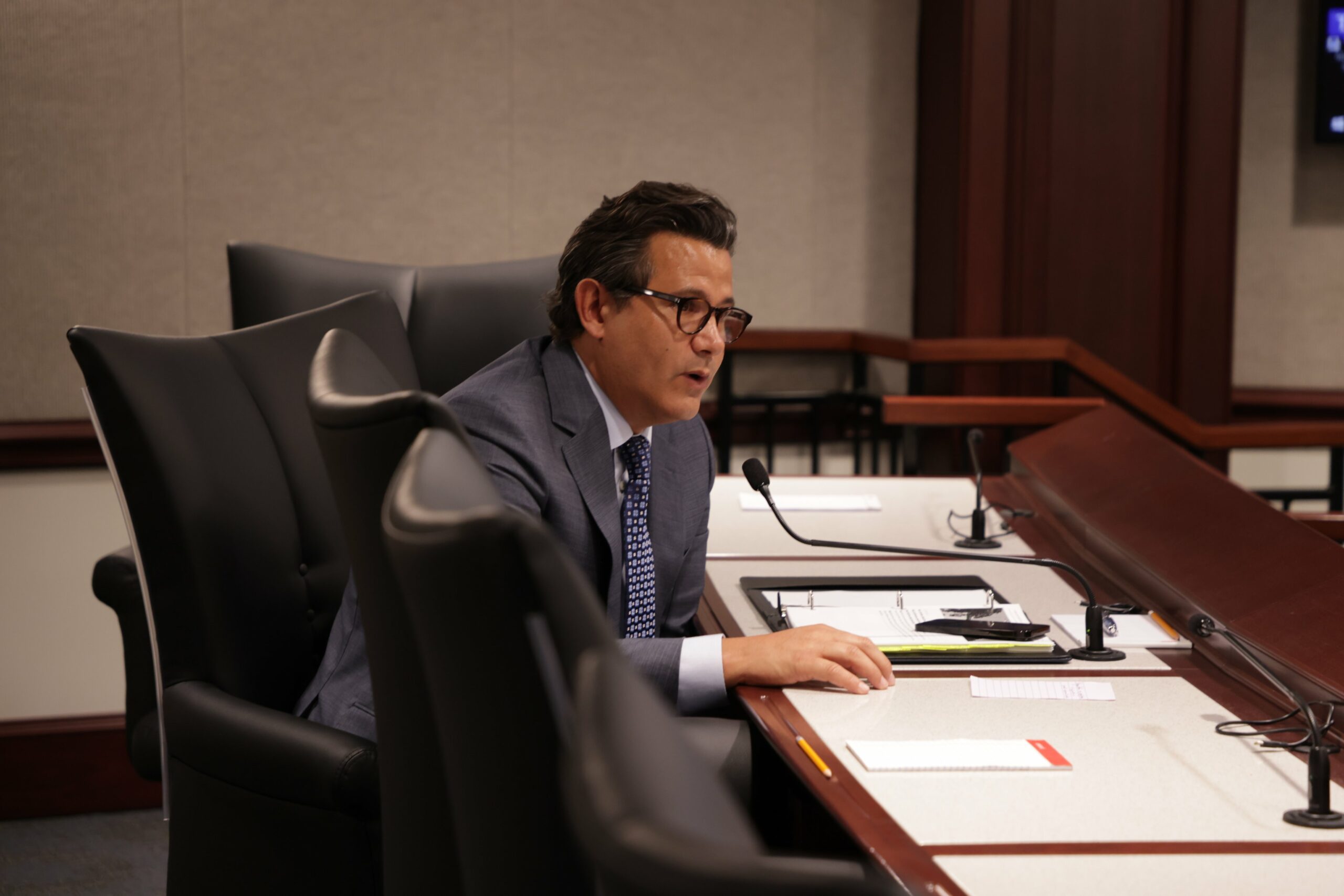 The severability language also appears in SB 254, which bans minors from receiving gender-affirming or gender-conforming care and precludes state funds from being used to provide the care, regardless of the patient's age. State funds include Medicaid, care provided at state universities and benefits under the state group health insurance plan.
Sen. Jason Pizzo told Florida Politics he thinks there could be a challenge to the section of the bill that excludes certain minors from the ban and said it was "smart" for the Legislature to include the language.
"Here's why I know they think that something might be successfully challenged: We did away with severability clauses a few years ago because courts generally have said 'the Legislature doesn't need to do that for us anymore. We are smart enough and capable enough to go ahead and sever that which might be infirmed and leave the rest to be valid, even in contracts.'"
— RULES —
The Board of Hearing Aid Specialists proposes amending Rule 64B6-6.001 regarding refunds. More here.
The Division of Medical Quality Assurance is changing its proposed amendment to Rule 64B-2.001 regarding Florida Birth-Related Neurological Injury Compensation Association assessment payments and practitioner profiles. More here.
The Florida Board of Medicine proposes amending Rule 64B15-14.007 regarding the standard of practice for Brazilian Butt Lifts. More here.
The Florida Board of Osteopathic Medicine proposes amending Rule 64B8-9.009 regarding the standard of practice for Brazilian Butt Lifts. More here.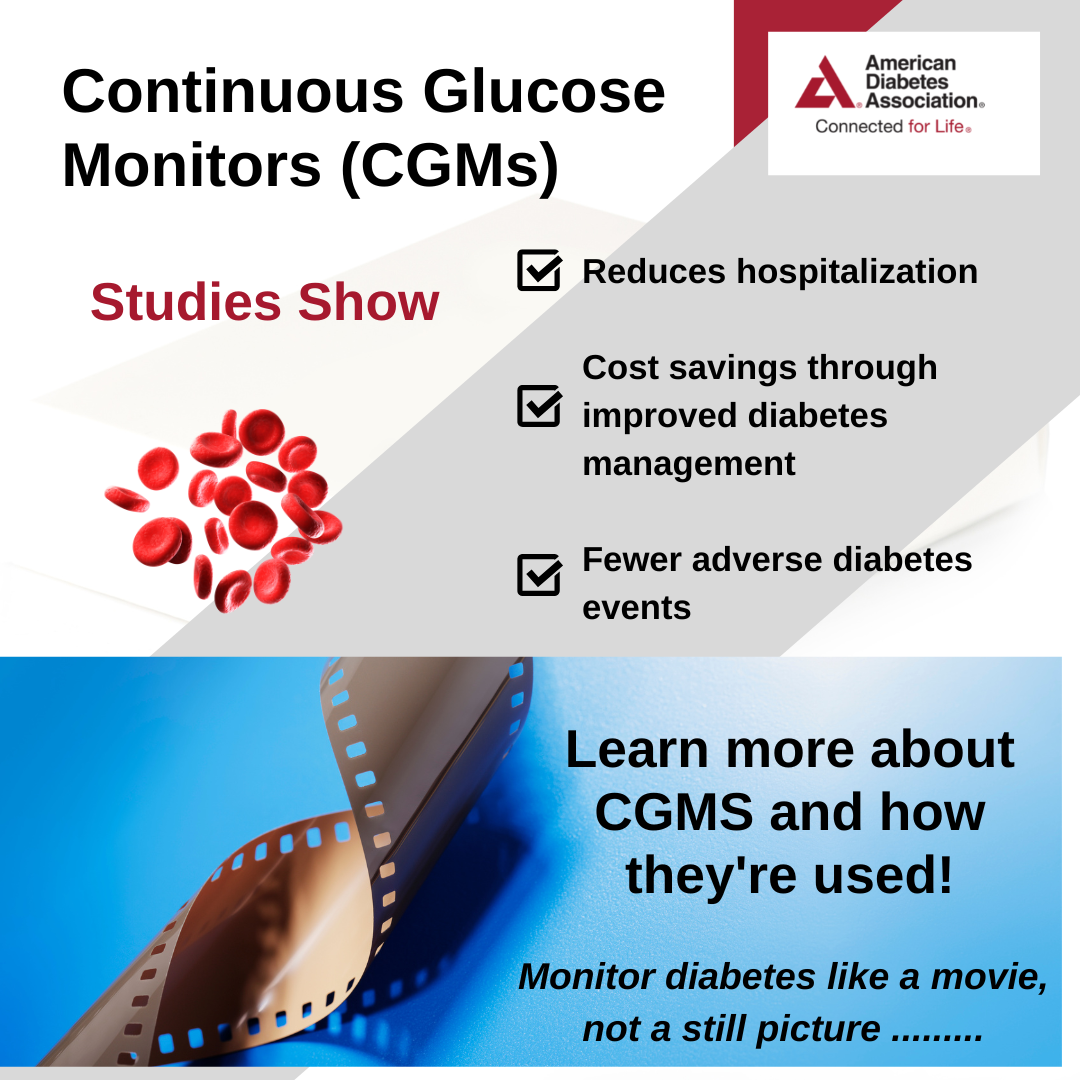 — LOBBYISTS —
Barney Bishop, Barney Bishop Consulting: Small Business Pharmacies Aligned for Reform
Angela Drzewiecki, GrayRobinson: Florida State Oriental Medical Association
Douglas Holder, The Legis Group: Sarasota Memorial Health Care System
— ETC —
— The Florida Medical Association is reaching out to county and specialty medical societies asking them to nominate eligible physicians to serve on the FMA's reference committees. The deadline for nominations is Friday, May 12. The reference committee is composed of at least five voting members of the FMA House of Delegates (HOD) who are not current FMA officers or members of the Board of Governors. Committee members are selected by the FMA Speaker and Vice Speaker to conduct open hearings on proposed resolutions before they are presented to the full House of Delegates at the FMA's annual meeting.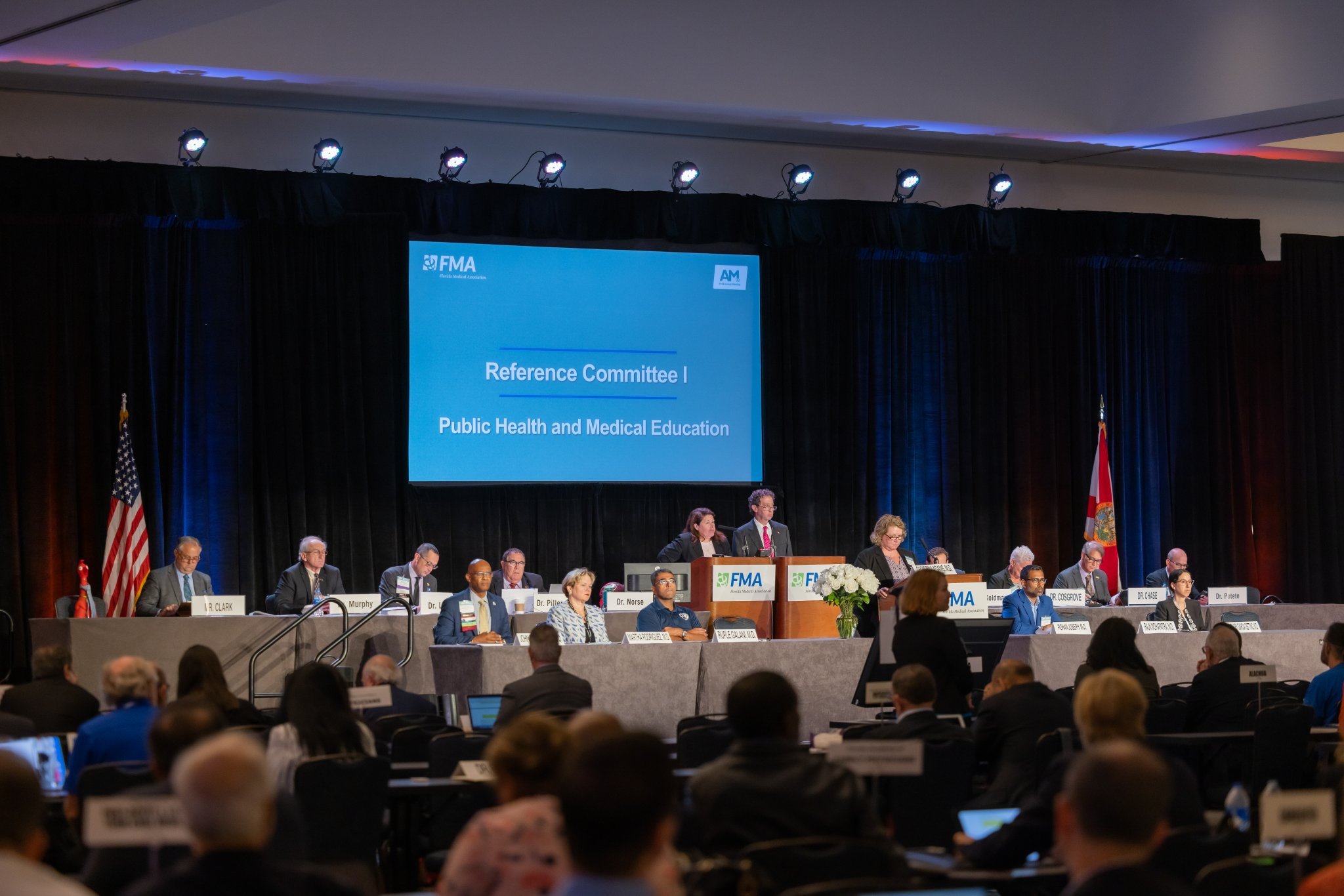 — The American Medical Association (AMA) this week launched the offering of AMA Ed Hub to help physicians and other practitioners complete the new, one-time eight-hour training requirement issued by the Drug Enforcement Administration (DEA) on treating and managing patients with opioid or other substance use disorders. The AMA's goal is to make it as easy as possible for DEA-registered physicians and practitioners to earn the required continuing medical education requirements.
— The AMA has sent letters of support to the DEA to continue to support allowing physicians to prescribe controlled substances, including medications to treat opioid use disorder (OUD), based on telehealth patient visits. In addition to supporting the policy, launched with the COVID pandemic, the AMA recommended ways to improve the policy letters it sent the DEA. More here and here.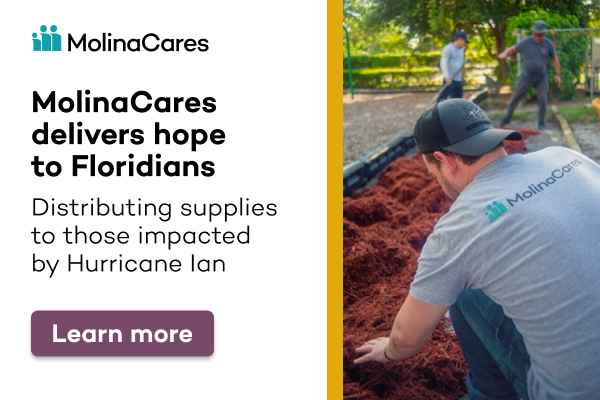 — ROSTER —
— HCA Healthcare West Florida Division named Sebastian S. Strom, M.D., MBA, FACHE, as CEO of HCA Florida Largo Hospital. Strom previously served as the division's chief medical officer, a position he has held since July 2021.
— Susan O'Mahoney Holtzman was named the president and CEO of NAMI Miami-Dade. Holtzman most recently was the lead on mental health, disabilities and older adults in the Miami-Dade County Mayor's Office of Equity and Engagement.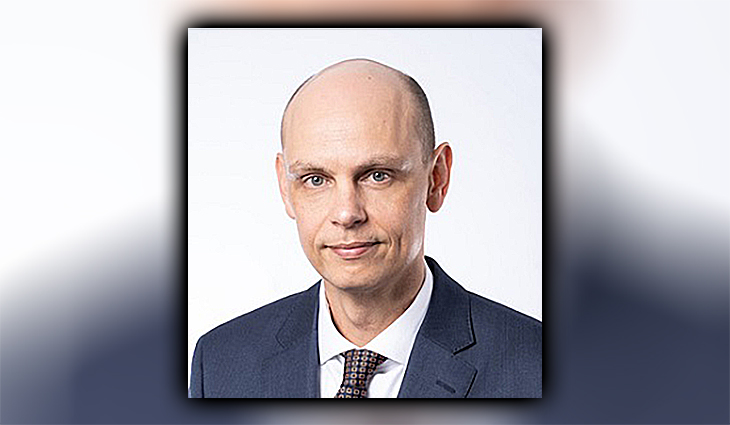 —The Health Care District of Palm Beach County announced four new additions: Geoffrey Washburn is the new vice president and chief human resources officer; Daniel Scott is the new vice president and chief information officer; Roger Chen is the new associate vice president of performance excellence and enterprise resource planning project manager; and Alicia Ottmann is the new associate vice president and executive director of federally qualified health center and pharmacy services.
— The Hillsborough County Board of County Commissioners is bestowing its 2023 Ellsworth G. Simmons Good Government Award to Clara Reynolds, CEO of the Crisis Center of Tampa Bay.
— ICYMI —
In case you missed them, here is a recap of other critical health care policy stories covered in Florida Politics this past week.
— No care for you: Florida is one step closer to establishing a permanent ban on gender-affirming care for minors and placing hurdles in the way for adults who want the care. The Senate voted 27-12 to advance a bill (SB 254) that would codify rules passed by the state's two medical boards to ban the procedures for minors. The bill would also codify a Medicaid rule banning reimbursement for the procedures for people of all ages.
— Six-week ban: The Senate passed the "Heartbeat Protection Act," which is one of the most restrictive abortion bills in the country. SB 300, filed by Fort Pierce Republican Sen. Erin Grall, would ban doctors from knowingly performing or inducing a termination of pregnancy after the sixth week of gestation. This would represent a change from the current 15-week threshold, which legislators hailed as a reasonable compromise when they passed it last year. 2022's HB 5 made no exception for cases of rape and incest, a controversy at the time. However, the new bill would allow abortion up to the 15th week of pregnancy if the woman was impregnated by human trafficking, rape or incest or a combination thereof. That exception would include statutory rapes.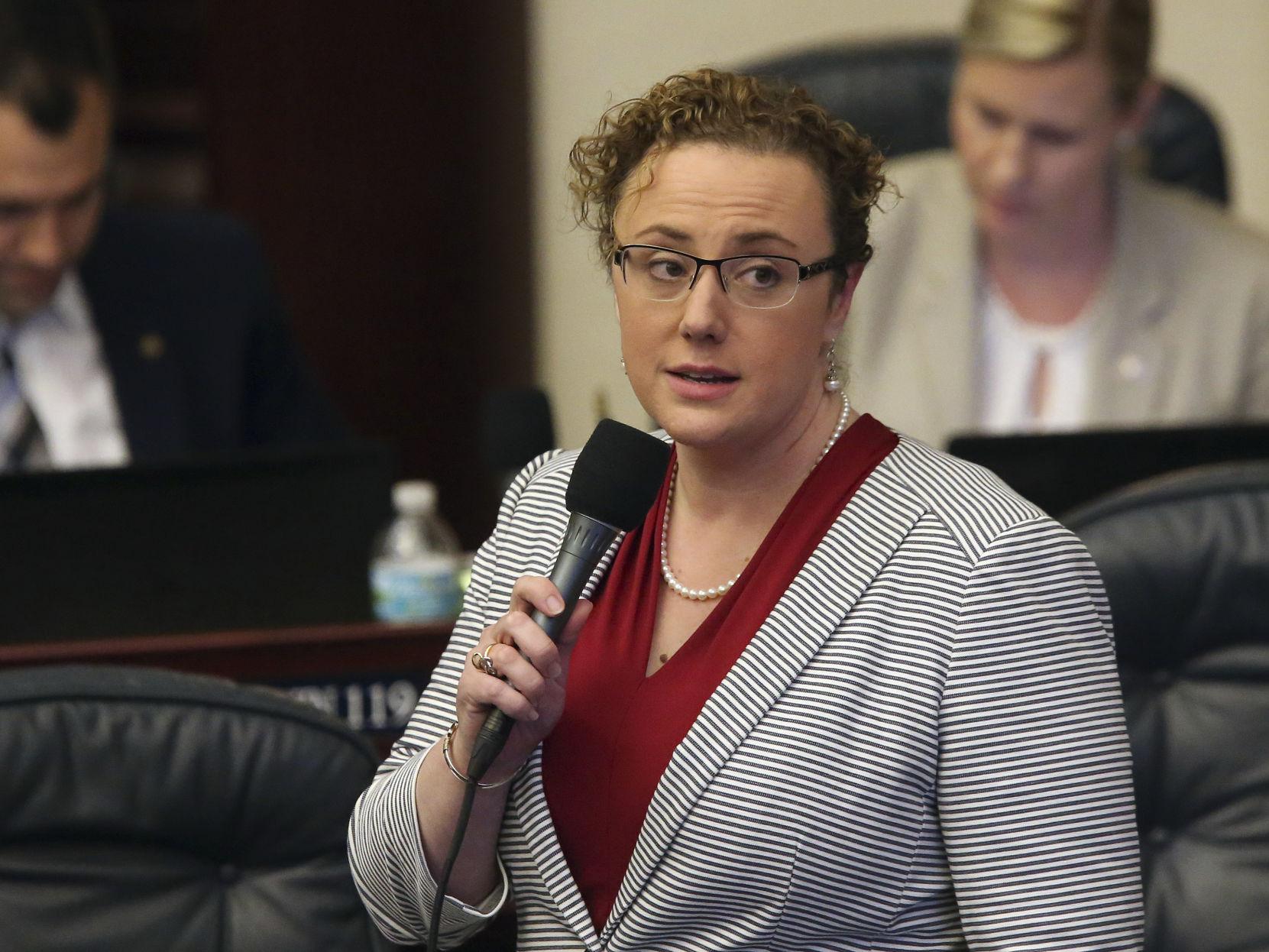 — Budget matters: With state coffers padded with soaring revenues buffeted by inflation-juiced sales taxes, the Senate passed a budget with more money for schools, prisons, health care providers and pay raises for state workers. The health care portion of the budget contains $47.3 billion, including a $92.5 million increase in nursing home provider reimbursement rates and $123.8 million to boost graduate medical education slots to increase the number of doctors in the state.
— Waste not, want not: Animal waste or human waste, it doesn't much matter when it's present in high enough amounts in coastal waters to become a health issue. The House Healthcare Regulation Subcommittee passed a bill (HB 177) from a committee that requires the Department of Health to sample and report contaminated public beaches and public bathing areas.
— Finally: After years of failed attempts, Florida lawmakers have approved legislation to require lactation spaces in courthouses. The House unanimously passed SB 144 by Boynton Beach Democratic Sen. Lori Berman, a lawyer who carried the measure to approval in a 39-0 vote by the Senate on March 15. The bill will mandate courthouses throughout Florida to provide lactation spaces for breastfeeding mothers by Jan. 1, 2024. The spaces must be clean, shielded from public view, free from intrusion while occupied, and have at least one electrical outlet.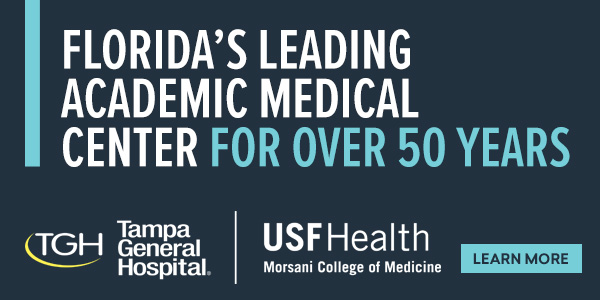 — FOR YOUR RADAR —
Aside from coverage by Florida Politics, these stories are worth your time.
"Florida Blue at contract impasse with provider. Now 41,000 Floridians face higher health care cost or getting a new doctor" via Cindy Krischer Goodman of the South Florida Sun-Sentinel — Melva Vazquez-Ordonez worries she may soon be forced to change her children's Boca Raton pediatrician after bonding with her over the last five years. "It took a lot to find someone I liked," Ordonez said. "This is very stressful." Ordonez and more than 41,000 Floridians with Florida Blue health insurance received a letter this week with the same "stressful" message: They may have to switch doctors or pay out of pocket for their visits to their primary-care physicians, pediatricians and ob-gyns after April 15. With a three-year contract up for renewal, Florida Blue is at an impasse with VitalMD, a giant Miami-based company that owns 700 physician offices in the state, most in South Florida.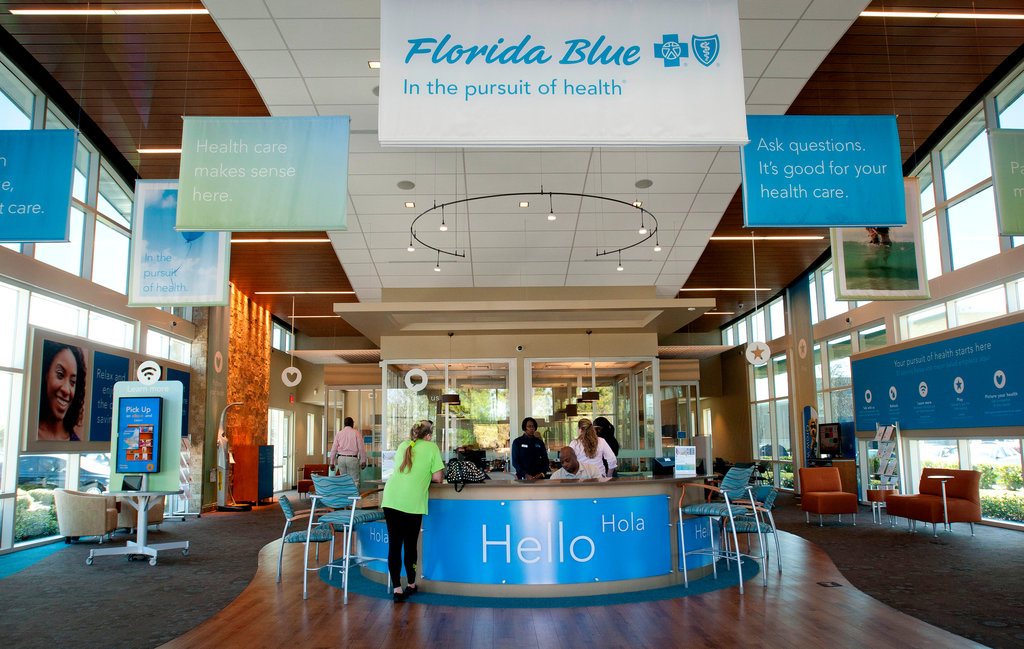 "UF Health will get $10M from Jacksonville for new trauma center. How will the city pay?" via David Bauerlein of The Florida Times-Union — A new trauma center and emergency room at UF Health Jacksonville's main campus will get $10 million from the city on top of $80 million from the state, an amount that hospital leaders say will be needed over the next three to four years for modernizing the region's lifesaving center for emergency care. Jacksonville City Council voted Tuesday for the city's portion of the cost. A future City Council will have to decide how to pay for the commitment. City Council President Terrance Freeman brought UF Health Jacksonville's funding request to the Council.
"No one Is talking about what DeSantis has actually done to Florida" via William Kleinknecht of Time — Florida taxpayers get less for their money than residents of many other states. The Commonwealth Fund, a private foundation that studies health care systems globally, found in its 2022 "scorecard" that Florida had the 16th worst health care among the 50 states. Largely because of DeSantis's obstinacy, Florida is one of 10 states that have refused to expand Medicaid under the Affordable Care Act, an act of political spite that has cost those states billions in federal health care dollars and cost thousands of people their lives. More than 12% of Floridians are without medical insurance, a worse record than all but four other states. Despite having the country's highest percentage of retirees, Florida has the worst long-term care among the 50 states, according to the AARP.
"Florida redfish contaminated with drugs. Study finds opioids, psychoactive medications and more." via Bill Kearney of the South Florida Sun-Sentinel — Redfish, one of the most popular and delicious inshore game fish in Florida, are contaminated with pharmaceuticals throughout the state, a study by Florida International University and the Bonefish & Tarpon Trust has revealed. The research states that pharmaceuticals enter bays and estuaries through wastewater discharge, sewage leaks and spills, and seepage from septic tanks. Ninety-four percent of the redfish sampled had pharmaceuticals in their systems, and 26% had concentrations in their blood that researchers consider to be "concerning." The paper said the fish are exposed to the drugs both through passing water over their gills, and by eating prey, such as shrimp and crabs, which have been exposed.
"Joseph Ladapo rescues man from cardiac event at Florida Capitol" via Eric Daugherty of Florida's Voice — Florida Surgeon General Ladapo drew on his field knowledge as a doctor Wednesday in the state's Capitol courtyard, saving a man from potential death. Jason Delgado of Spectrum News reported that Ladapo performed chest compressions on the man who suffered a cardiac event. Ladapo then stabilized the man with a defibrillator. The Surgeon General visited the man he saved in the hospital. "A perfect stranger made a decision to give aid & saved my life," the man said.
— PENCIL IT IN —
Thursday
Rep. Alina Garcia's birthday.
Friday
Rep. Peggy Gossett-Seidman's birthday.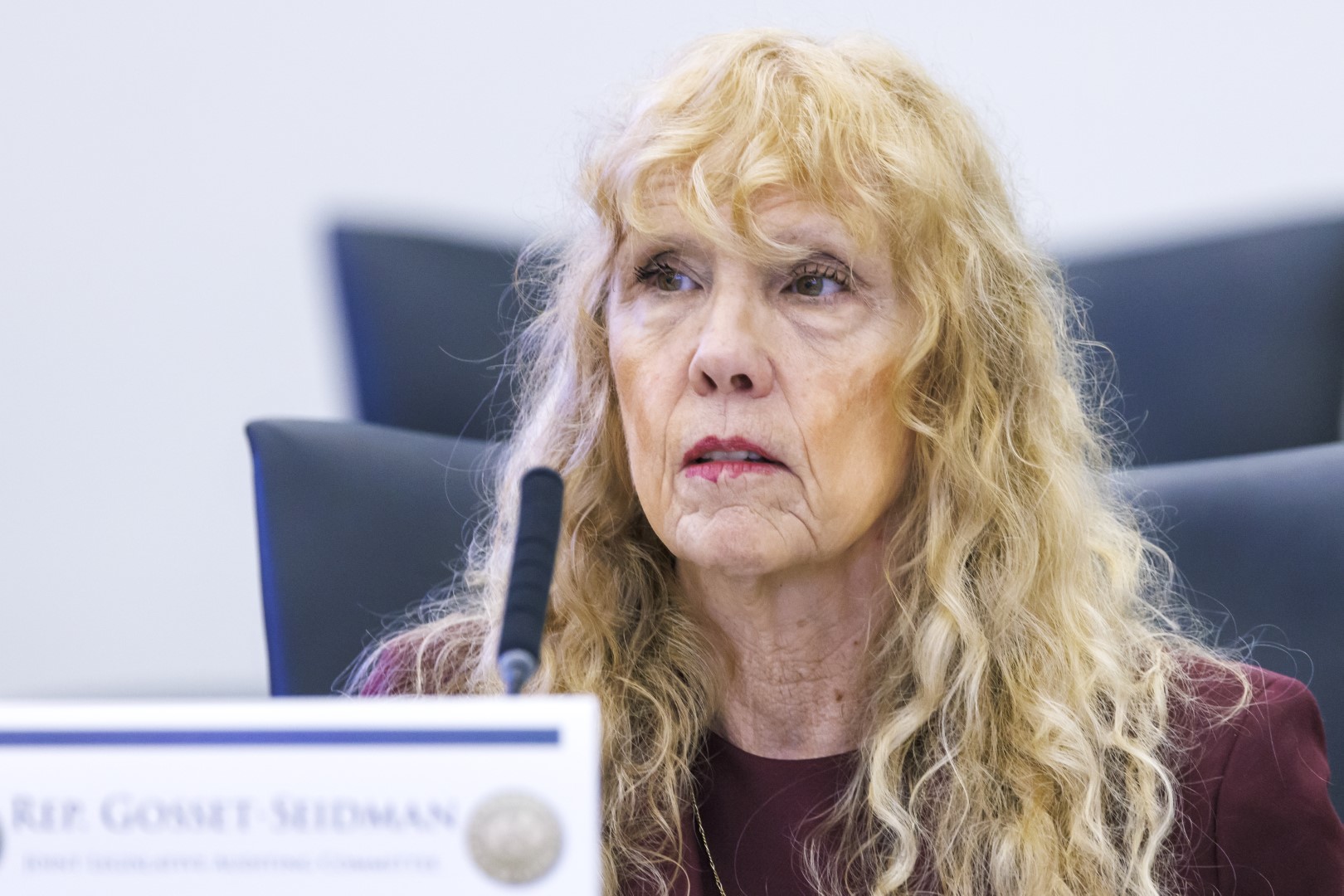 Monday
2 p.m. — The House Health & Human Services Committee meets. Room 17, House Office Building.
Tuesday
Rep. Paula Stark's birthday.
2 p.m. — The Senate holds a floor session.
Wednesday
Rep. Jessica Baker's birthday.
8:30 a.m. — The Senate Appropriations Committee on Health and Human Services meets. Room 412, Knott Building.
11:30 a.m. — The House Health Care Appropriations Subcommittee meets. Room 17, House Office Building.
3 p.m. — The Senate holds a floor Session.
___
Diagnosis is written by Christine Jordan Sexton and edited by Drew Wilson.