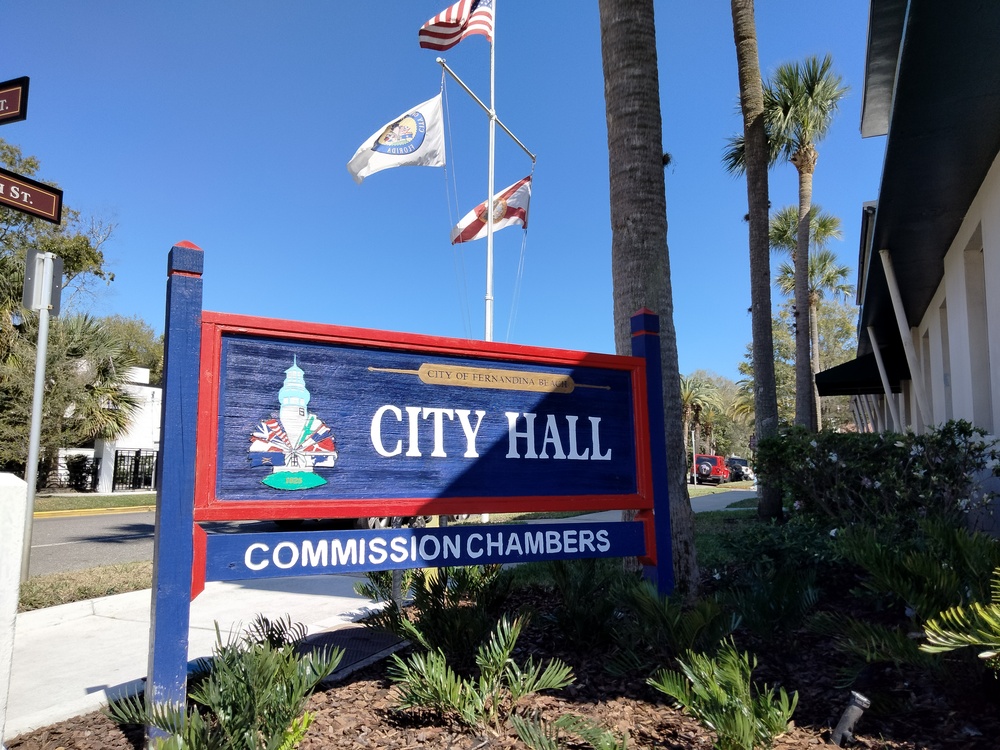 Commissioners also reconsidered the search committee and advisers appointed to it.
Fernandina Beach Commissioners were still in the process of finalizing their City Manager search committee when they also had to determine who would be the city's next Interim City Manager.
The man appointed to serve the initial 90-day term, former Police Chief Mark Foxworth, will be at the end of that term on May 24. Commissioners terminated the employment of then-City Manager Dale Martin in February after a falling out.
"The discussion was, when this was put on the agenda, there was no Interim City Manager," Commissioner Chip Ross said at the Commissioners' meeting this week.
"Since that time, my understanding is that the City Engineer, Mr. (Charlie) George, has accepted the (position of) Interim City Manager until the end of the contract of the current Interim City Manager. So, the situation has resolved itself."
Commissioner Darron Ayscue agreed that it was his understanding they settled on George taking over.
"I want to thank him for his willingness to do so, and I know he will do a great job," Ayscue said.
As to a permanent solution, Commissioners worked their way through Robert's Rules of Order in attempting to reconsider the search committee and advisers appointed to it in order to remove at least one of those advisers.
Vice Mayor David Sturges said he recommended both people on advice from the City Attorney, the intent of which was to provide the committee with the perspective of a couple people with experience.
"The gentlemen — both of them expressed interest generally," Sturges said. "Once the piranhas got a hold of him and started attacking, the one gentleman wasn't interested anymore."
The two men proposed were former North Lauderdale City Manager Richard Sala and former Atlantic Beach City Manager Jim Hanson, who wasn't even aware of the proposal originally.
"In the time constraints we have, I will keep it very simple and say I believe that Jim Hanson is a very great and experienced person to help advise our committee of citizens who will head this up," Sturges said.
Commissioners voted for a search committee with Hanson as an adviser. Ross disagreed with naming advisers at all, suggesting the committee could choose who it seeks for advice.