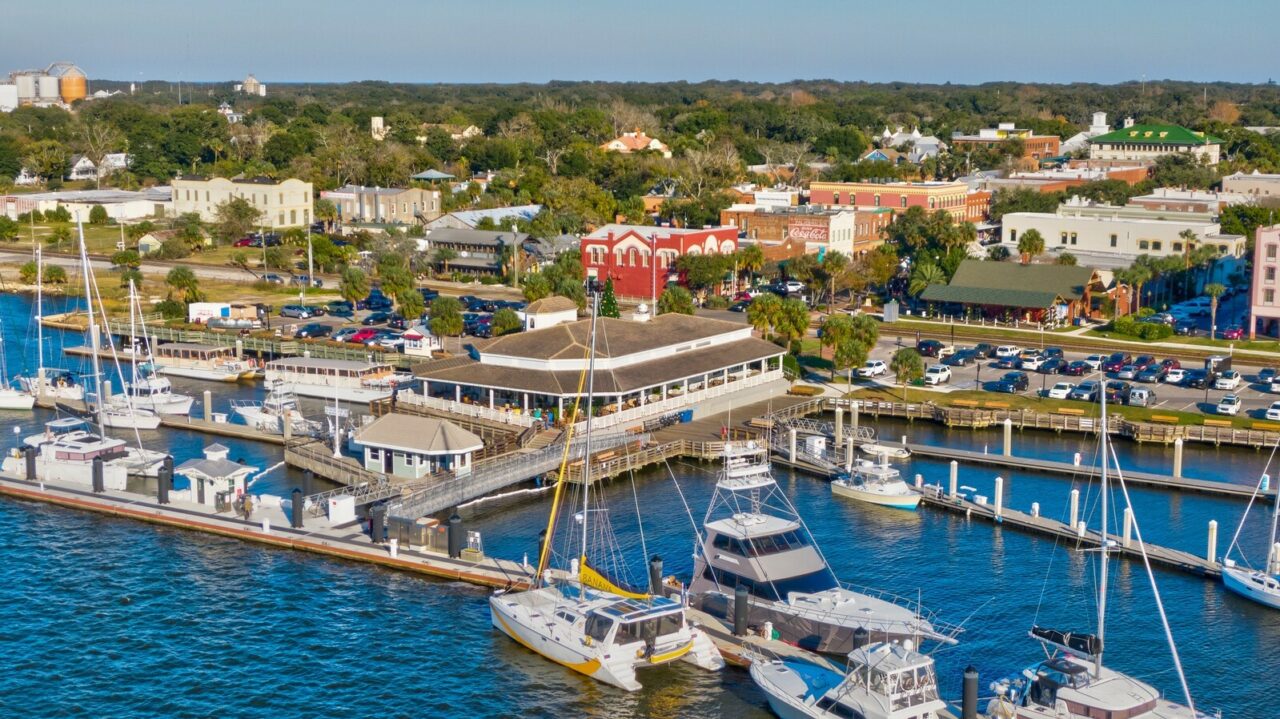 Vice Mayor David Sturges called the search for a new police chief a debacle.
It was nearly two hours into the Fernandina Beach City Commission's meeting this week when the Vice Mayor David Sturges made a motion to fire City Manager Dale Martin.
It's not official yet — Commissioners voted 3-2 to postpone a decision — but indications are Martin is not long for the job.
"Since before I was Commissioner, one of the meetings I attended that propelled me to run was a budget discussion where the City Manager looked up a few property owners who were present, and proceeded to embarrass them by letting them know their exact tax bill," Sturges said.
Sturges read from an extensive list of perceived grievances against Martin for his decisions. One of the sticking points was the search for a new Police Chief.
"I was highly discouraged when the City Manager, whose prerogative it is to currently hire a new Police Chief, basically blew off my request to meet and discuss with him the hire," Sturges said. "I would feel at least this would warrant listening to my input, as I'm one of his bosses."
He called the search for a new Chief a debacle, with two finalists currently dealing with lawsuits against them. 
"The current assistant deputy chief was hired with the intention to take over the Police Chief position, once he left," Sturges said. "I was informed by the deputy chief that the current interim Police Chief, Jim Hurley, was set to leave on Friday, a few weeks ago. According to the City Manager's lack of management, he did not inform staff until late that evening Hurley would be staying."
Hurley left last week, but Sturges said the deputy chief hasn't been notified of new responsibilities, and there's no new temporary Police Chief in place.
Commissioner Chip Ross spoke in Martin's defense.
"I think the City Manager has done a good job," Ross said. "The airport works, the marina works. The whole thing with (the Federal Emergency Management Agency) was hundreds of hours of time and we got an excellent result."
Canning Martin would send the city government into a chaotic direction, Ross added.
Martin countered that he exchanged emails with Sturges about the Police Chief search in late December, and is ready to bring a new Chief to the Commission for approval at its next meeting.
"Of the six finalists, we contacted four unions — we contacted the unions of all departments to ask if they supported their candidate, and yes, two of them do have lawsuits," Martin said.
"We're down to five. Four of the unions supported their Police Chief. Our police union does not support Deputy Chief (Jeff) Tambasco. Our union has not offered an enforcement of Deputy Chief Tombasco, and I'll let you weigh that. They were going to take a vote, and they were encouraged not to."