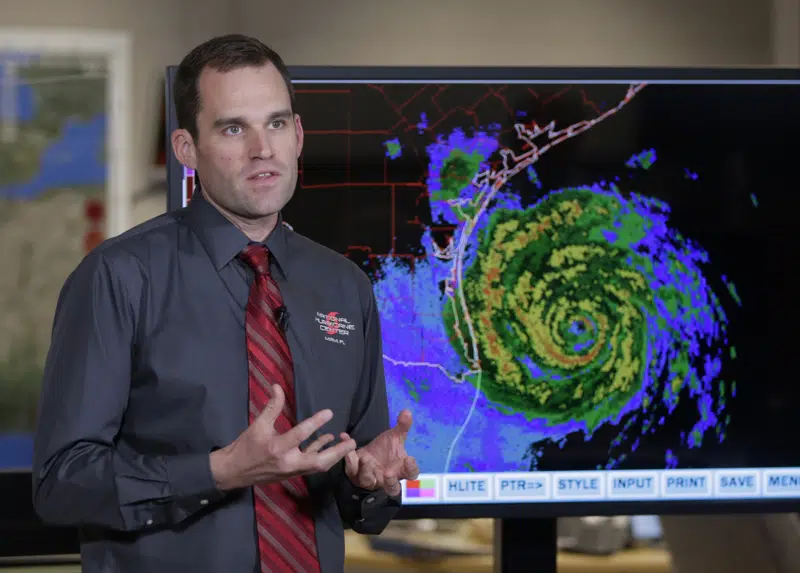 Hurricane season starts June 1.
The National Oceanic and Atmospheric Administration named Mike Brennan, who was supervising hurricane forecasters during one of the busiest times for storms hitting America, as the new director of the National Hurricane Center in Miami.
Brennan, who started Monday, had been branch chief since 2018 for the center's hurricane specialist unit, which writes warnings and forecasts for the public. He spent 2022 as the center's acting deputy director. During those last five years, 18 hurricanes have hit the United States, eight of them major.
Brennan, 45, started at the hurricane center in 2008 as a hurricane specialist and got his bachelor's, master's and doctorate degrees from North Carolina State University.
"The NHC director is one of the most visible and important jobs in the nation, and Mike possesses the right combination of experience, leadership and personal traits to prepare and guide us through major storms," NOAA chief Rick Spinrad said.
Hurricane center chiefs not only warn the public about upcoming storms, but coordinate work with emergency managers and the public to prepare for a hurricane hitting the coast.
University of Albany atmospheric sciences professor and hurricane expert Kristen Corbosiero said Brennan keeps up with the science, is an associate editor of a meteorology journal, and is well-liked.
"Mike is a fantastic choice to lead NHC," she said. "I think he'll do a great job interfacing with the public and our political leaders, incorporating the latest science and forecasting knowledge into his briefings."
The hurricane center job became vacant when Ken Graham took over last June as director of the National Weather Service. Jamie Rhome, who was acting director last year, returns to his former job as deputy director, NOAA said.
Hurricane season starts June 1.
___
Republished with permission of The Associated Press.