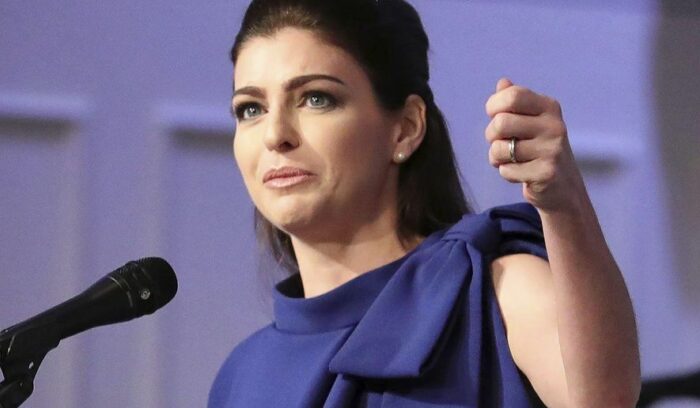 She will be the first woman to receive the honor from the county REC.
The Republican Party of Sarasota will honor First Lady Casey DeSantis as its first Stateswoman of the Year.
She will receive the award at an event at the Hyatt Regency Sarasota. Tickets are on sale for the May 24 event, which runs from 5 p.m. to 8 p.m. DeSantis will speak at the event.
"First Lady Casey DeSantis is the most dynamic, effective First Lady in the country, spearheading multiple successful initiatives in our state and being an inspiration to so many," said Jack Brill, Republican Party of Sarasota County Chair. "We are thrilled to have her as our first Stateswoman of the Year."
The county party over the past decade has turned Sarasota County into a must-stop venue for national figures. Access to wealthy donors living on the Gulf Coast played a big role, but so has the statesperson award, which at this point has been granted to some of the most prominent GOP figures in the country.
That includes former President Donald Trump, who has been honored as Statesman of the Year twice. The first time came immediately before the Republican National Convention in Tampa in 2012, and helped lay the groundwork for Trump's eventual run for President.
It also includes Gov. Ron DeSantis, who accepted the award in 2021. That means in addition to Casey DeSantis being the first female recipient of the award, Florida's First Family will be the first to have two recipients of the honor in the same household.
Brill stressed that Casey DeSantis, a former broadcast news journalist, has accomplished a significant amount in her own right. She has championed children's and mental health issues across the state.
She also played a lead role last year in raising private philanthropic dollars through the Florida Disaster Fund to help communities impacted by Hurricane Ian, including Sarasota County.
Just the rumors of her speaking at the event already helped sell out several VIP tables at the event before she was announced as the reward recipient.
This comes, of course, as Ron DeSantis ponders an entry in the 2024 race for President. He will likely face Trump, who already launched a third campaign for the White House.
Other contenders for the White House have also been honored in the past, including former Secretary of State Mike Pompeo. Other past Statesmen of the Year include U.S. Sens. Rick Scott, Ted Cruz and Lindsey Graham, former Mississippi Gov. Haley Barbour, former Vice President Dick Cheney and Fox News pundit Sean Hannity.