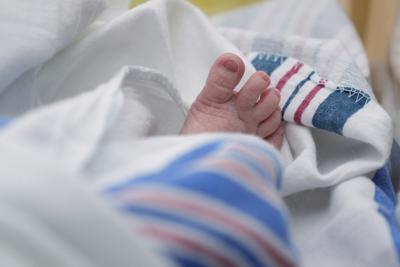 The bill is named for an infant who died hours after she was discovered in her mother's Alachua County cell.
Legislation that would guarantee some rights to pregnant prisoners advanced through its second committee stop.
The House Justice Appropriations Committee voted 14-1 to approve the legislation (HB 779) from Reps. Dianne Hart and Angie Nixon. It's called "Ava's Law," in honor of a newborn who didn't get the benefits that the law would provide, Hart explained.
"Erica Thompson gave birth alone in her cell and her child, Ava, was then transferred to the hospital and later died," Hart said. "We must think about all the other incarcerated mothers who face situations like this one, and we cannot continue to fail them."
The bill would allow the judge to have the discretion to defer a pregnant woman's incarceration for up to 12 weeks after delivery. Also, under the bill, detention facilities would be required to provide pregnancy tests upon request for arrestees detained longer than 72 hours.
"Children, despite their parents' choices, deserve a fair opportunity to be in the care of loved ones," Hart said. "I hope we can finally get bipartisan solidarity to help incarcerated mothers and their children grow up in a positive environment."
Only Republican Rep. Berny Jacques of Seminole voted against the bill.
In case of a miscarriage, those convicted would also get 12 weeks to recover after the pregnancy ends.
If a pregnant woman violates the terms of release or commits another crime, the leeway granted in this bill could be rescinded, and the judge could compel her to begin serving her sentence immediately.
The bill also stipulates that once incarcerated, the woman would be offered a postpartum assessment by a licensed health care provider, with telehealth being an option for that screening. This would include "the need for any necessary medical tests, procedures, lactation support, mental health support, or treatments associated with the mother's postpartum condition."
The bill also includes a data collection aspect, charging the Department of Corrections with aggregating data from county and local lockups. The facilities would track how many women receive the deferral, how many decline the medical assessment, how many babies are born, how many miscarriages are suffered and how many refuse to disclose information. This data would be provided anonymously.
Rep. Susan Valdés had high praise for the "thoughtful bill" and evoked the deceased infant who was born three months premature and died hours after she was found in that Alachua County prison cell.
"This particular bill will save babies," the Tampa Democrat said. To have "that baby succumb to death by neglect is a very sad thing to see," she added.
Miami Shores Democrat Sen. Shevrin Jones has introduced similar legislation (SB 730) now awaiting its first committee hearing.
___
A.G. Gancarski of Florida Politics contributed to this report.