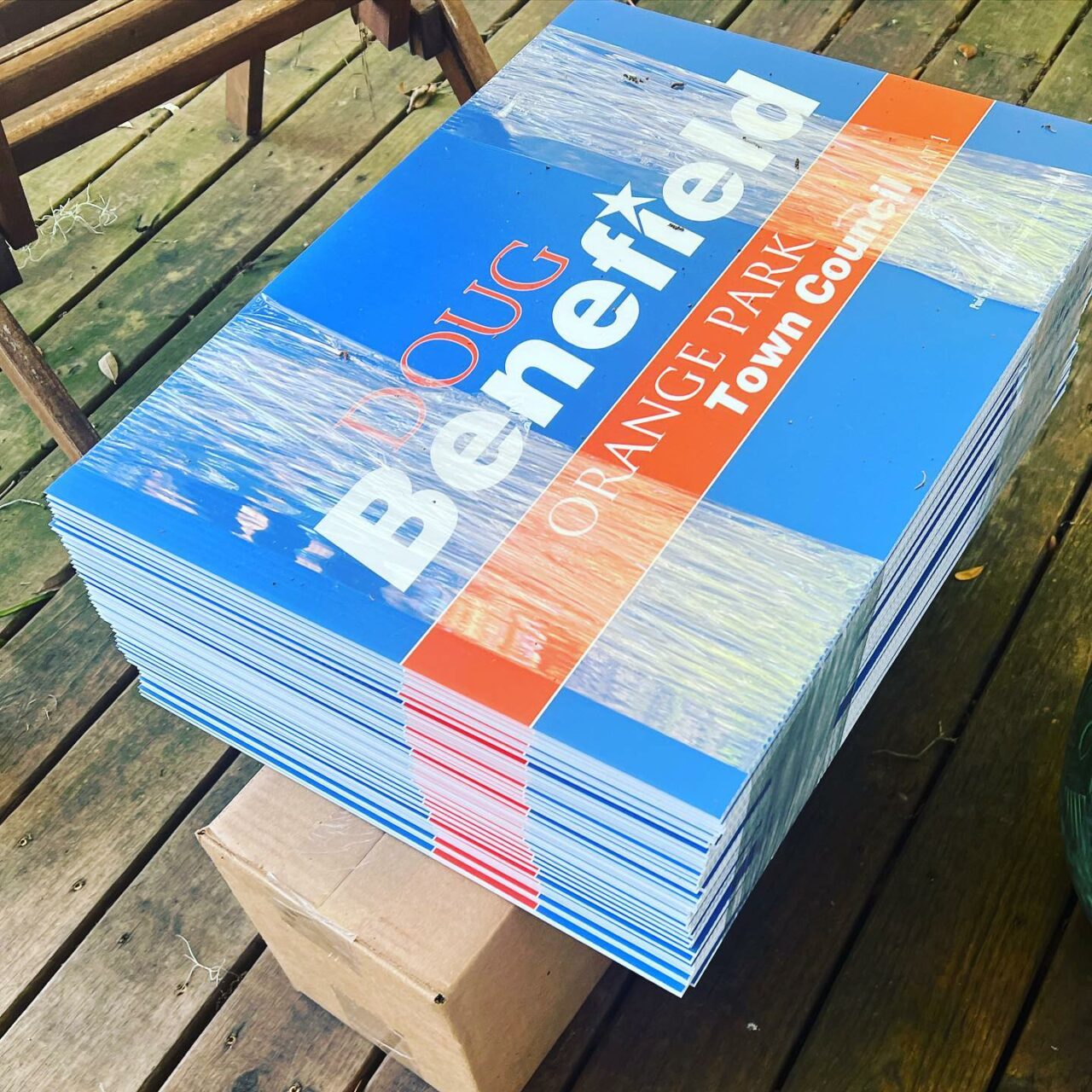 Benefield won with 67% of the vote over challenger Kenny Radwanski.
It wasn't close in the election for Seat 1 on the Orange Park Town Council, as local certified public accountant Doug Benefield won the seat he was appointed to in August.
Benefield won with 67% of the vote over challenger Kenny Radwanski, who received 33%. The preliminary numbers show exactly 500 votes cast in the race, splitting 336 for Benefield and 164 for Radwanski.
"Orange Park has always been a real gem in the state of Florida and this is a critical time in our town's history," Benefield said earlier in the campaign. "We need to join together as a town to keep our taxes from rising so that our residents, especially our elderly, will not be priced out of the homes they have lived in throughout their lives. 
"We need to keep our roads, streets, parks and river safe for families of all incomes to enjoy. We can do all this, and more, while we keep that hometown feel if we guard against unrestrained spending."
Benefield previously served in a volunteer capacity on the town of Orange Park's Budget and Finance Committee, along with the town's Police Pension Board.
Radwanski, an Air Force veteran, is as deeply involved in town affairs as someone who isn't an elected official can be.
"If I'm in a wheelchair on oxygen, I will still be at these meetings to hear and listen," Radwanski said when he announced for the office. "I've always stood up and will always stand up for all residents, all the time."
Over in Keystone Heights, residents voted on four charter amendments. The third consideration was to change the method of selecting the Mayor, something that proved unpopular and went down on a 76%-24% vote, as 107 folks voted for the status quo while 34 cast their ballots for a change.
That amendment would have added a seat on the City Council and tasked Council members with selecting a Mayor. Instead, Keystone Heights will remain with four seats on the council, with the Mayor's position put to a vote of the residents.
No. 1 on the ballot, which passed 63%-37%, amends the city charter to allow the Council to set the maximum purchasing amount for bids. No. 2, failing 56%-44%, would have prohibited Council members from interfering with the regular duties of the City Manager.
The fourth charter amendment, passing 61%-39%, creates a policy in the charter to censure or reprimand a Council member for illegal actions or serious violations of city policy.