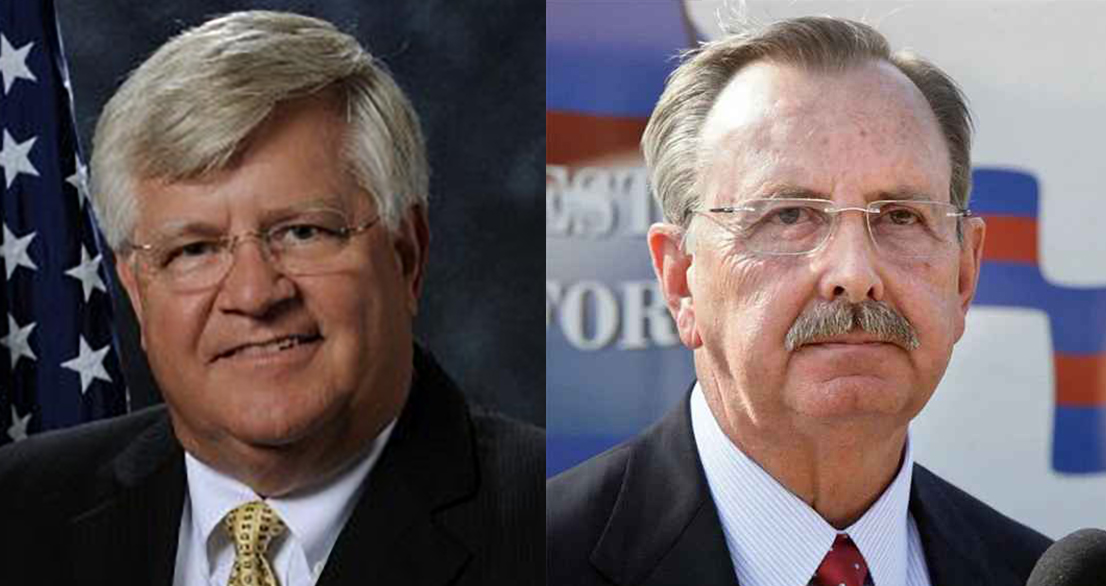 Former PBSO Deputy Chief Michael Gauger is looking to unseat Sheriff Ric Bradshaw.
Michael Gauger was Palm Beach County Sheriff Ric Bradshaw's second in command for 16 years, but now he's running for the right to take his job in 2024.
Gauger retired in 2021 after 16 years as the chief deputy of the third-largest Sheriff's Office in the state, serving a total of 50 years with the Palm Beach County Sheriff's Office (PBSO). And as Bradshaw's re-election has drawn closer, Gauger said he's been getting calls and emails from inside PBSO urging him to make a bid to unseat the county's longest serving Sheriff in history, who's running for a sixth term.
"I look forward to continuing my service to the people of Palm Beach County as your new Sheriff," Gauger said in a prepared statement. "I will draw from my decades of experience working with every department of PBSO in addressing the issues important to our residents."
Before facing Bradshaw, a Democrat, Gauger is going to have to go through a Republican Primary. Lauro Diaz, whose LinkedIn profile shows he's a PBSO captain, filed to run as a Republican March 8. This is his second bid for the position running an office that has 1,684 sworn officers and a budget of $620 million.
Bradshaw defeated Diaz handily in the 2020 General Election, winning 65% of the vote.
Gauger said he retired from PBSO on Feb. 5, 2021 in good standing. He and Bradshaw go way back, he said.
"We've been friends for decades," he said.
On his reason for leaving, Gauger said, "Sometimes it's better to walk away."
Bradshaw spent a few months during 2022 outside the office, recovering from an undisclosed procedure involving his heart.
Last month, Bradshaw officially became the longest-serving Palm Beach County Sheriff, outlasting Richard Wille, who was elected in 1976 and returned to office four times. He served 18 years before retiring midway through his fifth term in 1995, according to the Palm Beach Post. 
Bradshaw hasn't officially filed his campaign paperwork, but he's expected to run as a Democrat. And he will also be facing a Primary Election. Alex Freeman, a former major for the Riviera Police Department, filed to run for Sheriff in 2022. He, too, ran for the post in 2020, and Bradshaw defeated him in the Primary.
With a master's in social work from Barry University and certifications from Harvard University, Gauger said he would lead PBSO to emphasize de-escalation strategies, working with people afflicted with mental illness and supporting youth.
"I will apply my extensive community involvement experience in advocating for and engaging with issues related to mental health and substance abuse rehabilitation, bringing fresh ideas and a more comprehensive approach to law enforcement," Gauger said.