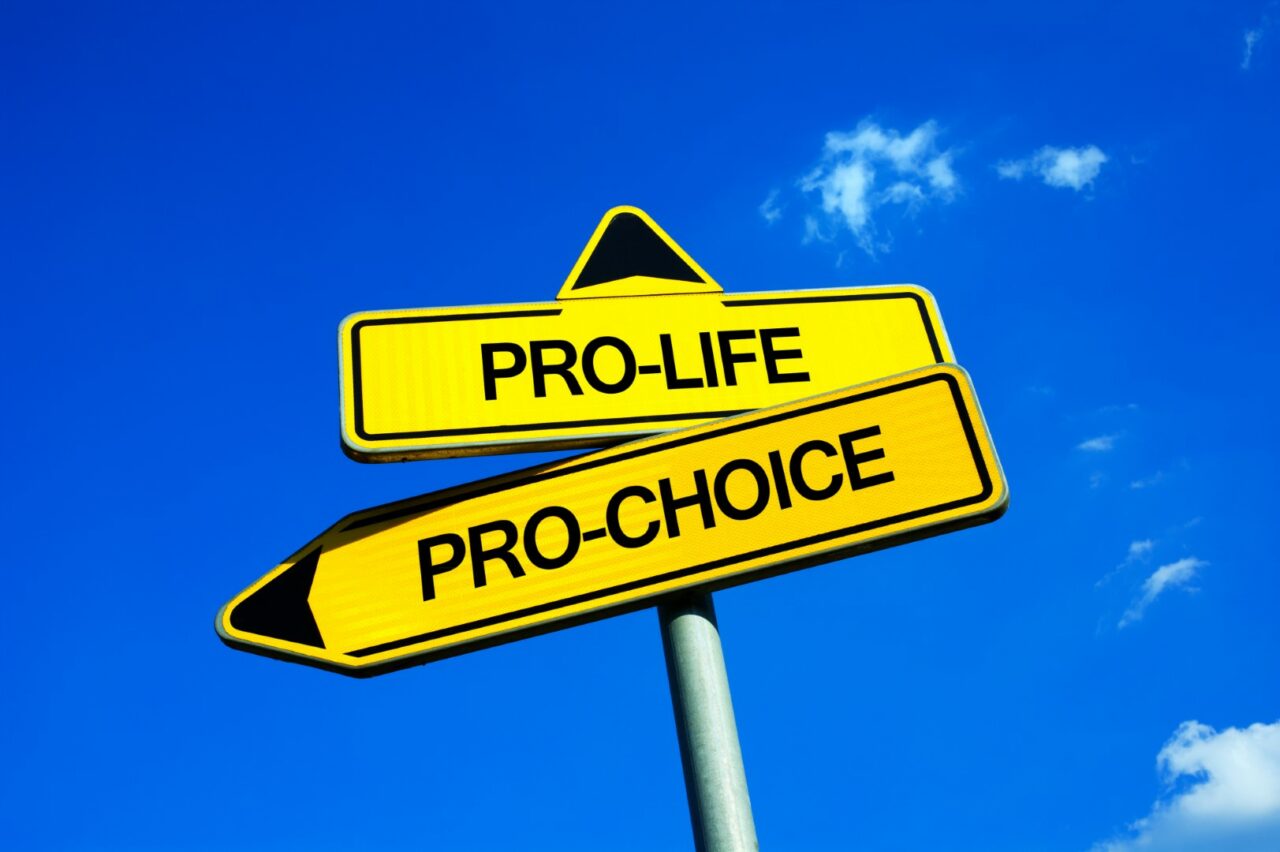 Pro or con, both sides agree the legislation is historic.
Thursday's passage of the "Heartbeat Protection Act" — outlawing abortions after six weeks of pregnancy — drew jubilance and fury, including shouting and demonstrating that led security to clear demonstrators from the Statehouse gallery.
Gov. Ron DeSantis signed the legislation Thursday evening.
Both sides agree on one thing, though. It's a historic move.
Access to the procedure has never been more restricted in the state since the ruling Roe. v. Wade allowed abortion up to 24 weeks of pregnancy starting 51 years ago. Moments after lawmakers reported their votes, reactions flew. The restriction closes the time allowed to end a pregnancy before many women know they are pregnant.
"Outraged doesn't even begin to describe what we're feeling right now," said Barbara Zdravecky, a board member of Ruth's List Florida, an organization dedicated to electing women leaders who support abortion rights. Zdravecky, also a former president and CEO of Planned Parenthood of Southwest and Central Florida, called the ban a "cruel and immoral" move that snuffs out access for the whole region.
"Florida was the last remaining state in the South where people could access reproductive health care. We've heard countless stories of patients driving through the night from Alabama or Mississippi, arriving scared, hungry, or escaping a violent partner, to be able to have an abortion. And now, they'll have to travel even further."
Republicans celebrated how more Floridians will have a chance at life. But Democrats decried "a dark day," that will mean "forced birth" and much more medical danger for women.
Senate Democratic Leader Lauren Book predicted the legislation will mean women will die as a result. She said it's already happening because of last year's legislation that limited the procedure to the first 15 weeks of pregnancy.
"With the passage of this dangerous ban, Republicans have chosen to disregard the pleas of women and the doctors entrusted with their care — including two mothers in my own district forced to the brink of death following miscarriages due to the state's current restrictive laws," Book's statement said.
"Now, things will get much worse. Women have been stripped of their rights and access to lifesaving health care. Women will undoubtedly die. This is not freedom."
Meanwhile, less than 30 minutes after the vote was called, House Speaker Paul Renner's Twitter account launched a one-minute video of the House bill sponsor, Rep. Jenna Persons-Mulicka, philosophizing on how there is no greater mission than protecting life.
"We know that by six weeks, a heartbeat is detectable, and what greater evidence of life is there than a heartbeat?" Persons-Mulicka says over the sound of soaring violin music and the pulsing noise and image of a fetus that an ultrasound picks up.
The Speaker's Office released a statement highlighting the legislation to protect life, along with new money that will go toward pregnancy and parenting support for new mothers.
The House is also supporting tax breaks for baby essentials like diapers, formula and strollers, along with health care boosts such as increased state Medicaid reimbursement rates for pediatric care along with increased eligibility via the state's insurance for children, Florida KidCare.
Renner "celebrated" the legislation's passage, the news release said.
"Today, the Florida House stood up for the lives of unborn boys and girls who deserve the chance to live life, find love and enrich the lives of others," Renner's prepared statement said.
House Democratic Leader Fentrice Driskell decried the action as an overreach that is out of touch with most Floridians' wishes.
"This incredibly personal decision regarding heart and home should be between a woman and her doctor, family and faith," Driskell said. "She does not need Tallahassee politicians invading her right to privacy and taking that right away."
Driskell headlined a statement from the Florida House Democrats that contained individual statements from most of the chamber's Democrats. Those statements largely called the move a step back for the state, particularly for women's right to self-determination.
Florida Democratic Party Chair Nikki Fried, and former Democratic candidate for Governor, was among the first statements out of the gate, also pessimistic about what it will mean for women's health.
Like many Democrats, Fried blamed the Governor's presidential ambitions for the anti-abortion legislation.
"Ron DeSantis cares more about appeasing the most far-right faction of his base for his self-serving political aspirations than he does about the women and girls who will face even greater risks once he signs this more extreme ban," her prepared statement said.
Rep. Fabian Basabe stood apart from his Republican colleagues, however, and blamed the Democrat leadership's intractable "bullies" for the ban. It could have been a 12-week ban, he argued.
"You basically want it all or nothing, and people be damned," the Miami Beach Republican texted Florida Politics, addressing the Democrats, who comprise less than one-third of the House chamber. He did not cast a vote on the bill.
Rep. Patricia Williams said the legislation is discriminatory, and said the $30 million in pregnancy support could be much better spent elsewhere.
"There is no accountability for the men," Williams said. She used an all-caps option for her statement: "After six weeks, A WOMAN can't have an abortion, where is the right to choose or my choice? But $30 million has been set aside without accountability."
Other Democrats pointed out how last year, Republicans said in debate that a 15-week ban would be where restrictions on the procedure stopped. Last year's legislation, establishing a 15-week ban, also passed largely along party lines.
Several pointed out the hypocrisy of this legislation as Republicans have promulgated the "free state of Florida."
Rep. Christine Hunschofsky said the debate was filled with judgment against women.
"We talk about being a free state and this is literally the antithesis of that," the Parkland Democrat said. "As a woman, it is incredibly disheartening to see our rights and choices be limited in this way."
Rep. Dianne Hart called it a "dangerous precedent" and also mocked "the free state" slogan.
"Freedom means choices, and we just took that away today," the Tampa Democrat said.
Rep. Katherine Waldron said that given the legislation on pronouns, classroom materials, drag shows and buying soda with federal food aid, Florida's Republicans should lose their claim to be boosters of "small government" and went so far as to wield the "f" word.
"Now, they are in our bedrooms — unfairly, unjustly and without conscience — taking away decisions about women's health and her body," Waldron said. "This Republican subordination of people's individual interests and liberties in this manner is the very definition of fascism."
House Democrats who have voted on some issues with the majority were united on this issue.
"A woman's right to make health care decisions should not be forced by anyone," Democratic Rep. Gallop Franklin II said. "Every citizen deserves access to vital and lifesaving health care."
Out-of-state forces weighed in on the decision.
Heritage Action for America, a conservative grassroots organization and a sister to the better-known Heritage Foundation, praised the Legislature's leadership in forging an example to be followed more widely.
"The passage of this legislation marks an important victory for Floridians and the American people, and it highlights the sharp contrast between conservatives' reasonable approach to protecting life and the Left's extreme drive to normalize and celebrate ending the lives of unborn children," Jessica Anderson said in a statement.
Democratic National Committee Chair Jaime Harrison saw the ban as a symptom of Republican efforts, particularly DeSantis', to win voters by "further ripping away a woman's freedom to make her own health care decisions."
"This ban will be one of the strictest in the country and is the latest salvo of abortion extremism as 2024 Republican (presidential) hopefuls work to out-MAGA each other — and remind America that Republican control would bring us closer to a nationwide abortion ban," Harrison's statement said.
An email from the Florida Democratic Party was fundraising off the action before the vote was an hour old.
"Can you rush a donation today to support Democrats' work to ensure that abortion remains safe, legal and accessible in Florida?" email recipients are asked.
Condemnation also came from the campaign trail. The Democratic candidate to represent House District 38, Sarah Henry, noted that her former and future rival Republican Rep. David Smith of Winter Springs had outright dismissed the idea that abortion would be an issue this Session.
"He believes his constituents, who will be forced to manage the real-world repercussions of his actions, do not care about the loss of one of our most fundamental rights: bodily autonomy," Henry's statement said.
___
Jesse Scheckner of Florida Politics contributed to this report.