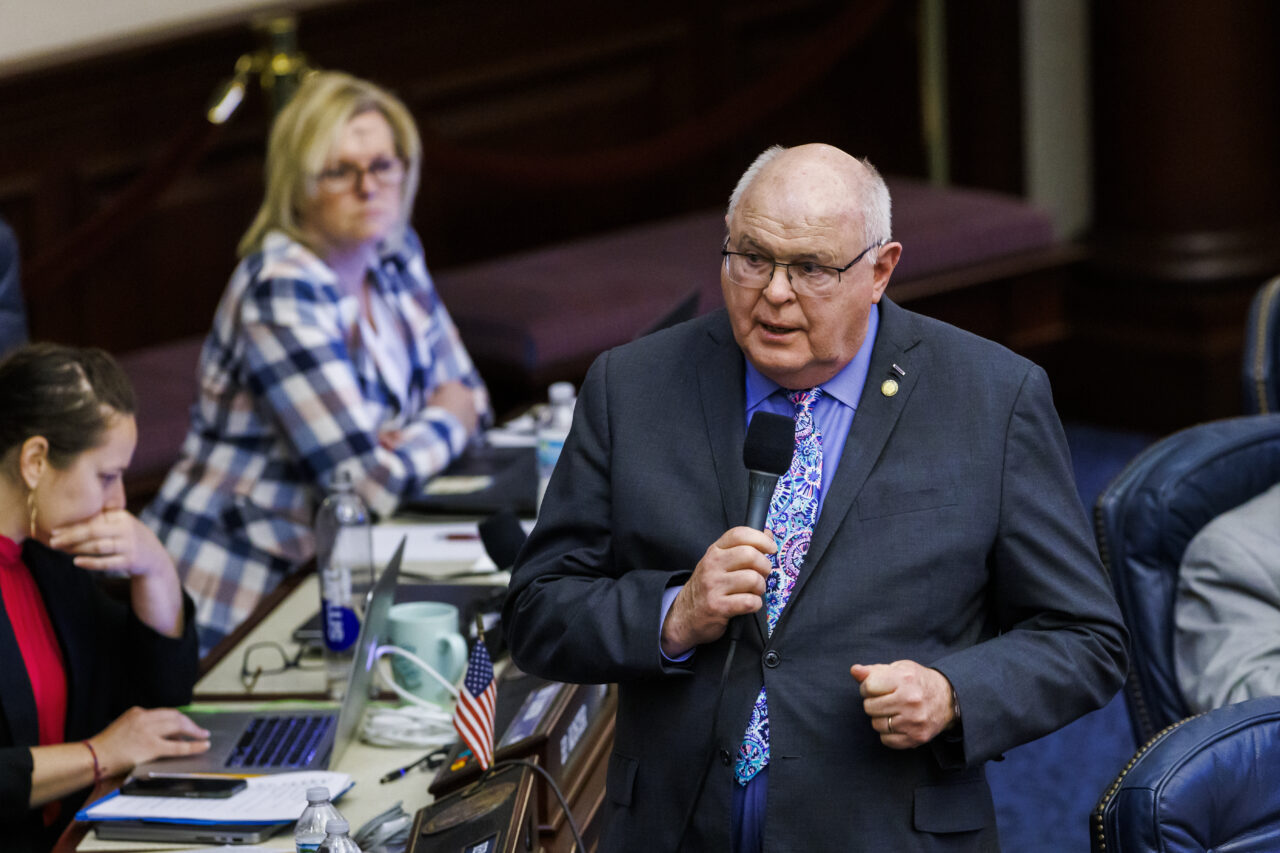 Even the bill's sole holdout during the committee process voted for it Thursday night.
Punching a defense attorney or public defender in court could soon be a felony, just like it is for attacks on prosecutors and judges, thanks to legislation now on its way to Gov. Ron DeSantis' desk.
House lawmakers voted Thursday unanimously for SB 384, which would fix an oversight in Florida law that punishes courtroom aggression less if it's aimed at lawyers representing a defendant in a criminal trial.
Under current law, violence against law enforcement, correctional officers, prosecutors and judges counts as a felony, with the severity of punishment dependent on the brutality of the act. For defense lawyers and public defenders, it's a misdemeanor.
"This bill is designed … to give defense attorneys the same protections in a courtroom that the judge and the prosecutors have. It's designed to even the playing field," said Walton Beach Republican Rep. Patt Maney, who sponsored the bill's original House version (HB 71) with Republican Rep. Bobby Payne of Palatka.
"It's a simple bill," he said. "But when people go to a courthouse, they ought to feel safe. And it ought to be safe."
The measure's inspiration was a vicious assault in November on Gainesville lawyer Eric Atria, whose client, a career criminal named Obadiah Dillard, sucker punched him during the trial to have the case thrown out.
In a phone call from jail afterward, Dillard gleefully recounted his crime and downplayed the potential consequence. He reasoned the attack amounted to simple battery, a first-degree misdemeanor. And it would have been, except that he cracked Atria's skull, gave him a concussion and broke a tooth — enough damage to result in Dillard being charged with a second-degree felony.
A similar episode occurred in 2019 when Broward County Assistant Public Defender Julie Chase was sent to the hospital after a prisoner punched her from behind during a bond court hearing. Fortunately, she sustained no serious injuries.
The assailant, in that case, was William Green, a man with a known history of mental illness who was neither properly medicated nor restrained during the proceeding.
It was that incident and not the one involving Atria that the bill's sole opponent in either chamber, Plantation Democratic Rep. Michael Gottlieb, said was the reason for voting no on the bill twice during the Committee process.
Gottlieb, a criminal defense attorney in private life, said he was "torn on the bill" and argued it might not be "the right fix." He changed his tune Thursday night.
"This was a really hard pill for me the first couple of times I heard it. A majority of the people I work with have severe mental illness, and if they do hit their criminal defense attorney, it's not done out of malice," he said.
"However, the punch that Eric Atria sustained in court was done 100% out of malice. The offender indicated that he did not want to go to trial. He did not want to go to prison. He has been able to delay the system for two years. They cannot even get anybody to represent him because the punch was so violent.
"I urge you, if you're voting up on the bill, (to) watch the video. It's really horrible."
The video appalled Maney, a lawyer, when he first saw it too. HB 71 was the first bill he filed for the 2023 Legislative Session on Dec. 21, one month to the day of the attack on Atria.
Fleming Island Republican Sen. Jennifer Bradley filed SB 384 a month later.
"It provides for a safe space for the people's business to be conducted," Maney said during the bill's first committee stop in February. "You don't get a get-out-of-jail-free card by beating up your own lawyer."