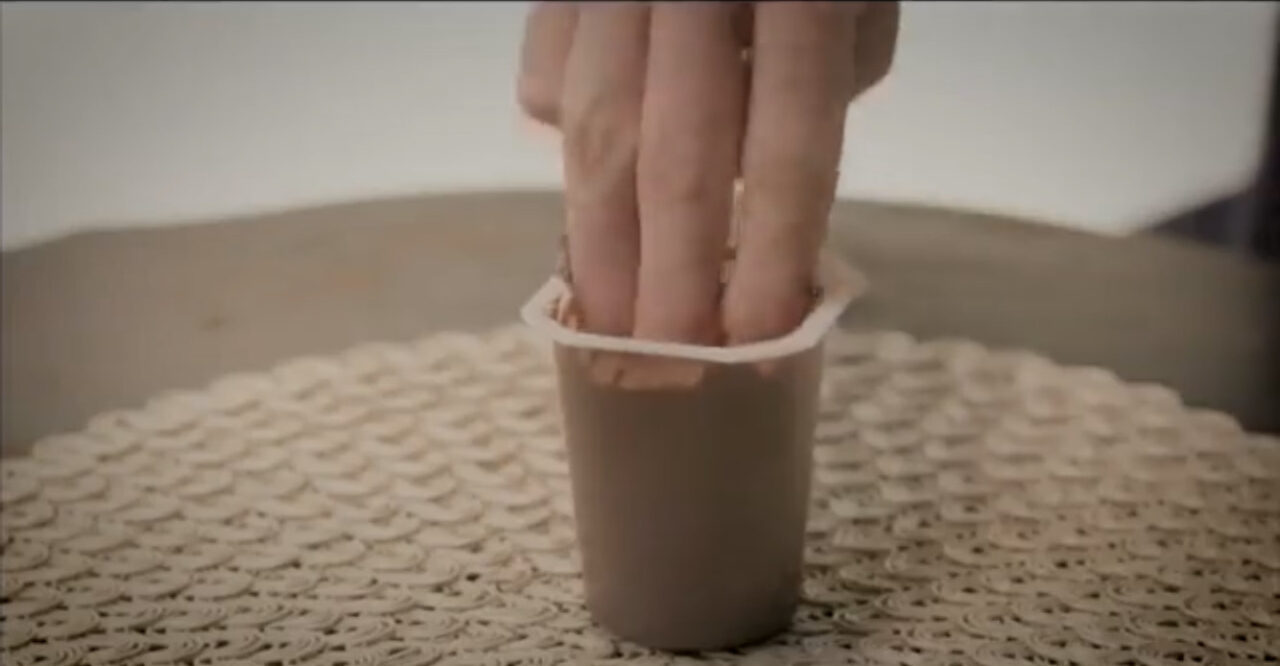 The MAGA Inc. ad focuses on the Florida Governor's alleged eating habits.
A new ad from a Donald Trump super PAC puts Ron DeSantis in a sticky situation.
The 30-second "Pudding Fingers" from MAGA Inc. is based on a report about the Florida Governor's alleged eating habits.
It begins with a shot of a White man in a suit sitting down at a table for one going three fingers deep into plastic tub of chocolate goo.
This is a reference to an article in The Telegraph from March, in which unnamed "observers" report the Governor eating pudding with his fingers.
That anecdote has been reported elsewhere, with Vanity Fair saying the image will "haunt your dreams" and New York Magazine predicting the anonymous allegation will end the Governor's presidential run before it even begins.
DeSantis denied the allegation in an interview with Piers Morgan, saying he doesn't "remember ever doing that," wondering if it was from "anonymous sources," before saying he may have done that as a kid and then leaning into the controversy.
"There's a lot of people when they go at you, sometimes they have really good ammunition. You're a crook. You did this … you did that. For me, you're talking about pudding. Is that really the best you've got? Bring it on," DeSantis said.
The Trump PAC indeed brought it on, with a spot contending the Governor has a habit of "sticking his fingers where they don't belong, and we're not just talking about pudding."
The ad charges that DeSantis is putting his "pudding fingers" into "senior entitlements, like cutting Medicare, slashing Social Security, and even raising the retirement age."
DeSantis has recanted his pro-cut position, which he held when he was in Congress. But that hasn't stopped former President Trump from repeatedly maintaining the Florida Governor would slash senior entitlements if elected President.
Pudding Fingers pic.twitter.com/PRCVAZlkw9

— MAGA War Room (@MAGAIncWarRoom) April 14, 2023