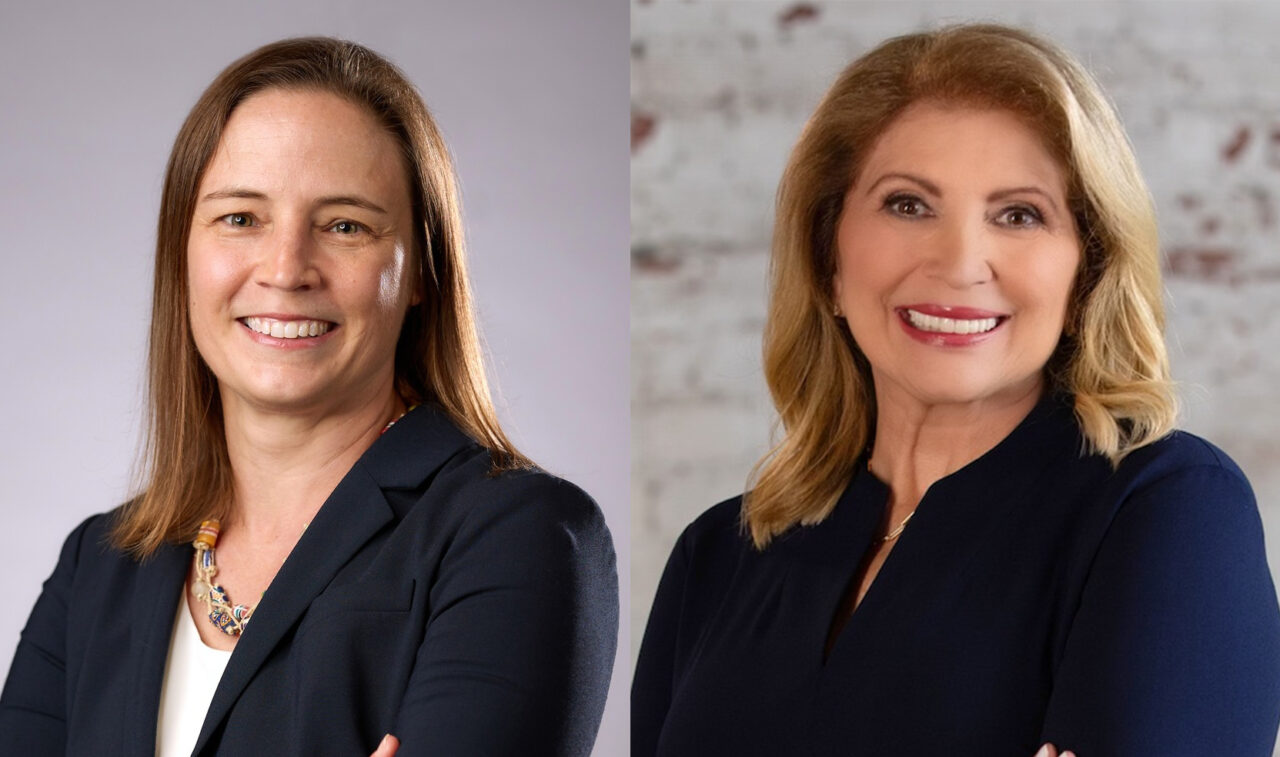 Hurtak has ties to socialist groups and activists, yet conservatives are backing her anyway.
Politics can sometimes make strange bedfellows. Such is the case in the most contentious Tampa City Council race this election cycle between incumbent Lynn Hurtak and former Sen. Janet Cruz.
Both are registered Democrats, though the race is technically nonpartisan. However, Hurtak is widely regarded as the more progressive choice, while Cruz is seen as the more centrist option.
Despite that, a group of Tampa Bay area "conservatives" are throwing their weight not so much behind Hurtak, but in opposition to Cruz.
The Front Line Patriots Fund bankrolled a more than minute-long digital advertisement blasting Cruz.
The ad, shot in ominous gray scale, begins with a series of insults hurled at either Cruz or Tampa Mayor Jane Castor — perhaps both.
"Corruption."
"No bid contracts."
"Nepotism."
"Abusing taxpayer money."
"Now the Mayor is trying to get her mother-in-law elected to the City Council," a female narrator continues, before launching into "the story of how we got here."
The ad continues through a timeline spanning about 12 years, from former Mayor Bob Buckhorn's election to the present.
The recounting is filled with allegations related to collaborations between friends and family and schemes to usher in "toilet to tap," the name given to Tampa's PURE (Purify Usable Resources for the Environment) proposal that would study options to recycle up to 50 million gallons per day of reclaimed water, rather than discharging it into Hillsborough Bay.
The allegations relate to Cruz's daughter, Ana Cruz, a lobbyist for Ballard Partners, and the ad invokes Buckhorn. Ana Cruz is Castor's longtime partner.
"First, there was a lobbyist, Ana Cruz, who helped her friend Bob Buckhorn become Mayor. Then the Mayor helped the lobbyist get contracts for her clients. Then the lobbyist started dating the Police Chief, Jane Castor, and used her mother in the state Senate to support her clients, including toilet-to-tap benefactors. Then the lobbyist's mother, Janet Cruz, championed the toilet-to-tap legislation twice," the ad continues, sarcastically noting that there is "definitely nothing to see here."
"Then the former Mayor Bob Buckhorn became a lobbyist and the Police Chief, Jane Castor, became Mayor and the lobbyist, Ana Cruz, became the First Lady of Tampa," the ad goes on.
"When the mother of the lobbyist lost re-election, they couldn't just give up the plans for toilet to tap, so now she's running for Tampa City Council and her campaign is run by the same Tampa family expecting you not to ask questions."
The ad argues "one Tampa family shouldn't control billions of dollars over the next four years."
It closes by asking voters to "send Janet Cruz back into retirement."
Front Line Patriots Fund is chaired by Kimberly Davis, a conservative consultant who also serves as the vice president of public relations for Community Patriots, another conservative group.
Anibal Cabrera is the Front Line Patriots treasurer and Jeff Hawks is its registered agent, according to Florida Division of Elections records. Hawks is the founder and chairman for Community Patriots, on which he also chairs the "Mayor Accountability Committee." Davis chairs the group's campaign committee. Community Patriots lists the Tampa Bay Young Republicans as a member of its "patriot coalition."
If the group's support for Hurtak seems strange, it is. Hurtak previously supported the Defund the Police movement, though has since walked that back in support instead for community policing models. The Police Benevolent Association backed Cruz over Hurtak, a slight that came after social media posts surfaced from 2020 and 2021 of Hurtak supporting the defund movement.
Hurtak is also a staunch supporter of reproductive rights, a topic on which she no doubt differs from newfound conservative allies. Hurtak lobbied the City Council for a resolution stating women seeking abortion care or doctors providing it would not be subject to arrest. And Hurtak continues to push for an ordinance blocking the use of taxpayer funds to enforce laws banning abortion.
Further, Hurtak worked with the Democratic Socialists of America on the abortion resolution and has support from Angel D'Angelo, an activist with the Restorative Justice Coalition, which supports defunding the police.
In a Facebook comment noting the irony of a Republican group backing a far-left candidate, some flocked to Hurtak's defense.
"Lynn is a much better choice for the people of Tampa. At least Lynn wouldn't be a rubber stamp to the dictator Mayor," wrote David Scharf, who according to his profile supported Bernie Sanders in the 2016 Presidential Election.
Stephanie Poynor, who according to Creative Loafing was one of several names written in on the March ballot for Mayor and a frequent Castor critic, also chimed in to defend Hurtak, particularly on her vote for rent stabilization, arguing it's not socialism, but rather a "democratic idea."
As of the end of March, Front Line Patriots Fund was broke, having logged more than $3,000 in expenditures, but less than $2,500 in contributions. Finance reports for April are not yet available, but the committee hasn't had any fundraising or spending activity posted since last May when it shelled out $250 on a "sponsorship" with Falkenburg Productions. Its last contribution was a year ago with just $25 contributions in March and April and $1,425 in February.
That means where the funding for this ad came from will likely become apparent after April reports are filed, which will also be after the election — on April 25 — is over.