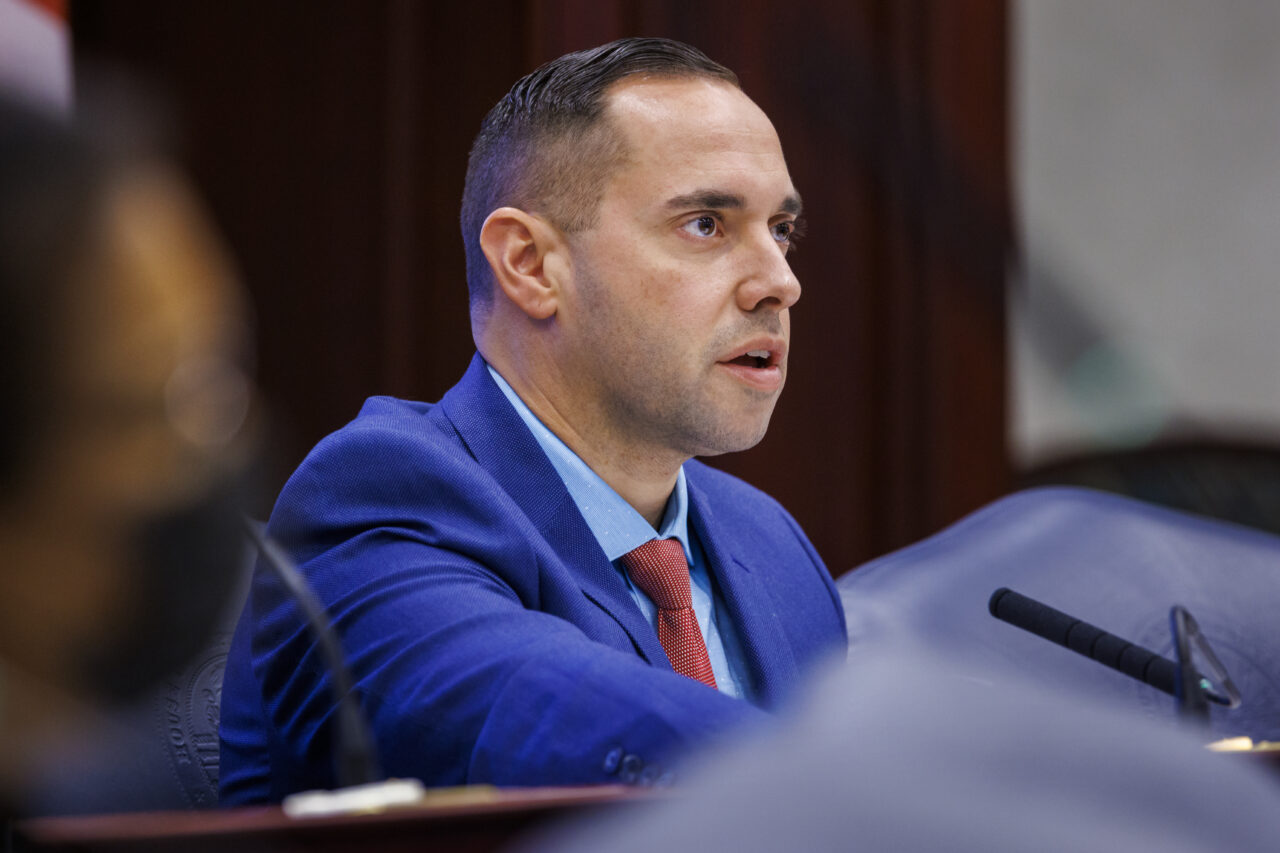 Proponents say the bill will help prevent another Surfside tragedy. Critics argue it destroy countless historically relevant sites.
A Senate measure giving private developers an expedited path to demolish and replace coastal buildings in storm-prone areas is on its way to a floor vote, two days after its House counterpart cleared its final committee.
The Senate Rules Committee voted unanimously for SB 1346, which would bar local governments from penalizing property owners and builders for razing and building over certain beach-proximate structures.
The building would either have to be:
— Located within a half-mile of the coastline, inside designated Federal Emergency Management Agency (FEMA) flood zones and not conforming with requirements for new construction issued by the National Flood Insurance Program.
— Determined to be unsafe by a local building official.
— Ordered to be demolished by the local government that has jurisdiction over the property.
Titled the "Resiliency and Safe Structures Act," SB 1346 and its House analog (HB 1317) by North Fort Myers Republican Rep. Spencer Roach do not apply to single-family homes or sites listed on the National Register of Historic Places.
After tearing the building down, developers would be authorized to build a new structure on the site at the maximum height and density for which the area is zoned. Local governments would otherwise have little say in what the building looks like, including whether it's a replication of the original structure.
The bill had been quietly advancing this year amid a wave of attention-grabbing culture war measures until last week.
That's when Miami Beach Commissioner Alex Fernandez made public a letter he'd written to the bill's sponsor, Miami Springs Republican Sen. Bryan Ávila, warning  it could lead to unrestrained redevelopment.
In Miami Beach specifically, a city that is only a mile wide, Fernandez said it could help erase thousands of historically relevant buildings, including those along Miami Beach's famous Ocean Drive and in its Art Deco Historic District, among many others.
Ávila tried to allay those concerns Wednesday, describing his bill as "narrowly crafted" and specifically targeting structures that are either deemed dangerous by a government official or at risk of future failure because they don't comport with modern resilient building standards.
He balked at the suggestion that the bill would substantially impact the true historic sites in Miami Beach and other areas, arguing that many of the buildings the city's historic preservation board identified for protection aren't historically relevant as much as they're just old.
"We're talking about — figures I've seen are around 2,600 structures. That's a massive discrepancy between seven structures that are nationally recognized," he said. "My house was built in 1950, (so) it's older than the Fontainebleau. Should my house be historic?"
Ávila doubled down on that assertion later when asking the committee to reject an amendment by Miami Gardens Democratic Sen. Shevrin Jones that would have protected all properties identified by the Miami Beach preservation board.
"Not everything can be historic," he said. "If everything is deemed historic, then you devalue what is really historic."
Following debate over the bill, Jones said he would support it in committee but would keep trying to add more exceptions.
With South Florida's real estate development boom well into its second decade, Miami Beach is among the most attractive places for real estate investors to make a profit. But it's hardly the only coastal city that would be heavily impacted by Ávila's bill, said Daniel Ciraldo, the longtime executive director of the Miami Design Preservation League.
Ciraldo, who has been fighting redevelopment in Miami and its neighboring cities for more than a decade, rattled off a slew of other communities at risk of broad alteration, including St. Augustine, Cedar Key, Fernandina Beach, Pensacola, Fort Myers and Dunedin.
Those cities and many others across Florida may not have the wherewithal to speak out against the legislation that Miami does, he said, but they all almost assuredly hold similar positions on the matter.
"We're very good at paying attention, but please also think about your constituents in smaller, coastal zones that would have a lot of unintended consequences and could have their insurance rates go up and property values go down," he said. "When you read the bill, there are some serious implications."
He also pointed out that while much of Miami Beach is in a FEMA-designated flood zone, the agency works with local governments, including Miami Beach, on shoring up properties so they are less vulnerable to flooding and other weather impacts.
"FEMA offers great options for resiliency for historic buildings. As an example, hotels that are commercial can dry flood-proof their lobbies, and these buildings are well above sea level," he said. "We want to be resilient, but … it's all about a balance, and it should be the local governments that continue working with you all to address that. But these sorts of bills are so fast, it's very hard to wrap our heads around it.
Representatives from the Florida League of Cities and Miami-Dade County also signaled opposition to the bill.
Stacy Kilroy, chief innovation officer of BusinessFlare and a former Miami Beach senior capital planner and public works analyst, again spoke in its favor. More than anything else, she said, the bill is about safety — something she says Miami Beach officials have eschewed in the past, sometimes resulting in their arrest.
She said the 40-year recertification process for buildings are often faulty because they depend on inaccurate blueprints showing safety-related structural features that didn't make it into the final product.
"Certifications depend on microfiche plans that are not accurate, and I have proven that over and over again with FEMA by opening up buildings and showing them critical infrastructure that after having been shaken for many years is eroded and (buildings without) structural beams (that the) drawings said they (had)," she said.
"It's time for a reasonable balance, where preservation takes its rightful place as one economic driver, (because) people are more important than structures."
The bill comes nearly two years after the collapse of Champlain Towers South, a 12-story condominium in the coastal town of Surfside that crumbled June 24, 2021, killing 98 people and igniting debate over building safety reform.
In June 2022, Florida lawmakers passed a law raising inspection and upkeep requirements, with added rules for buildings within three miles of the coast. Just two months earlier, the neighboring city of North Miami Beach evacuated residents from a five-story apartment building after officials deemed it "structurally unsound" during its 50-year recertification process.