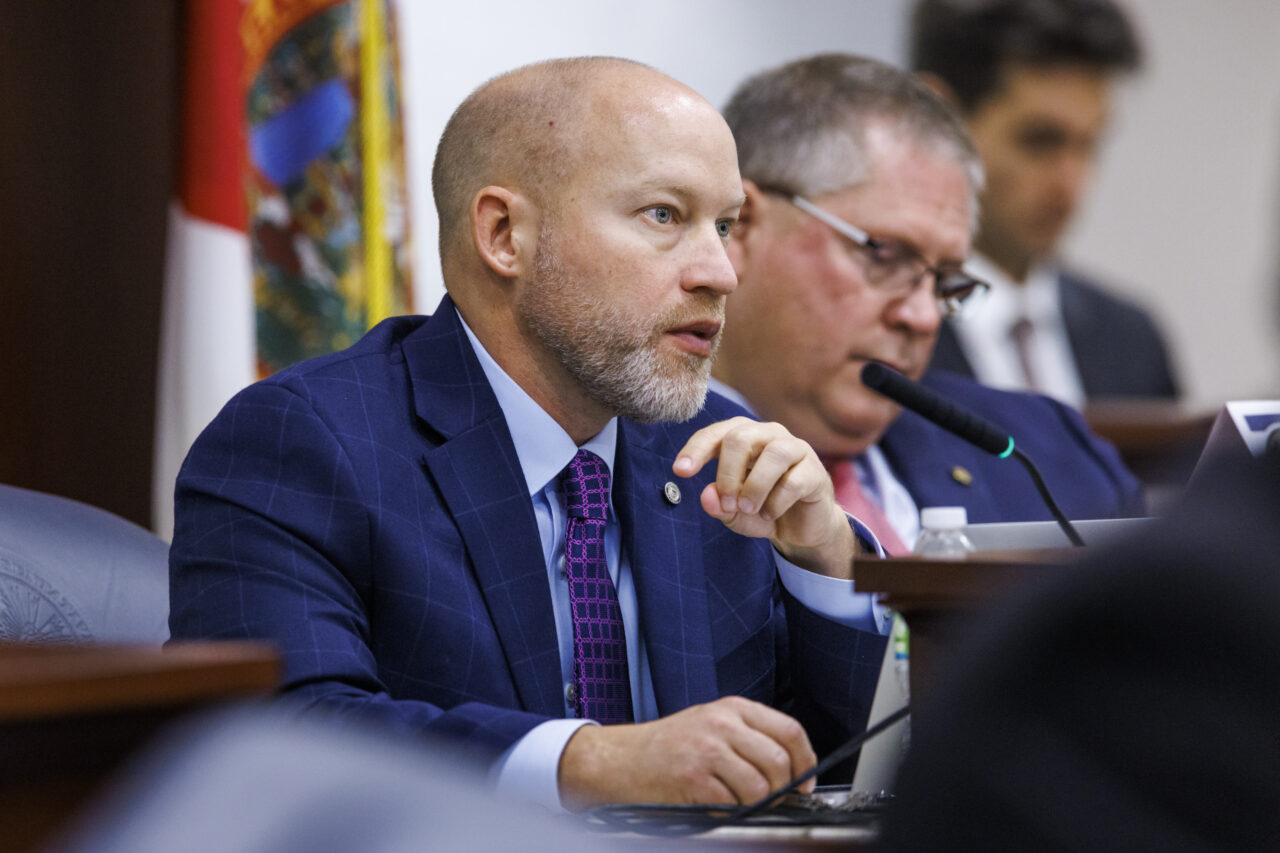 Proponents argue it improves safety and insurability. Critics complain it will kill local governments' ability to regulate incompatible construction.
Legislation that would give private developers a fast track to demolishing and replacing coastal buildings in storm-prone areas is headed to the House floor.
The House Commerce Committee voted almost unanimously to advance an amended version measure (HB 1317).
Those changes weren't enough to quell the concerns of officials who worried the bill's language would invite unrestrained redevelopment, replace historic sites and irreversibly change the character of communities.
That's far from the bill's intent, according to North Fort Myers Republican Rep. Spencer Roach, who amended its language and welcomed a "friendly" amendment from Tallahassee Democratic Rep. Allison Tant to reduce the likelihood of unintended consequences.
"The intent of this bill is not to allow a skyscraper in (the) Miami Beach Art Deco District or in St. Augustine or Palm Beach," he said.
"The intent of this bill is to ensure that structures that are damaged and destroyed by storms like Hurricane Ian can be rebuilt in a way that makes them insurable, because if you're forced into rebuilding the same exact structure … you're doing two things, both of which are bad: You're rendering a building uninsurable and you're virtually ensuring that the next storm that comes through will knock that building down again, and then the owner or in many cases the taxpayers are on the hook for subsidizing or rebuilding the structure."
HB 1317 and its analog in the Senate (SB 1346) by Miami Springs Republican Sen. Bryan Ávila, which has one more committee stop before reaching the floor, are dubbed the "Resiliency and Safe Structure Act."
The measure would allow developers to raze and build over structures in high-hazard coastal areas, including locally recognized historic sites, with little interference from local governments.
The buildings would either have to be:
— Located within a half-mile of the coastline, inside designated FEMA flood zones and nonconforming with requirements for new construction issued by the National Flood Insurance Program.
— Determined to be unsafe by a local building official.
— Ordered to be demolished by the local government that has jurisdiction over the property.
After tearing the building down, developers would automatically be authorized to build a new structure on the site at the maximum height and density for which the area is zoned. Local governments would otherwise have little to no say in what the building looks like, including whether it's a replication of the original structure.
While those provisions may work in some areas, they'd allow for roughly half of Miami Beach to be replaced, said Miami Beach Commissioner Alex Fernandez, who last week penned a letter to Ávila asking for "reasonable language" to be added to the bill.
Miami Beach's "iconic skyline" and "architecturally significant" properties are among its biggest draws, Fernandez said, and allowing developers to circumvent local oversight could have dire effects.
He added that some buildings tagged as "unsafe" aren't necessarily dangerous. It's sometimes just a practice the city uses to bring buildings into compliance.
"Sometimes they get tagged as unsafe for something as simple as losing siding, and now a property owner could apply for demolition and a historic property could be lost," he said.
Jess McCarty, an Assistant Miami-Dade County Attorney who lobbies lawmakers in Tallahassee on behalf of the country, signaled opposition to the bill. So did the Florida Trust for Historic Preservation and the town of Palm Beach.
Nancy Sikes-Kline, the Mayor of St. Augustine, America's oldest city, said the bill's language, while improved, is "still not satisfactory to protect the city's ability to prevent demolition of our historic structure."
"It would take away our ability to regulate incompatible construction," she said before asking for the city to be entirely carved out of the measure.
Roach committed to further amending his bill to address Sikes-Kline's concerns "while still ensuring that the intent of the bill is met."
Representatives from Americans for Prosperity appeared in support of the bill. So did Stacy Kilroy, chief innovation officer of BusinessFlare, a North Miami-based consulting firm focused on economic development.
Kilroy, who spent years in the public sector, including half a decade as a senior capital planner and public works analyst for Miami Beach, said opposition to the measure intrudes on property owner rights.
She also balked at the suggestion that Miami Beach's architecture attracts tourists or contributes to the local economy.
"There is only anecdotal evidence regarding the historic character in Miami's barrier islands being an economic driver. There is not any conclusive or deductive economic analysis that supports that point of view," she said. "I want to tell you it is conclusively the beach that is the economic engine on all Florida coasts."
She went on to say Miami Beach has "no historic character at all," was built on "structural racism" and includes parts, such as South Beach, that were constructed as "a planned ghetto."
"They are all the worst of Florida," she said.
North Miami Democratic Rep. Dotie Joseph, the only "no" vote on the bill, asked what, if anything, the measure does to protect the historically relevant structures in coastal areas, including thousands of buildings not on the national register that Fernandez said are in jeopardy.
Roach downplayed the potential negative impact.
"I do not think this bill is going to allow for the kind of structures to be built that he's concerned about," he said. "I've gone on record in every committee. I don't want to be the guy that goes down in history as putting up a skyscraper in Miami's Art Deco District or St. Augustine, (so) if there's additional language we can use to make that even clearer, I'm willing to look at it."
He also said complaints that local governments would be cut out of the process are overblown.
"I will remind the local governments that of (the) three areas where the bill applies, the local governments are absolutely in control of two of them," he said. "One is federal. It's (Federal Emergency Management Agency) standards. We have nothing to do with that."
The bill comes nearly two years after the collapse of Champlain Towers South, a 12-story condominium in the coastal town of Surfside that crumbled June 24, 2021, killing 98 people and igniting debate over building safety reform.
In June 2022, Florida lawmakers passed a law raising inspection and upkeep requirements, with added strictures for structures within three miles of the coast. Just two months earlier, the neighboring city of North Miami Beach evacuated residents from a five-story apartment building after officials deemed it "structurally unsound" during its 50-year recertification process.