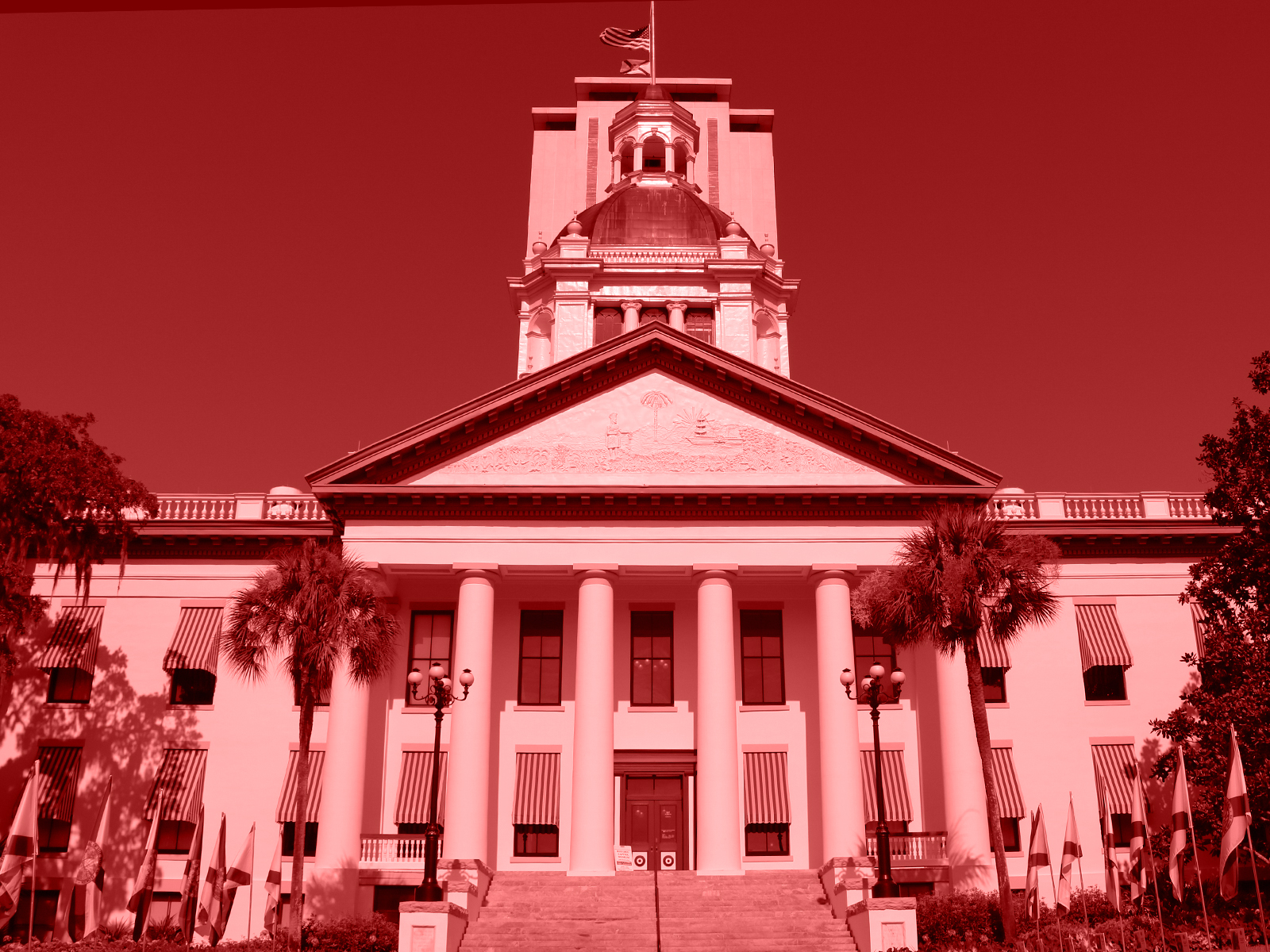 What's inside? All things Session.
Sixty Days — A prime-time look at the 2023 Legislative Regular Session:
The Last 24
Florida lawmakers are moving soon to file legislation to try and wrestle power back from Disney over land agreement deals and to make Monorails and Disney World theme park rides subject to state safety inspections, Gov. Ron DeSantis said. DeSantis accused Disney of orchestrating a special deal and circumventing the state when the company and its old governing Board approved long-term land agreement deals in the weeks before the state seized control of the Board. The Governor said the new Board is considering several options to dig back at Disney, including the possibility of building a prison on theme park property. "I just think that the possibilities are endless," he said. Here's your nightly rundown.
Tax cuts: The Senate released its tax cut proposal (SB 7062), a grab-bag of revenue reductions aimed mostly at consumer goods that largely aligns with DeSantis' proposal.
Buyer's remorse: The House has amended a bill (HB 973) to give car buyers who have a change of heart more time to return their purchases to apply only to used cars.
Loan extension: A bill (HB 7057) extending the Local Government Emergency Bridge Loan Program through 2028 is advancing in the House.
Revamp: Changes were promised to the hemp bill (HB 1475) in the House, and the bill sponsor delivered.
Rejected: Democratic legislation (HB 1183/SB 1530) filed in the Senate and House to potentially raise pay for members was a non-starter this year.
Narrowing down: A House committee narrowed the specification on nutrient reduction in an environmental package (HB 1379) that generally takes aim at the state's septic tanks.
Radio road: A proposal (SB 982) to honor Rush Limbaugh with a highway designation died without a committee hearing in the supermajority Republican Senate this year.
Citizen's arrest: Legislation (SB 812, HB 25) that would ban most legal allowances for the millennia-old practice of citizen's arrests in Florida is likely dead.
Harsher: Another year has come and gone, with a cannabis legalization bill (SB 1576) dead on the vine in the Legislature.
Quote of the Day
"I've always been proud to live in Florida and I've never met another Floridian who isn't proud to live in the Sunshine State. We have great weather, low taxes, and pride in our state and our country and its history."
—U.S. Sen. Rick Scott, on DeSantis' claim that Florida pride is a novel concept.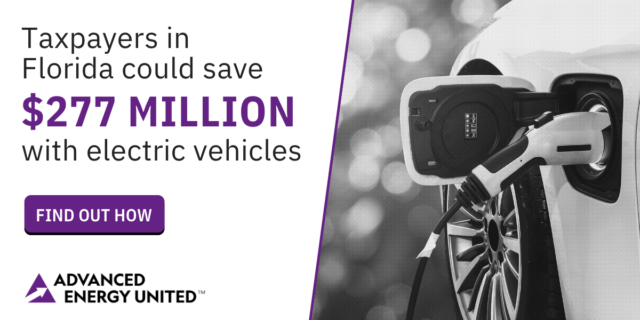 Bill Day's Latest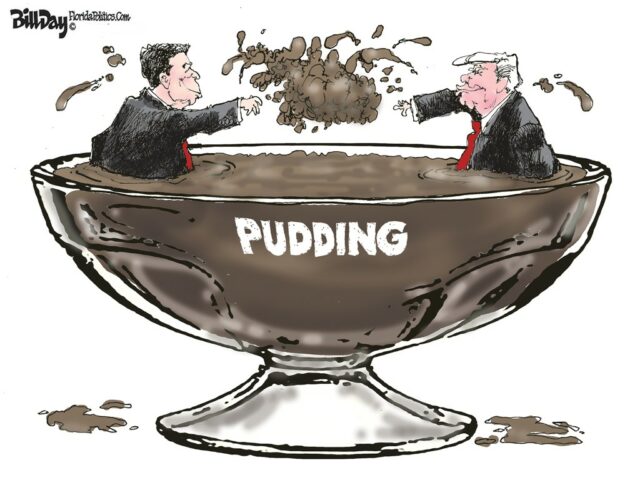 3 Questions
DeSantis went to Orlando on Monday to announce his plans to have Florida lawmakers this Session file legislation that would make Monorails and Disney World theme park rides subject to state safety inspections. It is the latest move in the DeSantis v. Disney saga. State Rep. Anna Eskamani shared some of her thoughts on DeSantis' latest proposal while at a news conference in Tallahassee. Below is an abridged version of the news conference with the Orlando Democrat.
Q: Have you had the opportunity to go over what Gov. Ron DeSantis just said? What are your thoughts and reactions?
Eskamani: Yes, I have. Gov. Ron DeSantis is clearly conducting a witch hunt after Walt Disney World because they made him "big mad" when they defended LGBTQ-plus kids. The policies that DeSantis are proposing are punitive in nature and targeting one specific corporation for expressing their First Amendment rights. I find it disingenuous. I find it anti-consumer. And he is also not closing corporate tax loopholes, which would be the easiest thing to do to hold every corporation  accountable versus a desire to just target one company because they objected to one of your policy positions.
Q: The Governor has described this as him carrying out the will of the people. Is that something you would agree with?
Eskamani: Absolutely not. As someone who lives in Orlando and represents Orange County, the people want us to focus on the rising costs of property insurance. People want us to focus on issues of flooding in South Florida and throughout the state. People want this drama to come to an end. We are asking Gov. Ron DeSantis to let it go and move on and focus on solving real problems instead of just stretching out this drama for the Republican base across the country.
Q: What are your biggest concerns this legislative session?
Eskamani: I would be concerned about policy that specifically targets one corporation versus the entire system. And I know (Agriculture Commissioner) Wilton Simpson was at this news conference and he talked about the inspections of theme parks and amusement rides. Let's be clear: FDACS should inspect every single theme park regardless of the size of the company. We have in Florida law today a policy where — if a company has more than 1,000 employees and their own inspectors — they self-regulate. That is wrong. Every single company should be inspected by FDACS. What Gov. Ron DeSantis is doing is to specifically carve out one company because they made him mad. The only other government I can think of that is this obsessed with going after private enterprise are communist governments. And so, if Gov. Ron DeSantis believes in the "Free State of Florida" to let businesses operate freely, treat every business the same, stop targeting one company because it made you mad.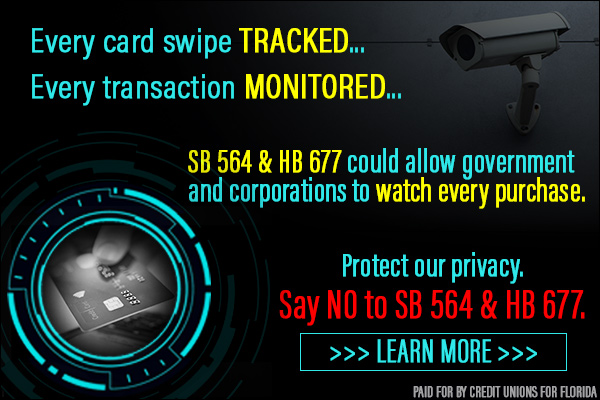 Lobby Up
The hemp industry has seen explosive growth in the four years since the Legislature passed a law legalizing its cultivation and sale.
But growers, retailers and extractors say the young industry is fragile and could face serious negative impacts — or outright eradication — if the state pursues new regulations on selling or producing hemp products.
The industry at large has raised the alarm about legislation (HB 1475/SB 1676) that would reclassify hemp extract as "a food that requires time and temperature control for safety and integrity of product" and impose several other regulations on the industry.
While the original bills would have been "devastating" according to hemp advocates, lawmakers appear to be leaning toward a softer approach, with the House bill undergoing a rewrite as it cleared its final committee stop on Monday.
The strike-all amendment substantially upped the allowable THC content in hemp products and deleted a proposed definition and prohibition of "synthetic derived cannabinoid."
There are several groups with a stake in the bill and many hired lobbyists to fight back against the strictures proposed in the original version.
They include Palmetto-based CBD research and manufacturing company Sunflora, which has Slater Bayliss, Chris Chaney, Stephen Shiver and Sarah Busk Suskey of The Advocacy Partners on retainer; grower and manufacturer GETHempd, which has a lobbying deal with Ellyn Bogdanoff, Nicholas Matthews and Cody Rogers of Becker & Poliakoff; Loving Botanicals, which hired solo lobbyist Mark Anderson last week; and dietary supplement packaging company Premiere Manufacturing Products, which is represented by Al Balido of Anfield Consulting.
The opposition also includes the Florida Healthy Alternatives Association, which represents a consortium of hemp brands such as Mellow Fellow, Looper, Geeked, Moon Buzz and Torch.
FHAA has described the hemp proposals as "two of the most dangerous bills Florida has seen when it comes to the overregulation of healthy alternatives," and set up a website encouraging Floridians to contact bill sponsors Rep. Will Robinson and Sen. Colleen Burton to express how "devastating" the legislation would be to the hemp industry.
The Florida Health Alternatives Association is represented by David Ramba and Evan Power of Ramba Consulting Group.
Breakthrough Insights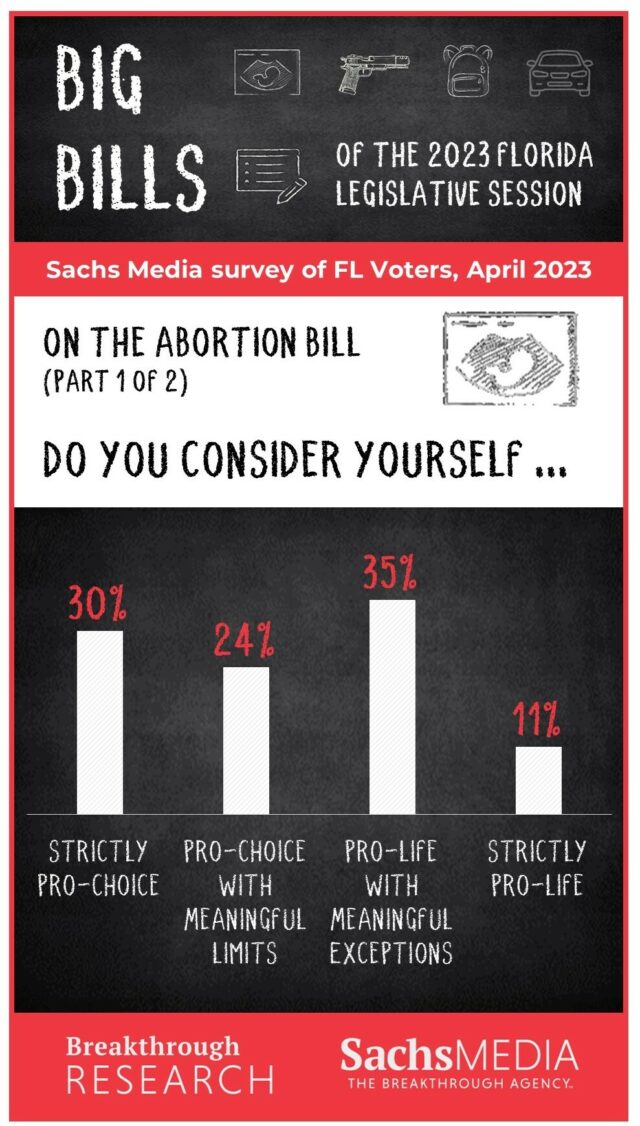 The Next 24
8:30 a.m. — The Senate Appropriations Committee on Health and Human Services will consider a bill (SB 1338) that would give local governments and the Florida Department of Health more tools to shut down illicit massage parlors, which can be hotbeds for human trafficking. Room 412, Knott Building.
8:30 a.m. — The Senate Appropriations Committee on Transportation Tourism and Economic Development will consider a bill (SB 838) that would require the Florida Department of Highway Safety and Motor Vehicles to contract with a nonprofit to administer a motorcycle safety and education program. Room 110, Senate Office Building.
10 a.m. — The House holds a floor Session. House chambers.
Noon — The Senate Appropriations Committee on Agriculture Environment and General Government will consider legislation (SB 714) that would give cities and counties more authority over vacation rental rules. Room 110, Senate Office Building.
Noon — The Senate Appropriations Committee on Criminal and Civil Justice will consider legislation (SB 1130) that would diversify the revenues of Florida's Clerk Offices. Room 37, Senate Office Building.
Noon — The Senate Appropriations Committee on Education will take up a bill (SB 1112) that would require all school districts in the state to set later start times by July 1, 2026. Room 412, Knott Building.
3 p.m. — Sen. Jason Brodeur and Rep. Lauren Melo will hold a news conference with the International Order of T. Roosevelt to discuss a proposed ballot amendment that would enshrine the right to fish and hunt in the state constitution. Old Capitol front steps.
4 p.m. — The Senate holds a floor Session. Senate chambers.
Also, the following committees will meet:
8:30 a.m. — The Senate Finance and Tax Committee meets. Room 37, Senate Office Building.
Full committee agendas, including bills to be considered, are available on the House and Senate websites.