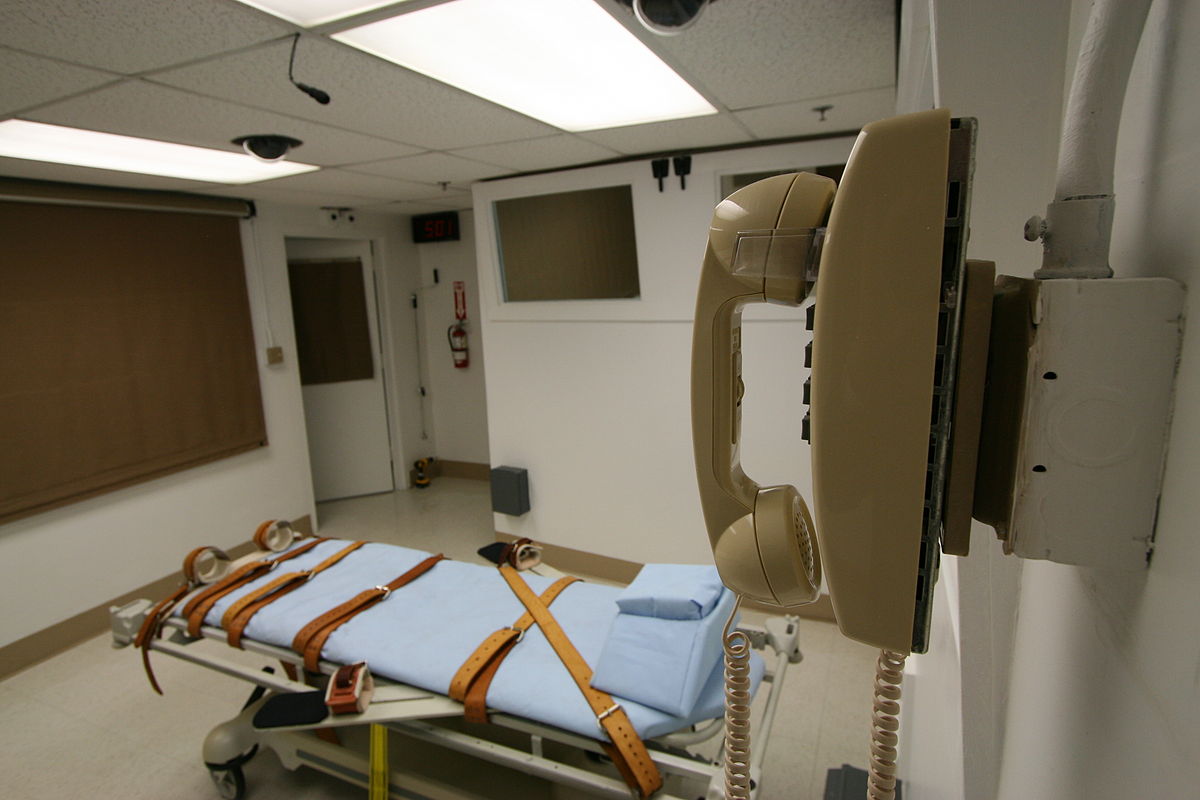 Eight jurors will be enough to execute in Florida soon.
Eight jurors will soon be enough to impose capital punishment in the state.
Gov. Ron DeSantis has signed SB 450, which would allow a two-thirds supermajority of jurors to impose capital punishment and make Florida the fourth state to not require unanimity for state-sponsored execution.
"Today, I signed legislation ensuring the victims of the most heinous crimes get justice. Once a defendant in a capital case is found guilty by a unanimous jury, one juror should not be able to veto a capital sentence," DeSantis tweeted.
The legislative sponsors offered statements along the same lines.
"The victims of the most evil crimes and their families deserve to see criminals punished to the full extent of the law," said Senator Blaise Ingoglia. "One rogue juror should not be the sole arbiter of justice. Thank you to the Parkland families, Governor DeSantis, and Representative Jacques for ensuring this doesn't happen again."
"Florida will no longer allow a small handful of activist jurors to derail the full administration of justice when individuals are found guilty beyond a reasonable doubt and meet the qualifications for the death penalty," said Rep. Berny Jacques.
The bill seeks to change precedent that compels unanimous verdicts for executions.
A 2020 Florida Supreme Court decision (State v. Poole) removed the requirement that a jury be unanimous when agreeing on a death sentence, pending a law describing under what circumstances the death penalty will be imposed.
The U.S. Supreme Court ruled in 2016's Hurst v. Florida that a simple majority would be insufficient to execute, but it's clear the supermajority may be considered a compromise by the Governor that could fly with a more conservative court.
Earlier this year, Gov. Ron DeSantis expressed interest in opening up executions to jury decisions that fell short of unanimity.
"Fine, have a supermajority. But you can't just say one person. So maybe eight out of 12 have to agree? Or something. But we can't be in a situation where one person can just derail this," DeSantis told the Florida Sheriff's Association (FSA) in January.
DeSantis said he wants a "supermajority" to constitute a sufficient vote count for execution. The pitch came in the wake of the Parkland killer not getting the death penalty because of what DeSantis called one person's "idiosyncratic" approach to the proceedings, though there ultimately were three votes not to execute the murderer.
The former student killed 17 people with an AR-15 on Valentine's Day 2018, at Marjory Stoneman Douglas High School, in one of the most infamous school shootings in American history.
"I do think there are people who get on these juries who never intend to administer capital punishment," DeSantis contended in January.
A number of Parkland parents offered quotes supporting the decision in the press release from the Governor's Office, but one anti-death penalty group warned of negative consequences.
"If one of the primary justifications for the death penalty is to provide solace and finality to victims, instituting this new unconstitutional statute almost certainly does the opposite," said Maria DeLiberato, Director of Floridians for Alternatives to the Death Penalty (FADP).
"This change is a return to Florida's prior scheme – which the United States Supreme Court has already found unconstitutional – and which required nearly 100 new penalty phase trials. Many of those are still pending. This new law will be immediately challenged, and there will be extensive litigation, plunging the system – and victims' families in particular – into decades of uncertainty and chaos."
Another bill challenging the concept of jury unanimity for execution is likely to be signed this year also. HB 1297, a bill from Rep. Jessica Baker, would allow for execution of rapists of children under the age of 12 without jury unanimity, has passed the House already.