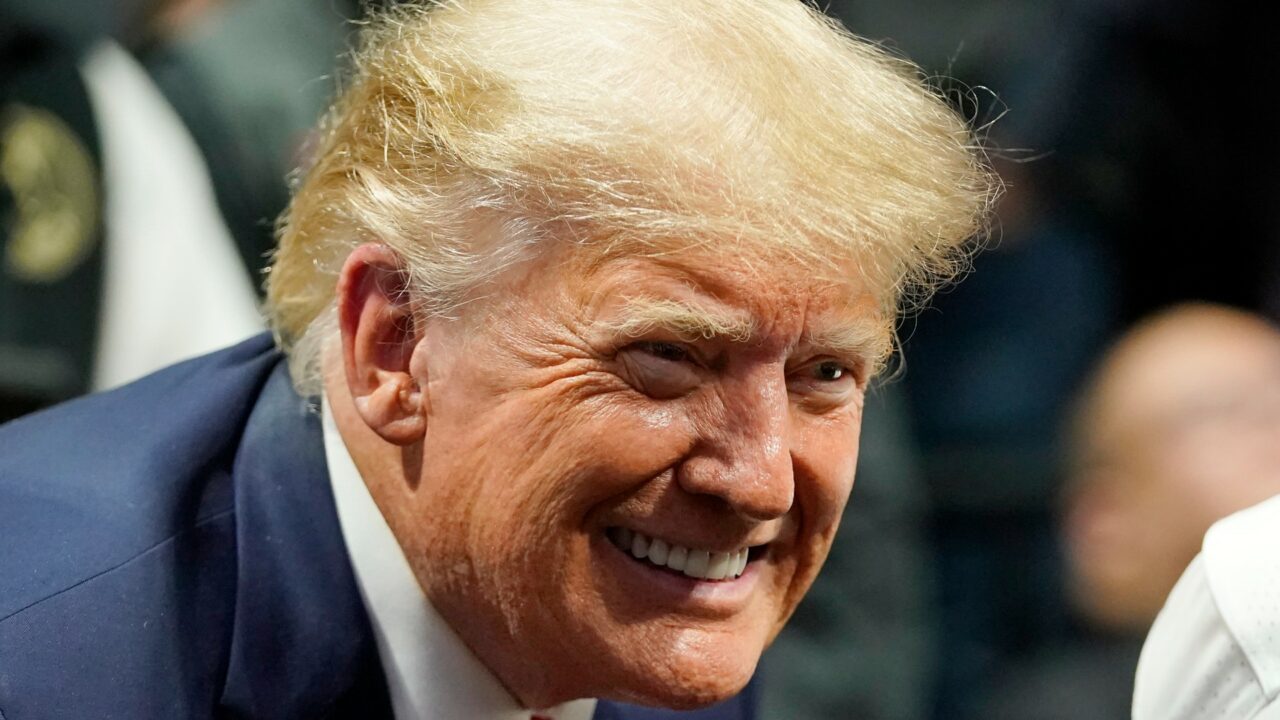 Without Trump, DeSantis would be a 'lawyer looking for business, if that.'
Donald Trump spent Friday night serving up slams to Florida's Governor in a county where 69% of people voted for Ron DeSantis just last year.
At the Lee County Lincoln Reagan Dinner in Fort Myers, dinner was served before the former President spoke, but it was clear that for Trump, DeSantis was the main course.
Trump noted he received "1.2 million more votes than your successful Governor's campaign."
Then he launched into a mockery of DeSantis begging for his endorsement, for the first time at a home state event.
"Sir. I'd love to have your support, sir. I'd love to have your support. I'm down at about 3%. I'd love to have your support."
Trump then quoted himself.
"All right, let's think about it."
"And it was like a rocket ship after I gave it. Otherwise right now you'd have a lawyer some place looking for business, if that," he concluded
Trump also spotlighted DeSantis' congressional votes for cuts to Social Security and Medicare.
"Unlike the Bushes and Ryan and the other RINOs, I will always protect Social Security and Medicare for our great seniors."
"I wonder who voted for hurting Social Security and I wonder who voted for hurting and partially dismantling Medicare. Who is it? I think there's somebody around that you know," Trump suggested.
The former President also mentioned some favorable surveys.
"The polls show clearly that the people are with us in this fight," Trump said, before spotlighting some of them.
Trump cited a poll from the Clarity Campaign, "where we're leading by 45 points."
"In last week's Morning Consult poll, I led the field by 33 points," Trump added, with DeSantis at 23% to Trump's 56%.
"The Harvard Harris Poll has me up 35 points, with Trump 55, with somebody else at 20, and heading south," Trump said, referring again to DeSantis.
Trump cited the Florida's Voice poll, an unscientific survey on Twitter that showed the former President up 80% to 16%. He also noted polling from Texas, South Carolina, Iowa and New Hampshire that showed leads of anywhere between 20 and 30 points.
Before all that, Trump noted his list of endorsements, now in double digits among the Florida delegation alone.
"There's a great feeling in this state and a great feeling in this country," Trump said, contending "thousands of people" were outside.