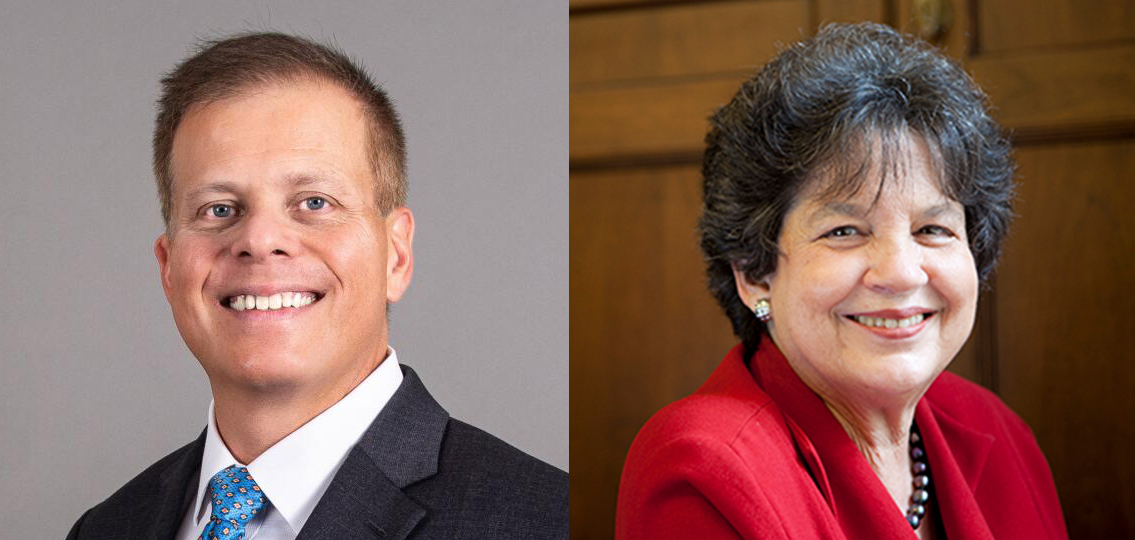 A Republican Primary field is emerging to challenge one of Palm Beach County's longest-serving politicians.
The Republican who garnered 45% of the vote against one of Palm Beach County's longest-serving politicians in the recent midterm congressional contest is taking on Democratic U.S. Rep. Lois Frankel again as she aims for her seventh term.
Businessman Dan Franzese says his performance in 2022 — an election that upset a few Palm Beach County Democrats — was the best of any Republican against Frankel in the previous five elections.
He's ready to go a second round against Frankel, putting $25,000 of his own money into the campaign over the last quarter.
"The career politicians in charge right now don't care about the concerns of ordinary Americans," Franzese said in a prepared statement.
Franzese and Deborah Adeimy are the only Republican candidates who have officially filed to challenge Frankel in the General Election 18 months from now for the right to represent Florida's 22nd Congressional District.
The Republican Primary in 2024 also promises to be a rematch. Adeimy came within 130 votes of winning the 2022 Republican Primary in 2022, garnering 34.3% of the vote in the five-way contest, compared to the 34.7% who voted for Franzese.
Results from the 2022 General Election show CD 22, which extends from Delray Beach to just north of West Palm Beach, did not perform as the Democratic stronghold it has been in previous elections, according to MCI Maps. Democratic gubernatorial nominee Charlie Crist topped Gov. Ron DeSantis by 3 percentage points in this district, which also includes the former President Donald Trump's winter home in Palm Beach.
Frankel, a champion of abortion rights and other Democratic causes, has been a fixture in Palm Beach County politics for decades. She was elected to the Florida House in 1986, serving as Democratic Leader there before she was elected Mayor of West Palm Beach in 2003. She first won election to Congress in 2012.
Franzese's website says he's "made billions" in "successful investments as a portfolio manager for one of the world's largest pension funds."
Federal Election Commission filings show he'll be fighting an uphill battle against Frankel in fundraising. She currently has $775,852 in cash on hand after raising $206,000 in the first quarter of the year that ended March 31.
Franzese's filing, meanwhile, shows $13,500 in cash on hand after raising a little less than $26,000 during the quarter that ended March 31. All but $945 came from a loan Franzese gave his campaign.