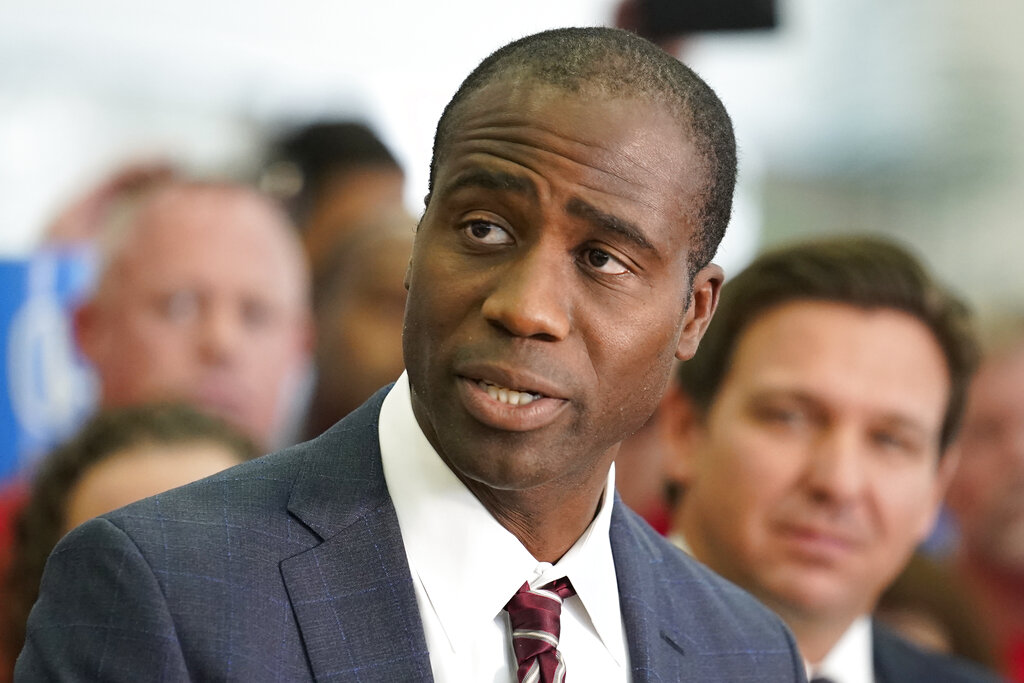 'For once, stand up and say this man is not qualified to be our top doctor.'
Florida Gov. Ron DeSantis' picks for his health and human services agencies cleared their final committee stop on Monday, with State Surgeon General Joseph Ladapo facing nearly an hour of intense back-and-forth questioning from skeptical Democrats.
The final vote was 6-3 to recommend Ladapo with all three Democrats on the Senate Ethics and Elections Committee voting in opposition.
Sen. Tina Polsky gave an impassioned plea to fellow legislators, asking them to vote against Ladapo. She contended his vaccine skepticism is not limited to COVID-19 vaccines and has contributed to growing resistance to all types of vaccines administered to children. She also cited a contentious study he helped author which suggested young men were at risk of heart complications if they received the COVID-19 vaccine. She said Ladapo was a "politician" and "contrarian" who did not take public health issues seriously.
She also mentioned her experience with Ladapo and two Department of Health staffers who refused to abide by her request to wear masks in her office after she told them she had a serious medical condition. Florida Politics first reported the incident, which included a back-and-forth exchange in which Ladapo offered to meet with the Senator outdoors, Polsky asked them to leave, which they agreed to do.
"For once, stand up and say this man is not qualified to be our top doctor," Polsky, a Democrat from Boca Raton, said to other senators who sit on the Senate Ethics and Elections Committee.
Republican senators defended Ladapo, with Melbourne Sen. Debbie Mayfield asserting that Ladapo is not "political" and Sen. Jonathan Martin, a Republican from Fort Myers, crediting him for resisting mask mandates.
"There are many people who have suffered tremendously because of arbitrary and frankly ridiculous rules that were put in place by what we call public health professionals all over the world," Martin said. "You don't deserve anything but our praise and thanks … You have 100% of my support."
The committee also voted to recommend confirmation for Agency for Health Care Administration Secretary Jason Weida, Agency for Persons with Disabilities Director Taylor Hatch, Department of Elder Affairs Secretary Michelle Branham and Department of Children and Families Secretary Shevaun Harris. The full Senate is expected to vote for confirmation before the Legislative Session ends.
During his brief testimony, Weida said he could not answer questions surrounding an ongoing lawsuit challenging an AHCA rule that prohibits Medicaid coverage for gender-affirming care based on a report it published because he was being deposed as part of the legal challenge.
That statement drew skepticism from Polsky who wound up being the lone no-vote against recommending Weida for confirmation.
"If we don't have all the information in front of us I don't how we can vote on a particular candidate," Polsky said during debate. "I think all of us would agree there is an attack on very vulnerable youth through various transgender legislation and rules by agencies."