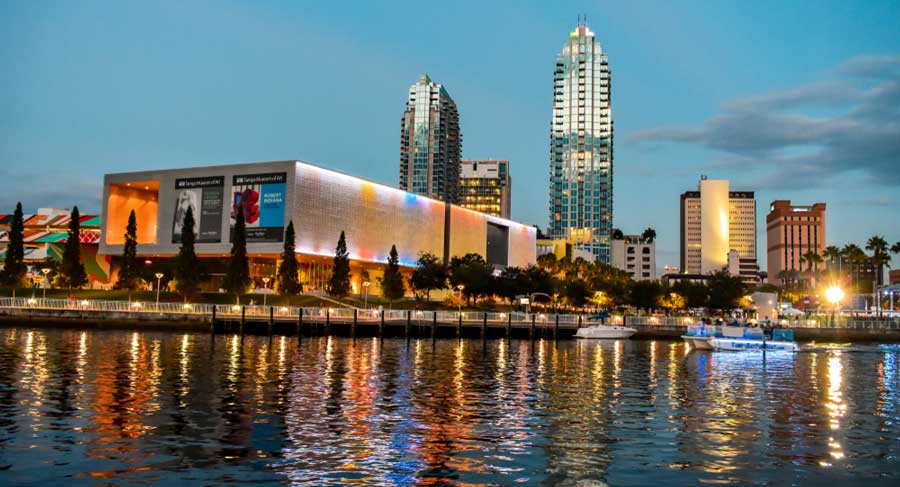 TMA hopes the state will foot 7% of the bill for a $71M revitalization and expansion project.
The House and Senate are both recommending $1 million for an ongoing project at the Tampa Museum of Art.
According to an appropriations request, the museum was seeking $5 million from the state to triple the impact of its education and outreach programs across Hillsborough County by 2025. It also aims to provide art therapy sessions to 10,500 people a year by the same date; the current annual throughput is 1,300.
State funding would cover about 7% of the initiative's overall cost — local government plans to chip in $14.5 million while the bulk of the tab, $52 million, would be fronted by donors, patrons and other non-governmental sources.
"In 2018, the Museum worked with outside experts to develop a major Master Plan to renovate and expand the Museum and integrate the new space within the development of City owned property," the appropriation request explains.
"The needs of the museum and the growing population were addressed and benchmarked against comparable State institutions. The project aligns with The City of Tampa's Imagine 2040 Tampa comprehensive plan."
TMA describes the expansion as a broad-based effort that would serve the elderly and infirm, the poor, the unhoused, at-risk youths and K-20 students.
"In all its forms, art has the power to inspire positivity and well-being in people's lives," reads a request sponsored by Rep. Lawrence McClure and Sen. Jay Collins, both of whom represent Hillsborough.
While the appropriations doc emphasizes outreach expansion, the full scope of the expansion includes significant capital outlay. The museum is planning a 51,000-square-foot addition with space for art and cooking classes, as well as walkability improvements to draw in more foot traffic from the nearby Tampa Riverwalk.
TMA's website outlining the expansion says it "will add a crystalline, four-story structure to the waterfront, significantly enhancing the visitor experience and expanding the Museum's education and event spaces."
While the House and Senate TED proposals are now in sync at the $1 million mark, the line item has not been "grayed out." It's possible that funding could move down to the $500,000 level, where it initially sat in the Senate budget bill, or there may be enough wiggle to bring the item closer to TMA's $5 million ask.
Budget conference subcommittees will meet throughout the week to resolve differences in each area. When remaining issues reach an impasse, they will be "bumped" to the full budget conference committee.
Lawmakers must reach an agreement on a final spending plan by May 2 to meet the 72-hour "cooling off" period required by the state constitution before they can vote on the budget to avoid pushing the Regular Session past its scheduled May 5 end date.