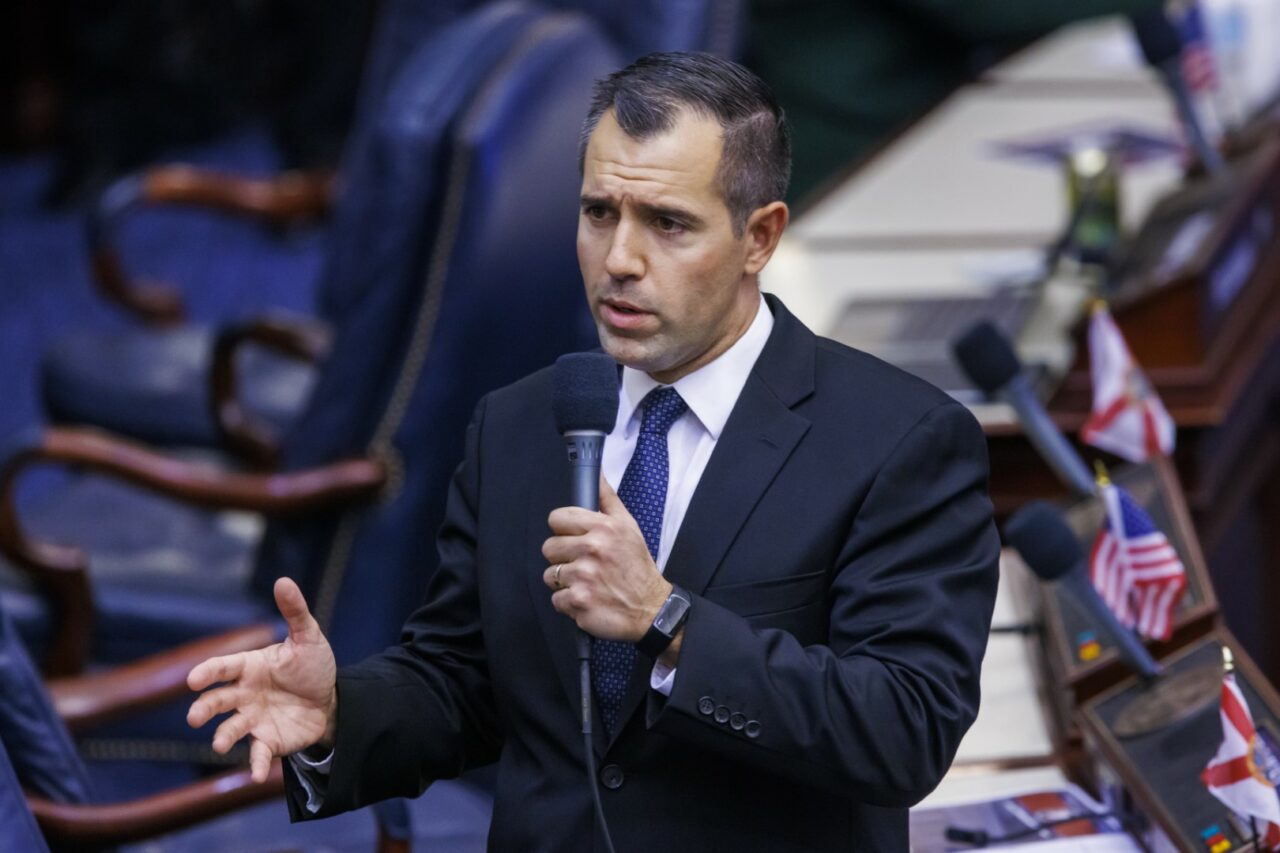 Miami-Dade hasn't had an elected Sheriff since 1966. That changes next year.
A bill aimed at ending any debate over the powers of Miami-Dade County's returning Sheriff cleared the House with little friction and even less discussion.
Only three Representatives — all Miami-Dade Democrats — voted against the measure (HB 1373), which would prohibit all counties in the state from duplicating the powers of constitutional officers, including Sheriffs.
The bill would also provide for legal action and the withholding of state funds in cases where that rule is violated.
While those provisions are technically broad, the bill's true target is hyper-specific: Miami-Dade, the only one of Florida's 67 counties without an elected Sheriff.
That unique characteristic is set to change next year, when Miami-Dade voters elect their first Sheriff in decades. They'll also choose elect people to the currently appointed roles of Tax Collector and Supervisor of Elections.
"(This legislation) insulate the county constitutional officers by ensuring accountability, the division of government responsibilities, and a checks and balances approach to county government," Miami-Dade Republican Rep. Juan Fernandez-Barquin, the bill's sponsor, said in a statement.
Miami-Dade voters eliminated the elected Sheriff job in the aftermath of a 1966 grand jury report that revealed the Dade County Sheriff's Office was rife with corruption. Among other things, the panel found the Sheriff's Office was protecting illegal gambling operations, taking bribes from brothels and extorting illegal abortion providers for protection.
Today county Mayor Daniella Levine Cava serves as the de facto Sheriff. She oversees a police force of some 4,700 employees, an annual budget of $815 million and an appointed Police Director, Alfredo "Freddy" Ramirez III, who answers directly to her.
Miami-Dade's unique home rule powers long insulated it from legislative attempts to preempt it on the Sheriff issue. That was, until 2018, when a supermajority of Florida voters, including 58% of Miami-Dade voters, approved a constitutional amendment to require that all Sheriffs, Tax Collectors, Property Appraisers, Clerks of Court and Supervisors of Election are elected positions by 2024.
Over the past few years as the 2024 deadline approached, some of Miami-Dade's elected leaders have fought the change. Levine Cava, a Democrat, has said the recreated Miami-Dade Sheriff could have "very narrowly defined" powers. In June 2022, the Miami-Dade Commission voted 9-4 to allow the existing police force and future Sheriff's Office to coexist, with the Mayor retaining authority over the unincorporated area and the Sheriff holding jurisdiction over the county's 34 municipalities.
HB 1373 and its Senate analog (SB 1490), sponsored by Miami Republican Sen. Ileana Garcia are designed to partially end any question about who the county's top cop must be.
"The people clearly affirmed their intention to have these county officers be independent and answer directly to the voters," Garcia said in a statement early this month. "This bill honors the will of the voters (and) prevents duplicative budgets, unnecessary taxation and, above all, prevents public safety conflicts."
Another pair of measures (SB 1588, HB 1595), which Fernandez is carrying with Zephyrhills Republican Sen. Danny Burgess, would further quash the issue.
Those measures, which are both nearing floor votes in either chamber, would grant Sheriffs exclusive policing power over a county's unincorporated area and shared jurisdiction in cities and special districts.
They also outline the process for transfers of power from one elected Sheriff to another and authorizes State Attorneys to challenge reductions of municipal law enforcement agency operations of more than 5% annually, likely a mechanism to keep cities from shifting too large a policing burden onto the Sheriff in any given year.
"These critical bills will ensure transparency and minimize confusion of jurisdictional powers," Fernandez-Barquin said.
During the committee process, several stakeholders supported the bills, including Miami-Dade Commissioner René García, Barney Bishop of the Florida Smart Justice Alliance and Pinellas County Sheriff Bob Gualtieri, Legislative Chair of the Florida Sheriff's Association, which in August sued Miami-Dade over the issue. A judge tossed the lawsuit in February, ruling that the court fight over police powers must wait until after the 2024 election.
Assistant State Attorney Jess McCarty, who lobbies on behalf of Miami-Dade in Tallahassee, signaled the county's opposition.
House members voted 113-3 for HB 1373. Democratic Reps. Christopher Benjamin, Ashley Gantt and Felicia Robinson cast "no" votes. None debated the bill's merit, potential impact or proffered an amendment. The bill was introduced and voted on in less than a minute.
The bill will now be sent over to the Senate, where Garcia can choose to either substitute it for identical measure or move forward with hers. HB 1595 is up for second reading Friday, while SB 1588 has one more stop in the Senate Rules Committee before going to full consideration by the chamber.