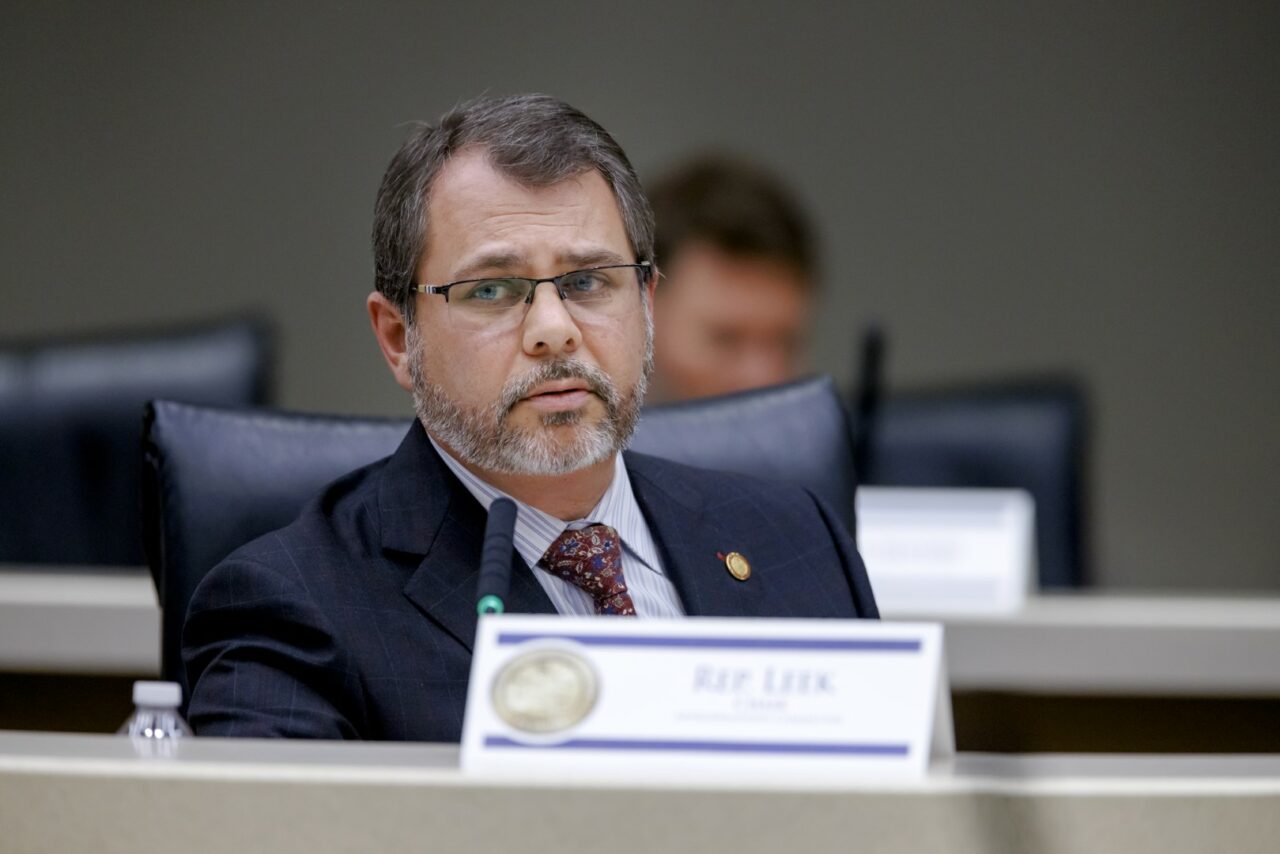 The budget conference is not expected to meet before noon on Sunday.
Top legislative budget negotiators from the House and the Senate have agreed to boost pension benefits, closed out the health care portion of the budget and reached a deal on funding for K-12 and higher education buildings and maintenance, nearing an accord on a final spending plan for the fiscal year that begins July 1.
In a Saturday evening meeting, the House agreed to a Senate offer to remove the restrictive window to enter the Deferred Retirement Optional Program (DROP), which allows retirement-age workers to continue accruing benefits while still working, and extend the time employees can participate in DROP from five years to eight years.
The interest rate applied to an employee's monthly benefit would also jump from 1.3% to 4%. All were parts of the House plan, but the Senate also extended the time for teachers to participate in DROP to 10 years, starting June 30.
But the reinstatement of the cost-of-living adjustment (COLA) within the pension plan, which was removed in 2011, was left out of the final deal. House budget chief Tom Leek, an Ormond Beach Republican, was chagrined the COLA piece was left out but pleased overall.
"We accept the Senate's position on that, although this is extremely disappointing … that we couldn't get the COLA across the finish line," Leek said. "We look forward to working with the Senate and the executive branch to take this issue across the finish line next year."
The chambers also agreed to spend $1.3 billion in Public Education Capital Outlay projects on buildings and maintenance at K-12 schools and colleges and universities. About $213.5 million will go to charter schools, $118 million for public schools, $261.4 million will go to projects at state colleges and $666 million will go to projects at universities.
Part of the agreement includes a 5% pay raise for state workers and $97 million for state agencies to give targeted raises to employees to help recruitment and retention.
Although the sides have reached a deal on most of the budget, which will likely end up being at least $115 billion in total, one major item they remain apart on is how much to fund Gov. Ron DeSantis' plan to spend $7 billion to speed up road projects throughout the state.
That issue, along with some proviso language that directs how money should be spent and a "sprinkle list" of member projects remains unresolved.
The budget conference is not expected to meet before noon on Sunday.
Lawmakers must reach an agreement on a final spending plan by May 2 to meet the 72-hour "cooling off" period required by the state constitution before they can vote on the budget to avoid pushing the Regular Session past its scheduled May 5 end date.