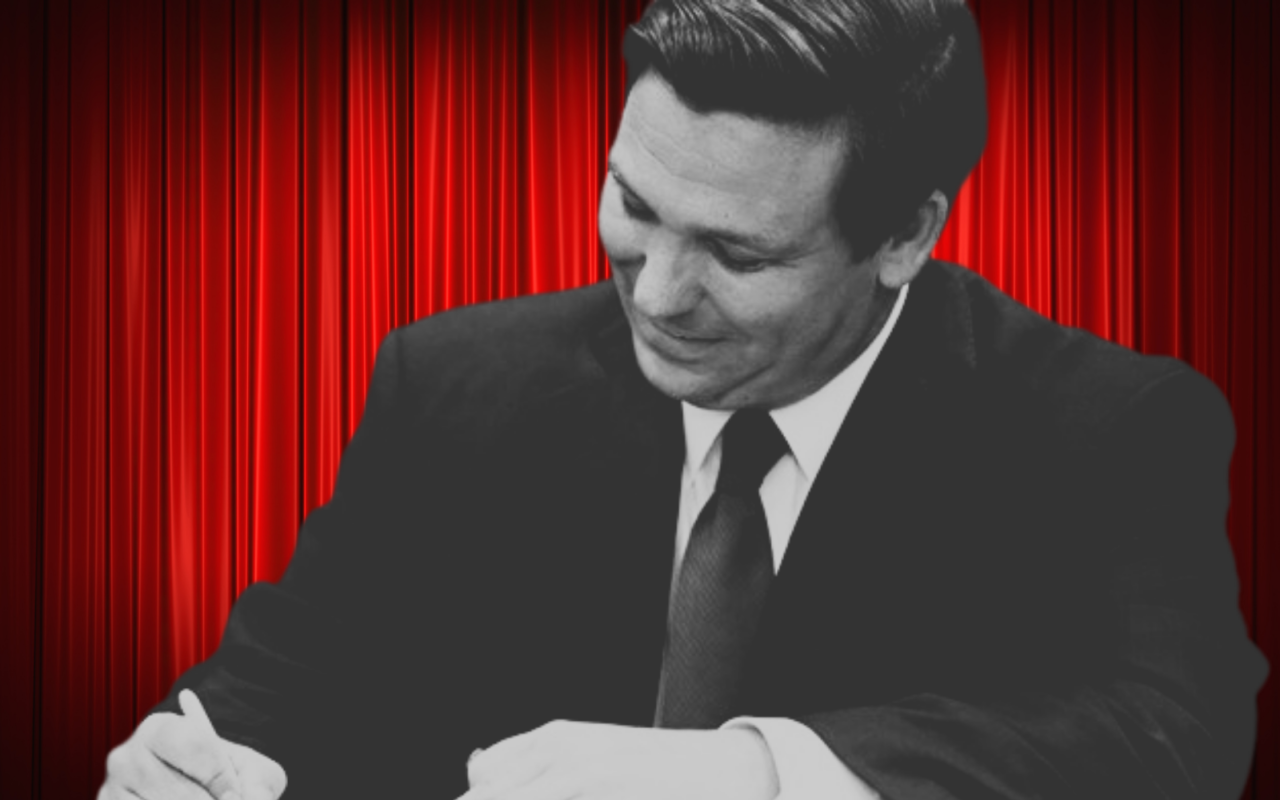 Florida is taking a stance against 'corporate activism' in the banking sector.
In Northeast Florida, Gov. Ron DeSantis put his pen to paper against so-called "woke" banking.
"It's not your agenda," DeSantis said. "It's an elite-imposed agenda."
At JAXPORT, the Florida Governor signed what he called the "strongest protections" of any state against the ESG agenda, saying "today in Florida it will stop."
"Last year we said we were going to take action against something called ESG. It stands for something called environmental and social governance. But what it really is is an attempt by elites to impose ideology through business institutions, financial institutions, and our economy writ large," DeSantis said.
The goal, per DeSantis: to "use economic power to impose this agenda on our society."
"In Florida, that's not going to fly here," DeSantis said, decrying businesses "taking positions on political issues."
"ESG is basically just window dressing for doing what these people want to do. … It's really an elite driven phenomenon," DeSantis added. "They're trying to change society. They're trying to change policy."
DeSantis noted the legislation follows up on and amplifies last year's ban of ESG investments on the state level, such as pension funds.
"You do not displace that fiduciary duty to try to pursue ideology," DeSantis said.
While some ESG investments may be a "good value," those investments shouldn't get in the way of investments in "profitable" sectors, like energy.
"These asset members that are ideological, we've taken business away from them," DeSantis said, decrying "ideological joyrides."
The Governor also blasted "social credit scores," saying while they "do it in China," it's not "appropriate here."
Rep. Bob Rommel's bill (HB 3) aims to "protect Florida retirement accounts and state investments from financial discrimination by eliminating the consideration of environmental and social governance investment strategies" and "protect Floridians from being denied loans based on their political or social beliefs."
The legislation includes putting that ban into statute, enactment of protections against discrimination for religious, political and social beliefs, a ban on the use of "social credit scores," and a ban against housing deposits in ESG-reliant institutions. Additionally, the state will keep ESG out of procurement, contracting, and "local and state bonds," meaning that local funds are bound by the ESG ban.
The ban extends to procurement and contracting, and to banks that engage in "corporate activism" from holding state deposits.
House Speaker Paul Renner lauded DeSantis for "standing up against the far left" with this legislation, saying "asset managers" were "stealing your voice and mine to control America's greatest companies" for ideological purposes.
CFO Jimmy Patronis offered comments extolling DeSantis and also giving props to Daniel Davis, a candidate for Mayor in Jacksonville this month who seeks to succeed termed-out Lenny Curry.
Tina Descovich of Moms for Liberty voiced frustrations with PayPal temporarily freezing the parents' rights group's assets last year.
Duval County School Board member April Carney said social credit scores were being "weaponized" against people, expressing support for this legislation, which would also protect Florida Retirement System pension funds.
"This bill proves that Florida continues to lead every state in our nation," Carney said, framing the bill as an assault on "woke liberalism."