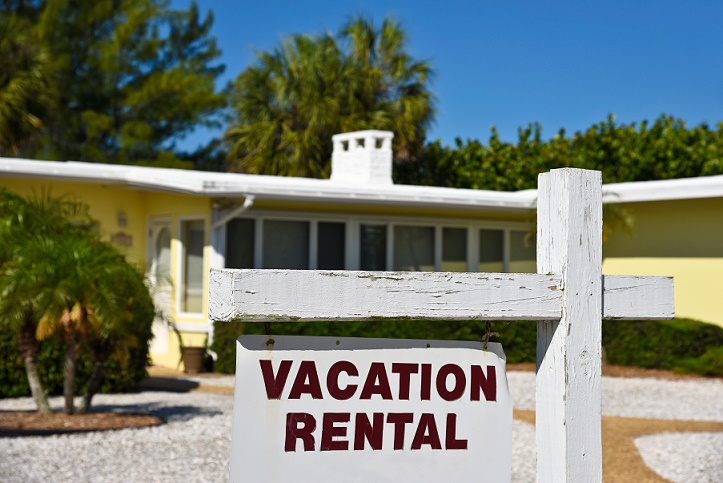 The action likely kicks vacation rental regulation to the next Session.
Revamping vacation rental rules — to quiet vacationers' hubbub in residential neighborhoods — looks to have a booking with next year's Legislature as the Senate started the 2023 Session's final day refusing a House amendment to its bill. 
Some Senators got to their feet to applaud and cheer the motion from the bill's sponsor Republican Rep. Nick DiCeglie to refuse what he said will gut the carefully crafted balance the bill (SB 714) struck between local cities' control and the state's.
The bill will go back with a request that the House agree to the bill without the amendment.
"I am committed to finding the right balance, to get it right, because I want my neighbors to sleep a full eight hours a night," DiCeglie said. "I want my neighbors to know that this Legislature worked their tails off to strike the right balance."
The bill has been promoted by its sponsors as giving cities and counties more control over the issues created by the proliferation of online short-term rentals. Some of those rentals have put partying vacationers in long-term residential areas, much to the consternation of people needing to rise for work the next day or mothers hoping to get their babies to sleep.
The 29-page bill that was amended a number of times, up until the day the Senate gave its approval, would require Airbnb and VRBO to collect and remit sales taxes to the state.
In 2011, the Legislature preempted any local governments from passing laws that would limit the duration or frequency of these rentals. But that has resulted in what some say is the unfettered proliferation of rentals in neighborhoods of single-family homes.
This bill, its sponsors say, represents an effort to try to rein in the loud music, outdoor cookouts and partying that have disturbed neighborhoods of single-family homes until the wee hours of the morning by adding teeth to existing city short-term rental registrations requirements.
Throughout the committee hearings, though, critics complained it did not require the platform to include the address of the rental on online advertisements, which would make complaints easier to track. They also complained that putting enforcement largely in the hands of state regulators, and giving the Department of Business and Professional Regulation just six more people to enforce the rules, was not much enforcement at all.
The House's 13-page amendment, which takes away locals' right to impose a fine if the vacation rental does not comply with a city's registration requirements, earned a thumbs-down from DiCeglie.
"What is the proper role of government when it comes to vacation rentals? Rewind to 2011," when the preemption was passed, DiCeglie said. "The vacation rental industry in 2011 is significantly different than what we are witnessing and experiencing right now in our neighborhoods."
Sen. Debbie Mayfield rose in support of refusing the amendment.
"We all worked hard to get this to the finish line. We had a good product. It's a shame that the House is not going to take that good product," said the Vero Beach Republican. "I stand firm that we should not be concurring with the House language and come back next year, which will probably be the fourth year or the fifth year we've worked on this."