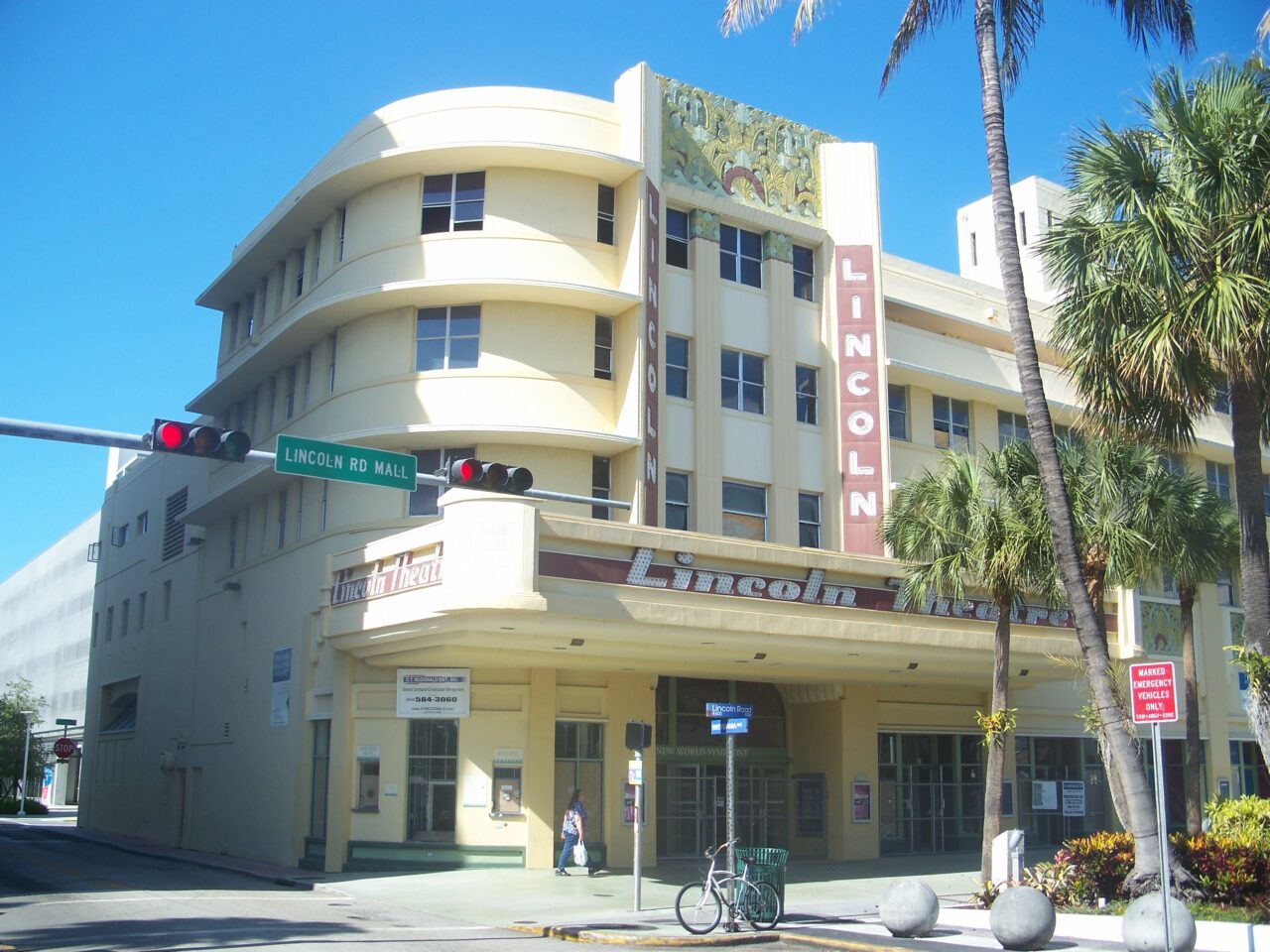 The bill's House sponsor confirmed its demise this year.
Preservationists in coastal communities with noteworthy architecture can breathe a little easier. Legislation that would have stripped local protections of historic buildings in storm-prone areas across Florida is dead — for now.
Time has run out for two similar bills (SB 1346, HB 1317), both dubbed the "Resiliency and Safe Structures Act," as certain calendar strictures go into effect in the waning days of the 2023 Legislative Session.
The nearly identical measures aimed to make it easier for private developers to demolish and build over outdated or unsafe structures in hazardous oceanside areas, with limited interference by local governments.
Proponents of the bills including their Republican sponsors, Miami Springs Sen. Bryan Ávila and North Fort Myers Rep. Spencer Roach, said the changes they proposed would make coastal communities safer by preventing local historic preservation boards from obstructing the replacement of old, weather-worn buildings at risk of collapse.
But for an increasingly perturbed contingent of elected and community leaders from Miami Beach — the most vocal being Commissioner Alex Fernandez — and other coastal communities with myriad historic sites and districts like Key West, Palm Beach and Fernandina Beach, the legislation represented a threat to local identity.
That potential threat has abated for the time being. House lawmakers are now subject to the 58th Day Rule, which provides that the chamber can only consider conference reports, concurrent resolutions and bills Representatives already passed that have since undergone changes in the Senate.
Neither SB 1346 nor HB 1317 reached a vote on the House floor. On Tuesday, Miami Beach Republican Rep. Fabián Basabe announced the bills would progress no further. He called the legislation "well-intentioned" but "unfortunately imperfect this time around."
"I will be working with the bill's sponsor prior to our 2024 Legislative Session to ensure we come up with a long-term solution that prioritizes public safety and contemplates the character of prized neighborhoods," he said in a statement.
Roach then confirmed the legislation is done this year but vowed to bring it back. He called the narrative opponents used to describe the bill "dishonest and disingenuous," noting many of his constituents in Southwest Florida who were hit hardest by Hurricane Ian last year are dealing with the consequences of having buildings and infrastructure out of date with current climate impacts.
"Likewise, we cannot suffer another Surfside tragedy simply because a municipal board decided to protect buildings that did not merit protection in the first place," he said in a statement. "Our goal is to respect local policymaking while creating statewide standards that govern what may be preserved, and allow property owners to bring those that do not merit preservation up to FEMA flood elevation codes to ensure they can withstand future storms.
"I will continue to listen to local concerns about the scope and spirit of this legislation, and I believe there is a pathway that will protect Florida's iconic structures while discouraging arbitrary local rules that act as a de facto taking of private property without just compensation. Next Session, I intend to find it."
SB 1346 and HB 1317 applied to structures near that that don't conform with National Flood Insurance Program requirements for new construction that are both within Federal Emergency Management Agency (FEMA) flood zones. Structures determined to be unsafe by a local building official or ordered to be demolished by the local government with jurisdiction over the property would also be cleared for razing.
After tearing the buildings down, developers would have a largely clear path to build a new structure on the site at the maximum height and density for which the area is zoned. Local governments would otherwise have little say in what the building looks like, including whether it's a replica of the original structure.
The bills differ slightly, with SB 1346 including sites either partially or wholly inside the seaward Coastal Construction Control Line, which is about a quarter-mile from the coastline, and HB 1317 covering properties within a half-mile of the coast.
Both bills included carve-outs for single-family homes and sites listed on the National Register of Historic Places. There are roughly 50 such sites in Florida, including eight in Miami Beach — far fewer than the 2,600 structures identified in Miami Beach's historic preservation regulations, including the Versace Mansion, Delano Hotel and the Art Deco Historic District, which would not be protected.
Ávila, who did not respond to a request for comment for this story, amended his bill last month to exempt several small municipalities with populations of less than 10,000 or that have three or more buildings older than 200 years. Cities excluded from the bill's provisions included St. Augustine and Surfside, a town abutting Miami Beach that in June 2021 was the site of the deadliest non-deliberate structural collapse in U.S. history.
Asked last week by Hollywood Democratic Sen. Jason Pizzo to reconcile the seemingly contradictory policy of excluding Surfside while including Miami Beach, considering the two cities are contiguous and both contain buildings of similar age, composition and proximity to the ocean, Ávila said larger cities like Miami Beach have more powerful bureaucracies that prevent the sensible and safe oversight of local building safety.
He also rejected the notion that the city has thousands of buildings that are so culturally significant that they merit protection.
"Even though these structures are important to the municipality," he said, "they cannot all be historic."
SB 1346 and HB 1317 had been quietly advancing this year amid a wave of attention-grabbing culture war measures until Fernandez made public a letter he sent Ávila on April 10 expressing alarm over the "irreparable harm" the bills could have on the city and others like it.
Media outlets seized on the issue, protesters took to the street and Fernandez traveled to Tallahassee multiple times to speak with lawmakers and stop the bills.
Their end this year is a "win today," he said, but the battle is just beginning and the city is already looking at different incentive options — tax exemptions or different land development regulations — to incentivize investment and protection of the city's historic buildings.
"It's a call to action," he said. "If anything, this is the start of our work. At the end of the day, we just need to make sure that our processes and bureaucracy (don't) stand in the way of investments that help ensure the protection of our iconic architecture. And certainly, there's always room for improvement in government."