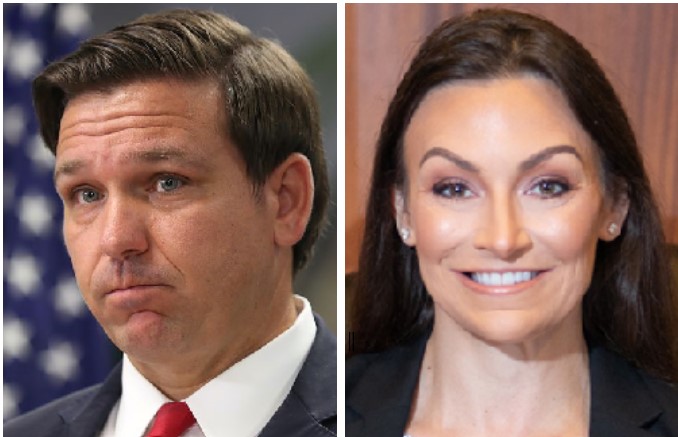 'Floridians are being steamrolled by DeSantis' extreme "Florida blueprint."'
The Sine Die hankie drop is imminent, but Florida Democrats aren't happy with the last 60 days.
Central among them is the Chair of the party.
Nikki Fried is fulminating about a Session that fulfilled Gov. Ron DeSantis' "wish list," an "extreme MAGA agenda" that Democrats could not meaningfully stop given GOP supermajorities in both chambers.
"In order to shore up his presidential campaign, Ron DeSantis used Florida's Legislative Session the last few months to push an extreme MAGA agenda at the expense of finding real solutions to the issues that Floridians are facing," Fried fretted.
"DeSantis got his wish list, including a more extreme abortion ban, a law that could make it easier for criminals to carry guns and a helping hand to the insurance companies who are crushing Florida homeowners with skyrocketing rates. Floridians are being steamrolled by DeSantis' extreme 'Florida blueprint,' and working families are footing the bill," Fried added.
The Democrats offered a video complete with newscasters reporting on the Legislature's actions in somber tones, with clips reinforcing the narrative in Fried's quote.
In Bay County Thursday, DeSantis took a victory lap about the "really good stuff happening this year in the state of Florida," touting legislation beyond the six-week abortion ban and permitless gun carry laws Fried referenced.
"If you look just this week, I signed bills to put fentanyl dealers who market to children and put it in candy, they get life in prison now. We also have bail, to say, we're not going to get rid of cash bail like New York does. In fact, we're going to handcuff some of these judges who are releasing people," DeSantis said.
DeSantis also noted he signed legislation that would make "pedophiles raping children under 12" eligible for the death penalty, a crackdown on "ESG," and other items that may not have been possible if Democrats had been in a position to resist meaningfully.
We've reached out to DeSantis' office for comments on Fried's statement.

WATCH: Ron DeSantis used Florida's legislative session the last few months to push an extreme MAGA agenda at the expense of finding real solutions to the issues that Floridians are facing. He isn't off the hook. pic.twitter.com/ptDSsMpSq5

— Florida Democrats (@FlaDems) May 5, 2023