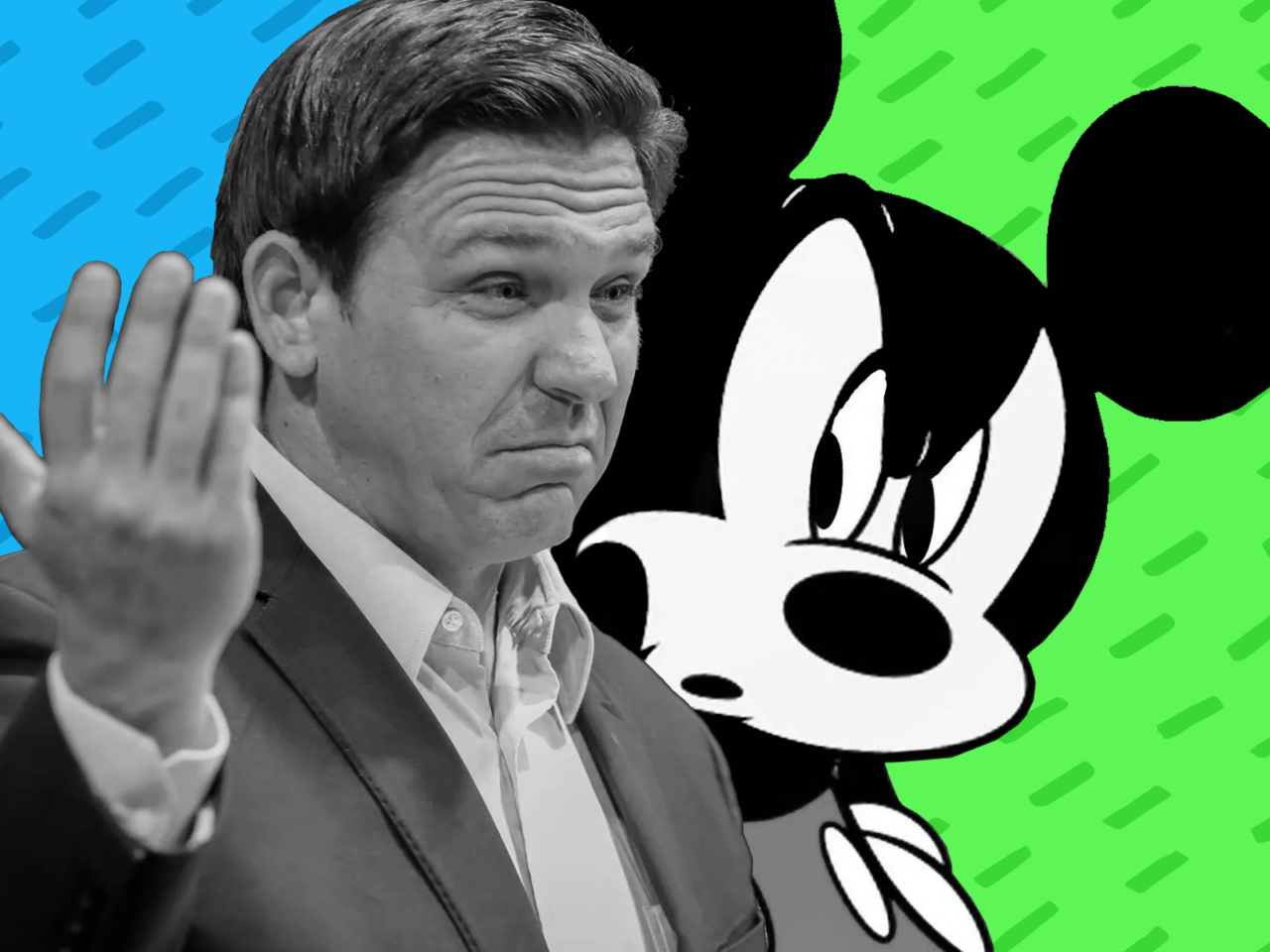 Should America's Governor return his six-figure donations from the Mickey Mouse Club?
Gov. Ron DeSantis' six-figure support from The Walt Disney Co. over the years could be a 2024 issue.
The Stand For America PAC, which supports Republican presidential candidate Nikki Haley, calls on DeSantis to "return the more than $100,000 his campaign and affiliated PACs have taken from Disney over the years."
"DeSantis, who currently faces a lawsuit from the House of Mouse over alleged acts of 'government retaliation,' has made the corporation the focal point of his anti-woke agenda," a memo leaked to The Daily Beast reads.
"However, if Governor DeSantis and his team were serious about their fight to bring Disney to its knees, they should be willing to return the nearly $111,000 he accepted from Mickey and his pals from 2013-2021."
Much of that money was accepted while DeSantis has been Governor. The Friends of Ron DeSantis committee accepted $100,000 in cash from 2019 to 2021, along with $6,809 in in-kind donations.
The hit from Haley world continues a Disney subplot in the 2024 race.
Never Back Down recently launched a six-figure digital ad buy slamming "Mickey Haley" in the wake of the former Palmetto State Governor's pitch to the company, made Wednesday on Fox News, to move to the state.
"If Disney would like to move their hundreds of thousands of jobs to South Carolina and bring their billions of dollars with them, I'll let them know," Haley said. "I'll be happy to meet them in South Carolina and introduce them to the Governor and the Legislature. They would welcome it."
The 45-second spot shows Disney officials discussing "canonical trans characters," moves to "add queerness" to narratives, targeting "kids who are transitioning," "LGBTQIA characters," a creator's "gay agenda" and "adding queerness," and so on.
Then the spot cuts to Haley making her recruitment.
The Disney/DeSantis beef indeed is in federal court, with the company seeking legal recourse for the state's moves to invalidate its development deal struck in the final days of the Reedy Creek Improvement District that governed the park's business from 1967 until this year.
DeSantis is leaning into the fight, saying the former Reedy Creek Improvement District was "not good for Florida" last Thursday while in Jerusalem.
Meanwhile, the state-appointed Central Florida Tourism Oversight Board that replaced Reedy Creek plans to countersue Disney in state court. And the state is ready to inspect Disney's monorail, in another punitive measure
At least one member of the state's Cabinet believes Haley is just straining for a spot in the political news cycle.
On Tuesday's "Fox & Friends First," Jimmy Patronis panned Haley's recent recruitment of the company to Florida.
"Look, I think Nikki Haley is doing anything to be relevant in a failing presidential campaign. So when she goes out and tries to talk about it, you know what's happening, we're talking about it," Patronis said. "I think it's futile. Disney is not going anywhere."