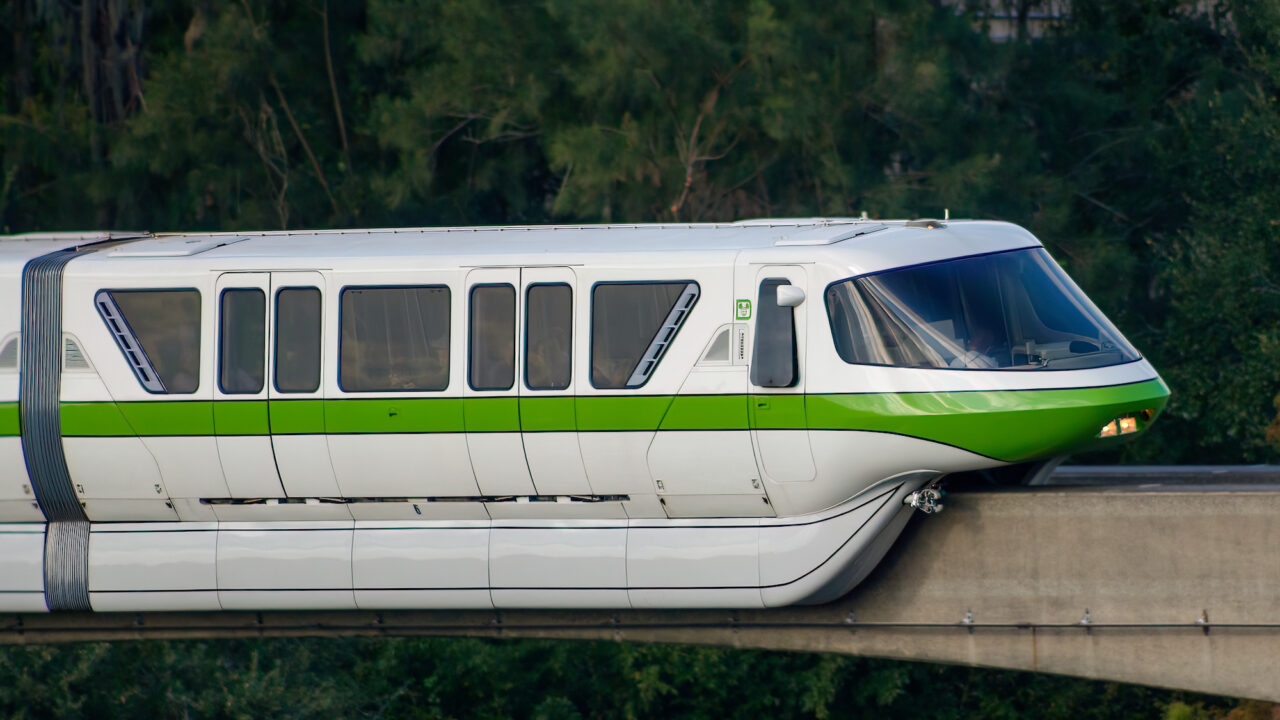 Senators voted 26-14 in favor of a larger transportation bill that includes the monorail inspections amendment.
The state has moved a step closer to opening up the Disney World monorail to state inspectors for the first time despite Democrats' objections that the move targets Disney, which has a strong safety record.
"Do we want Disney to shut down? Do we want Disney to leave our state? Do you want Disney to come on bended knee and say to the Governor, 'I'm so sorry, I was wrong and drop the lawsuit?'" asked Sen. Tina Scott Polsky during a heated debate before Senators voted 26-14 in favor of a larger transportation bill that includes the monorail inspections amendment.
"When does it end? Because there's nothing wrong with the monorail system and you know it, and yet we're going after it."
But Sen. Nick DiCeglie, who sponsored the monorail amendment, argued the proposed legislation is important for safety since 150,000 people ride the monorails every day. Disney currently handles its own inspections.
"I want to go to Disney with my family because I do love Disney. I want to make sure when I'm on the monorail that the monorail is safe. I want to know that this great state and the great folks at Florida Department of Transportation are inspecting these just like they do the other monorails," said DiCeglie, a Republican from Indian Rocks Beach.
Senators approved DiCeglie's amendment tucked into HB 1305, which will be sent back to the House for approval. Notably, two Republican lawmakers — Sen. Erin Grall and Joe Gruters — voted against the overall bill Tuesday, bucking Gov. Ron DeSantis' push for more control over Disney.
The lawmakers' debate comes in the wake of a rising legal battle between Disney, Gov. DeSantis and the state-appointed Disney World governing board.
Over the years, by far, the most serious issue that's ever occurred on the monorail was when a Disney employee was killed in 2009 after two trains collided.
DiCeglie pointed to the National Transportation Safety Board's findings.
"I'm going to quote, 'Contributing to the accident was Walt Disney World Resort's lack of standard operating procedures leading to an unsafe practice when reversing trains on its monorail system,'" DiCeglie said. "This Legislature around 2010 should have been having this conversation and this debate like you and I and our colleagues in this chamber are having right now."
But Democrats argued that since the death happened in 2009, Disney World has had a strong safety record.
"If there's a problem, address the problem quickly. Don't wait 14 years," said Sen. Geraldine Thompson, a Democrat from Windermere near Orlando's theme parks. "The timing of this is problematic, and it reeks of retribution. I will not be supporting the bill today."
An amendment sponsored by Sen. Linda Stewart, an Orlando Democrat, to remove the Disney World monorail language from the bill was voted down.
Polsky, a Democrat from Boca Raton, voiced fears that FDOT might take action and shut down the monorail as the feud keeps escalating between DeSantis and Disney.
"I fully support and think that this Department operates at the highest level," DiCeglie answered back.
DiCeglie has called closing the monorail down a "last resort" if the inspections discovered problems.
"Has Disney done anything wrong in their maintenance of the monorail system over the last 50 years?" Polsky asked DiCeglie.
"It's a great question, and I think that's a really great reason why we should all support this amendment," DiCeglie said. "We don't know this."
He went on to say, if the bill becomes law, "We're going to have that information. We're going to have records and audits, a corrective action so that we can oversee exactly what is going on with that monorail system."
DeSantis threatened to add more state oversight for Disney's operations, including the monorail, in a war of words that has since evolved into a legal battle between both sides.
Disney sued DeSantis and the state-appointed members of Disney World's governing board last week in federal court, accusing officials of targeting the company for exercising its right to freedom of speech for speaking out against the Parental Rights in Education measure, which critics call the "Don't Say Gay" law.
The governing board countersued Disney on Monday in Orange Circuit Court and accused Disney of making agreements with an outgoing Disney-picked board to strip the state-run board of power before members the Governor appointed took over.