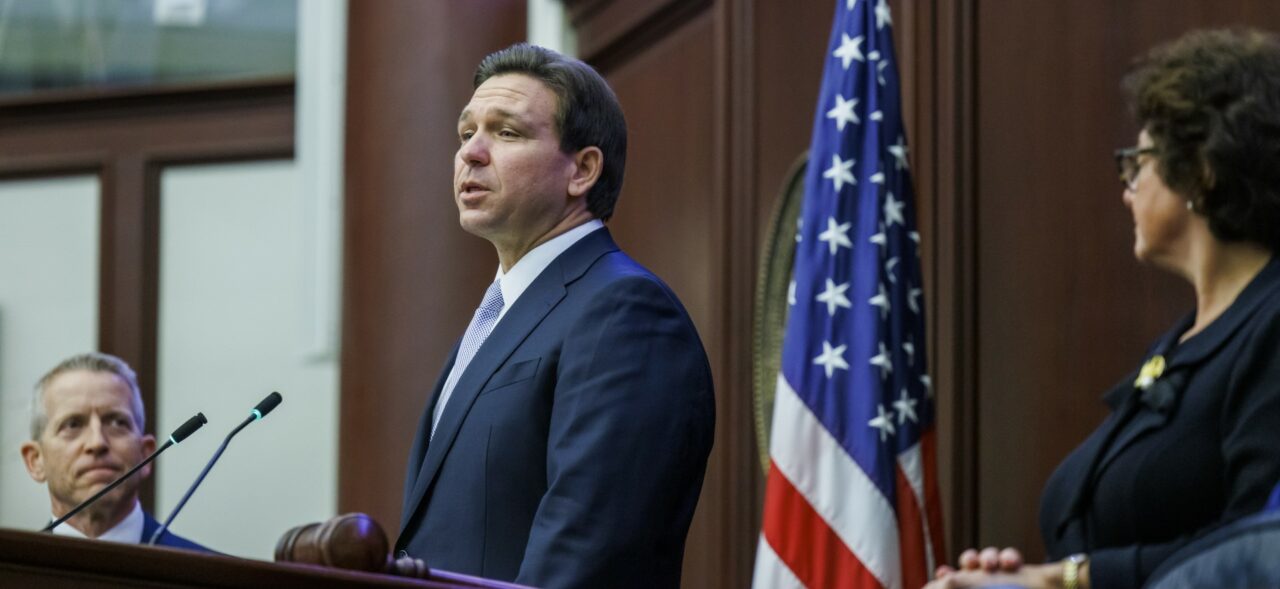 The Governor has stopped short of committing in public to a 2024 run, so far.
Gov. Ron DeSantis is less than specific about his next political move but is defending how his office does business ahead of a potential 2024 run, including its communications style and increased security and protection measures.
"What's next for me is to go through this budget that they passed. We've got a little bit of a runway left, so just stay tuned," the Governor told reporters in the Capitol after Sine Die.
Regarding "what happens in the future," DeSantis said "people will get on that relatively soon."
"You either got to put up or shut up on that as well. So, we'll see. It's chatter. I think the thing that most of you guys should know about me is the chatter is just not something that I worry about."
The Governor's communications staff, which is pugnacious and often tailors its work product to friendly in-state websites or national conservative outlets, was also a topic.
DeSantis contended "nobody has used our communication staff to campaign."
"They have a duty to represent our office. Our office takes a lot of incoming every day. I take more incoming as a sitting Governor than any other Governor in this country. Much of it is BS, and so they're constantly having to battle phony narratives and battle, you know, nonsense. And so, I wish we didn't have to do that."
From there, the Governor said he wished "you didn't have partisan outlets pursuing partisan agendas," but "if it's in a political context or if it's just about a piece of legislation, it's coming in at us. And so we have a responsibility, you know, to be able to handle that."
"That doesn't matter whether you're a candidate, not a candidate at all, you have that. And so it's totally appropriate to have a Governor's staff, and it's totally appropriate for us to be fighting back. I'm not asking for people from New York and D.C. to come down here and try to dig for dirt," DeSantis said.
"We absolutely have every right to fight back and look; they're saying like that, a campaign, like they're the ones that are coming at us. And so, of course, we're going to fight back. That's just the nature of it."
DeSantis also addressed security and moves that would make it easier to campaign, including a $3.8 million appropriation for "Protected Operations Services" at the Florida Department of Law Enforcement, $1 million for "operational support" in the Governor's Office, and exemption of law enforcement records on travel and security from public disclosure.
"What the Legislature did is they just clarified because you're in a situation where these movements, unfortunately, are watched," DeSantis said, calling it "a security concern."
"So that's what's been raised, and that's what's been addressed. And I think that, that's something that's appropriate."