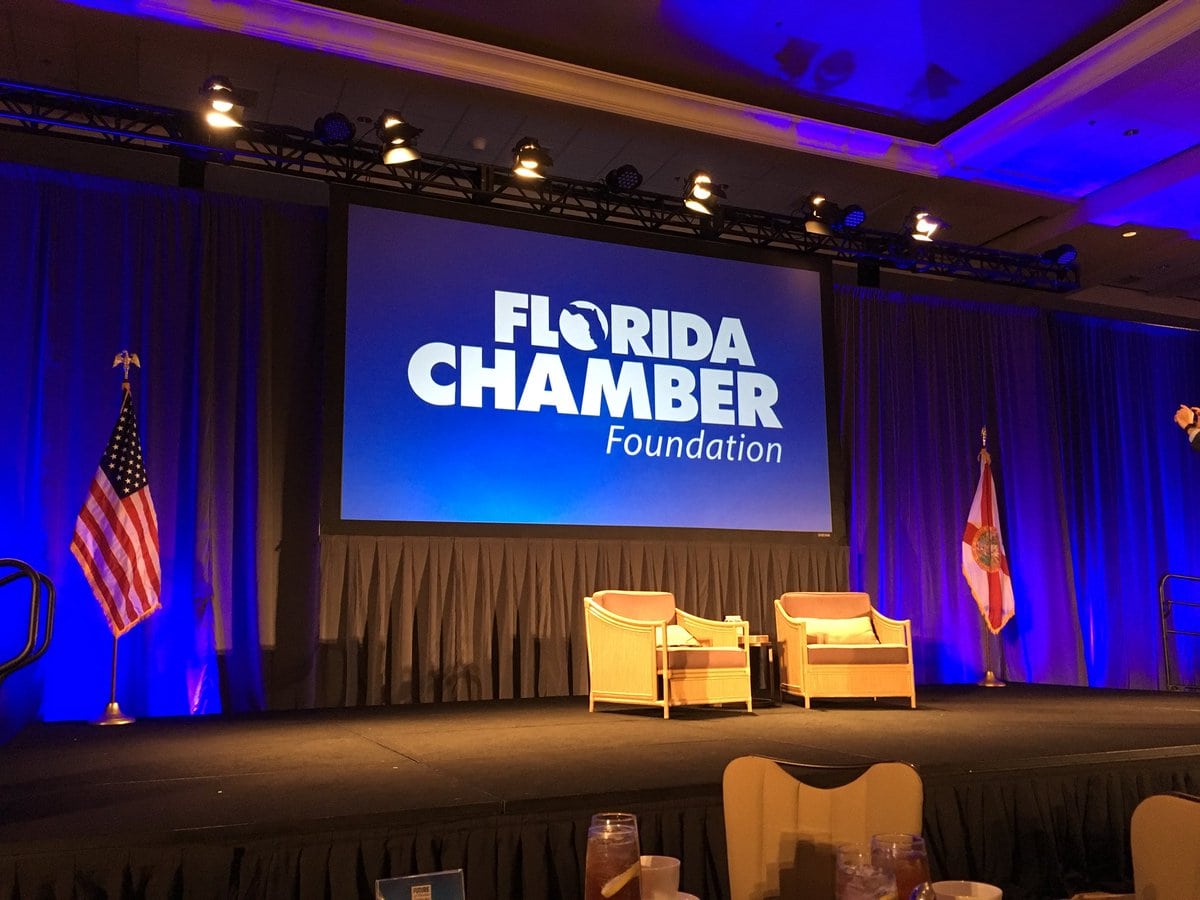 Lawsuit abuse limits and school choice were among Chamber priorities that passed.
The Florida Chamber of Commerce checked off a list of wins for business this Session. Expansions on school choice and limits on lawsuits made it through The Process, and Florida's most prominent business voice said the state would be better for it.
"The Florida Chamber has been fighting to make Florida more competitive for years, so it's no surprise Florida is No. 1to in the nation in income migration with $4.48 million coming in every hour and the national model for economic growth and competitiveness," said Mark Wilson, president and CEO of the Florida Chamber.
"The Florida Chamber's priorities passed this Legislative Session will continue this momentum for Florida — driving our economy, growing private-sector jobs and creating additional economic opportunities for all Floridians and local businesses."
Representatives from the Chamber testified 181 times on bills impacting businesses, and it will begin a process immediately to grade lawmakers' votes for its anticipated Legislative report card.
But overall, the Session was money, as far as the Chamber is concerned. Beyond passing a record $116 billion-plus budget, the business group counted a lawsuit abuse bill already signed as a success. Leaders said that would improve the state's reputation as one of the worst legal climates to do business, and Chamber leaders believe the change in law will reduce frivolous lawsuits.
Chamber officials say the average household in Florida effectively pays a lawsuit abuse tax of $5,000 for the right to live in the state. Business officials hope the legal changes will ease that burden.
A new expansion of universal school vouchers has long been a priority for the Chamber and crossed the finish line this year.
Business groups also backed an affordable housing bill, workforce education training and rural development efforts that all found a place in policies and the budget passed by lawmakers.
Support for autonomous vehicles and forward-looking transportation policy has also been a priority for the Chamber. Leaders cheered support for the Implementing Solutions from Transportation Research and Evaluating Emerging Technologies (I-Street) lab at the University of Florida, which will grade Florida's highways for futureproofing.
The Chamber also backed accessibility to KidCare, something the business group said will ensure parents don't face a fiscal cliff and impossible choices on insuring children.
And the organization supported so-called paycheck protection legislation, ending automatic pay deductions to support unions. Provisions passed this year after collapsing at the end of prior Sessions.
Overall, Chamber leaders said there is plenty to count as success for Florida's economy.
"The Florida Chamber is in year-round pursuit to unify business leaders from every district to the state Capitol and to earn their support of the Florida Business Agenda," said Florida Chamber Board of Directors Volunteer Chairman Charles Bailes III, Chairman and CEO of ABC Fine Wine & Spirits.
"We are successful during any election cycle when the business community is united and makes the right things happen to ensure Florida is the most competitive state in the country to run a business, raise a family and enjoy our quality of life."