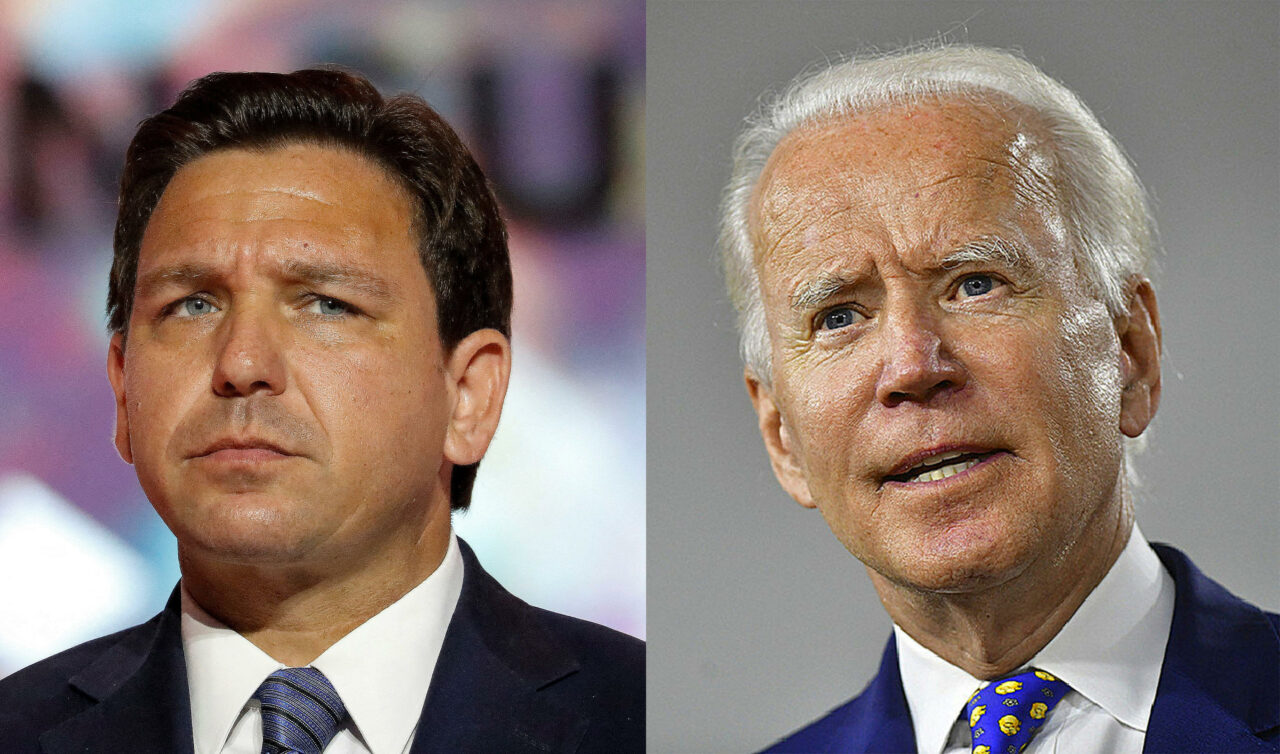 'We beat Biden in places like Georgia, Arizona, Pennsylvania, Michigan, Nevada.'
Gov. Ron DeSantis broke with tradition Friday, discussing 2024 presidential race polling in the Capitol.
During an interview in the Governor's Office with Newsmax, the Florida Governor said that polling had to be taken with a "grain of salt," but was not shy about discussing political surveys during the workday in a state building.
"I take the polling with a grain of salt this early. But what they show consistently in the swing states is that we beat Biden in places like Georgia, Arizona, Pennsylvania, Michigan, Nevada. These are places where you need to win to be able to win the Electoral College," DeSantis said.
The New York Post reported last month on polling from WPA Intelligence via the Never Back Down PAC that DeSantis was leading Biden "in five of six likely 2024 battleground states — Arizona (48%-42%), Michigan (45%-43%), Nevada (44%-41%), North Carolina (44%-41%) and Pennsylvania (45%-42%)."
The polling memo asserted that "based on current polling, DeSantis would defeat Biden and win the White House with at least 286 Electoral College votes, or 296 if he carried the toss-up state of Wisconsin."
The New York Post also reported on Public Opinion Strategies polls in Arizona and Pennsylvania that told the same story. They polled 500 registered voters in each state.
DeSantis explained why the polls were going his way.
"I think what it says is the country looks at Biden, they see somebody that's failed. They think the country is going in the wrong direction, which I do too and they would like a path forward that can put us in a new direction. And so I think that somebody like me in Florida that's had success kind of fits that bill, but there's a lot of real estate left to go."
The interview happened just hours after legislators received a pledge card from DeSantis' super PAC, yet another conflation of the people's space and his political operation on the last day of the 2023 Legislative Session.
Late-night scoopage: this pledge form from @RonDeSantisFL super PAC @NvrBackDown24 was being circulated today on floor of Florida House.

This is from a member not yet committed to DeSantis or @realDonaldTrump. pic.twitter.com/55SgwB6LBr

— Peter Schorsch (@PeterSchorschFL) May 6, 2023