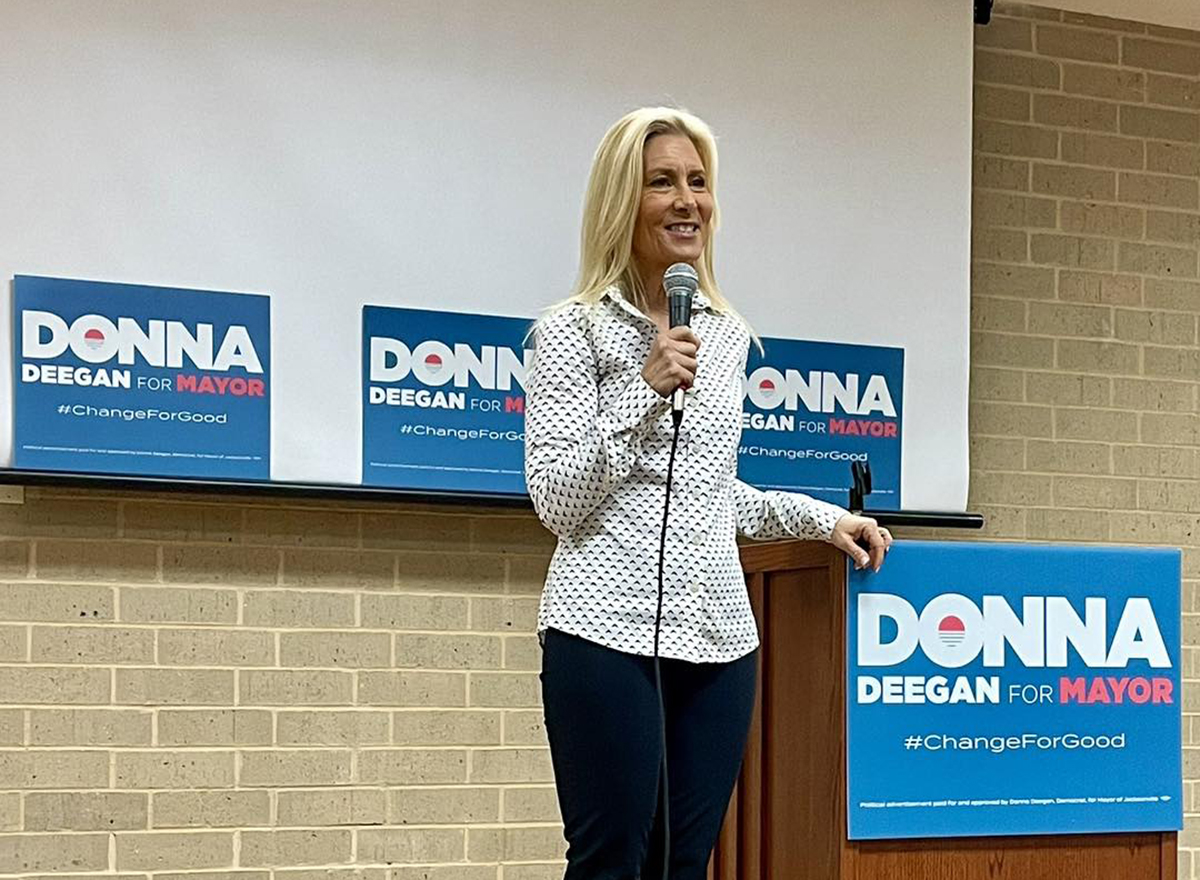 Attacks on Donna Deegan don't tell the whole story, as Daniel Davis benefited also.
Jacksonville mayoral candidate Donna Deegan is speaking out against a new ad against her in the race for Mayor.
"This attack ad is dirty politics as usual, and the type of desperate behavior we see time and time again from candidates who are losing this close to an election. They lie, smear, and distort the truth to distract from their own records," said Deegan, who also addressed the ad in a video on Twitter.
The spot accused Deegan of taking "hundreds of thousands of dollars of COVID money," with her DONNA Foundation continuing to work through the pandemic, which actually saw a 78% uptick in call volume in the months after COVID-19 and mitigation strategies changed society.
While Deegan's outfit properly programmed the money, she notes that her opponent's organization benefited from pandemic funding much more than the Foundation and its breast cancer patients.
"But the facts speak for themselves, and the truth is this: Daniel Davis receives a $536,464-a-year taxpayer-funded salary at the JAX Chamber of Commerce, which took $900,000 in federal PPP loans that were ultimately forgiven after the Covid-19 pandemic," Deegan notes.
"This is exactly why we need change in Jacksonville. People are tired and fed up with the same old politicians who have repeatedly failed our city and its residents. It's time to turn the page to a new day once and for all. It's time to reject the negativity and division and demand leadership that unites and creates positive change in Jacksonville. Change for good," Deegan adds.
Interestingly, Davis himself has been mute on these issues, leaving it to Mayor Lenny Curry to go on the attack.
"Decrying 'corruption' & 'cronyism' tends to fall flat when the proof is in the payment. As the head of an org that benefited from these funds, when a family member was council prez, you would think disqualifies you from 'taking a stand.' Looks more like you took the money & ran."
The General Election is May 16.