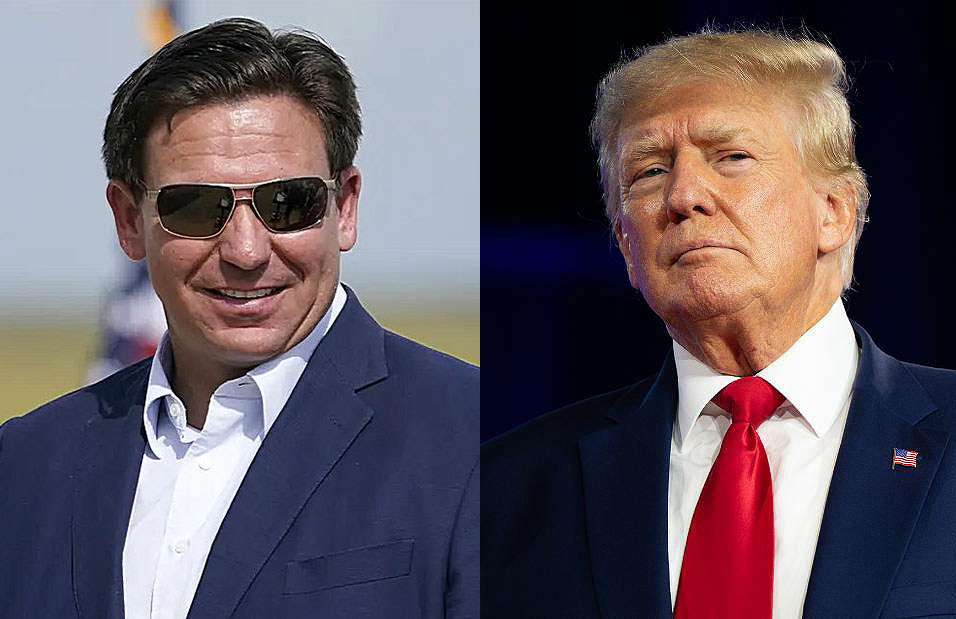 'DeSantis is still quite popular and should not be written off.'
Though a swath of polling in recent months has shown Donald Trump well ahead of the 2024 Republican pack, one new national survey says the Primary race may be closer than some think.
Change Research asked 404 likely 2024 Republican Presidential Primary voters who they "approved" of in its most recent poll and it seems Florida's Governor is close behind in that metric.
"Overall, 75% would vote for Trump on an approval voting ballot, while 67% would vote for Ron DeSantis — both far higher than any other likely candidate. These numbers make it clear that, even if Trump is currently more voters' preferred candidate in a head-to-head matchup, DeSantis is still quite popular and should not be written off."
Trump-exclusive voters make up 19% of the sample, with DeSantis-only types making up 12%.
"The majority of Republican Primary voters, 55%, would vote for both Trump AND DeSantis if given the choice. Only 14% of Republican Primary voters say they would not vote for either Trump or DeSantis," the polling memo says.
Support past the big two candidates is diffuse, meanwhile: "Among the neither-DeSantis-nor-Trump voters, Nikki Haley has a slight lead, with 37% choosing her, 27% choosing Mike Pence, and 26% choosing Chris Christie."
The polling suggests some cautions for DeSantis, meanwhile, including familiarity breeding contempt.
In November, "Change Research found that 74% of Republicans felt very favorably about DeSantis — 20 percentage points higher than the number who felt similarly about Trump. Now, only 42% of Republicans feel very favorably about the Florida Governor, while Trump's numbers have shifted by only a few points."
"Among all voters nationwide, DeSantis's favorability has fallen from 44% in our November poll to 33% now, and the number viewing him very favorably has halved, to 19%. These numbers suggest vulnerability for DeSantis in a potential General Election," the memo adds.
Though the new poll suggests DeSantis has a path, other metrics are less favorable. The Race to the White House delegate count, which is based on national and state polling, shows Trump with 1,777 delegates against 609 for DeSantis if the field doesn't consolidate. In a consolidated field, Trump leads 1,599 to 855. 1,234 delegates are required to win.
Trump also leads in national polling on average, with 53% support to 23% for DeSantis.