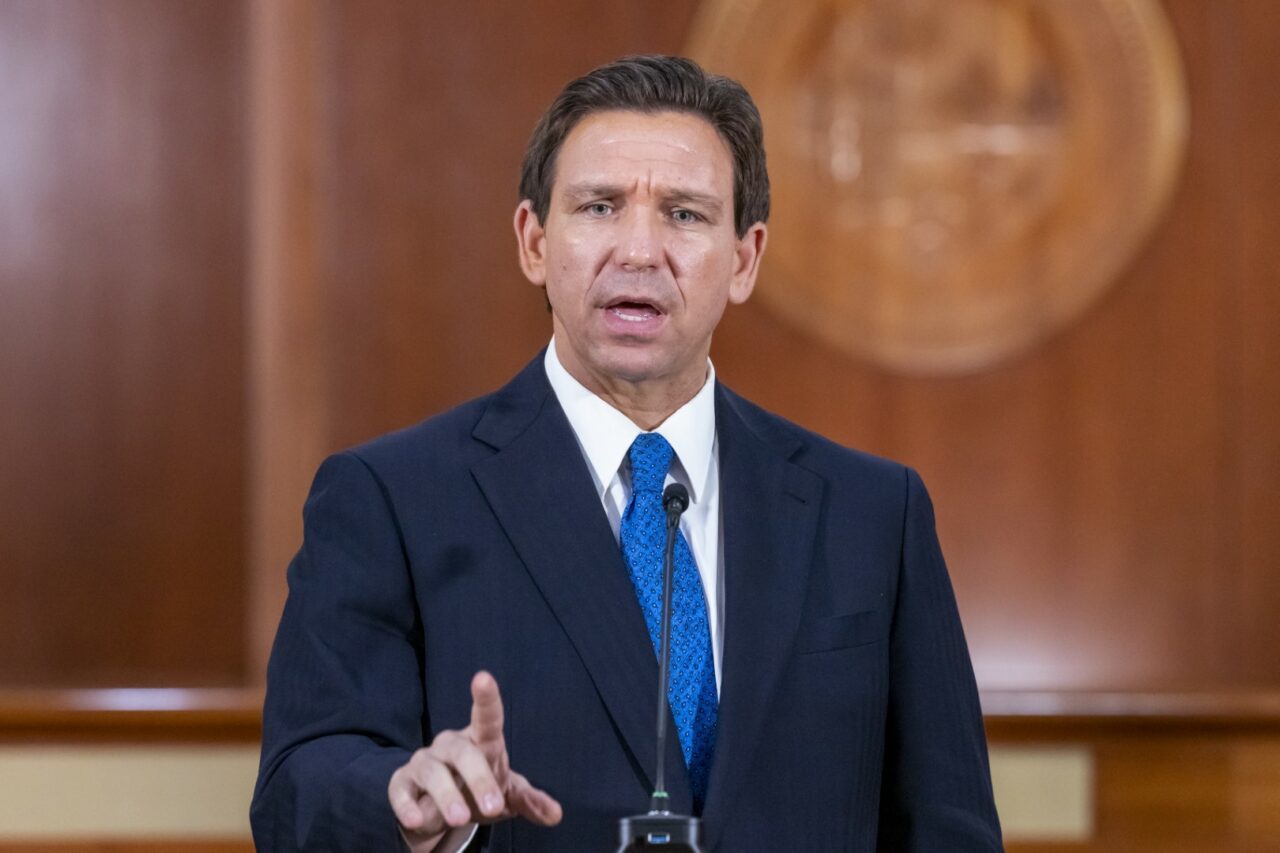 Gov. Ron DeSantis' administration is doubling down on its opposition.
The Biden administration is making Medicaid available for nearly 580,000 people who came to the United States as children but can't otherwise qualify for Medicaid because of their immigration status.
But Florida won't be taking advantage of the option that was announced in April. In fact, Gov. Ron DeSantis' administration is doubling down on its opposition.
DeSantis made clear at a Jacksonville news conference Wednesday he has no intention of tapping into the program. He made the comments after signing SB 1718, a sweeping immigration bill that requires private employers with 25 or more employees to use the E-Verify system for new employees and essentially bans Florida counties from issuing identification cards or other documents to individuals who do not provide proof of lawful presence in the United States.
The new law also aims to understand undocumented immigrants' health care costs better because, as the Governor noted: "You show up to an emergency room, they treat you; it doesn't matter if you are illegal or legal."
According to DeSantis, Florida emergency rooms provided about $340 million in care to undocumented immigrants in the state fiscal year ending July 1, 2022.
"And taxpayers were on the hook for two-thirds of those costs," DeSantis said. "The Biden administration is trying to increase those costs. They want to actually use Medicaid to cover illegal aliens, which we don't support and won't do in Florida. But that's their vision in terms of what they want to do," DeSantis said.
The Governor said he thinks the $340 million figure captures just "some" of the health care costs, saying, "We think that there's more."
To that end, SB 1718 requires hospitals that receive Medicaid funding to ask patients whether they are United States citizens, lawfully present in the United States, or unlawfully present in the United States.
The new law requires hospitals to submit quarterly reports to the state detailing the number of emergency department visits or admissions and how the patients responded to the question.
"The public deserves an honest accounting of how much this is costing us in terms of services, and health care is probably No. 1," he said.
The health care provision was one of the more controversial elements of the immigration bill as opponents contended that it would dissuade undocumented immigrants from seeking health care.