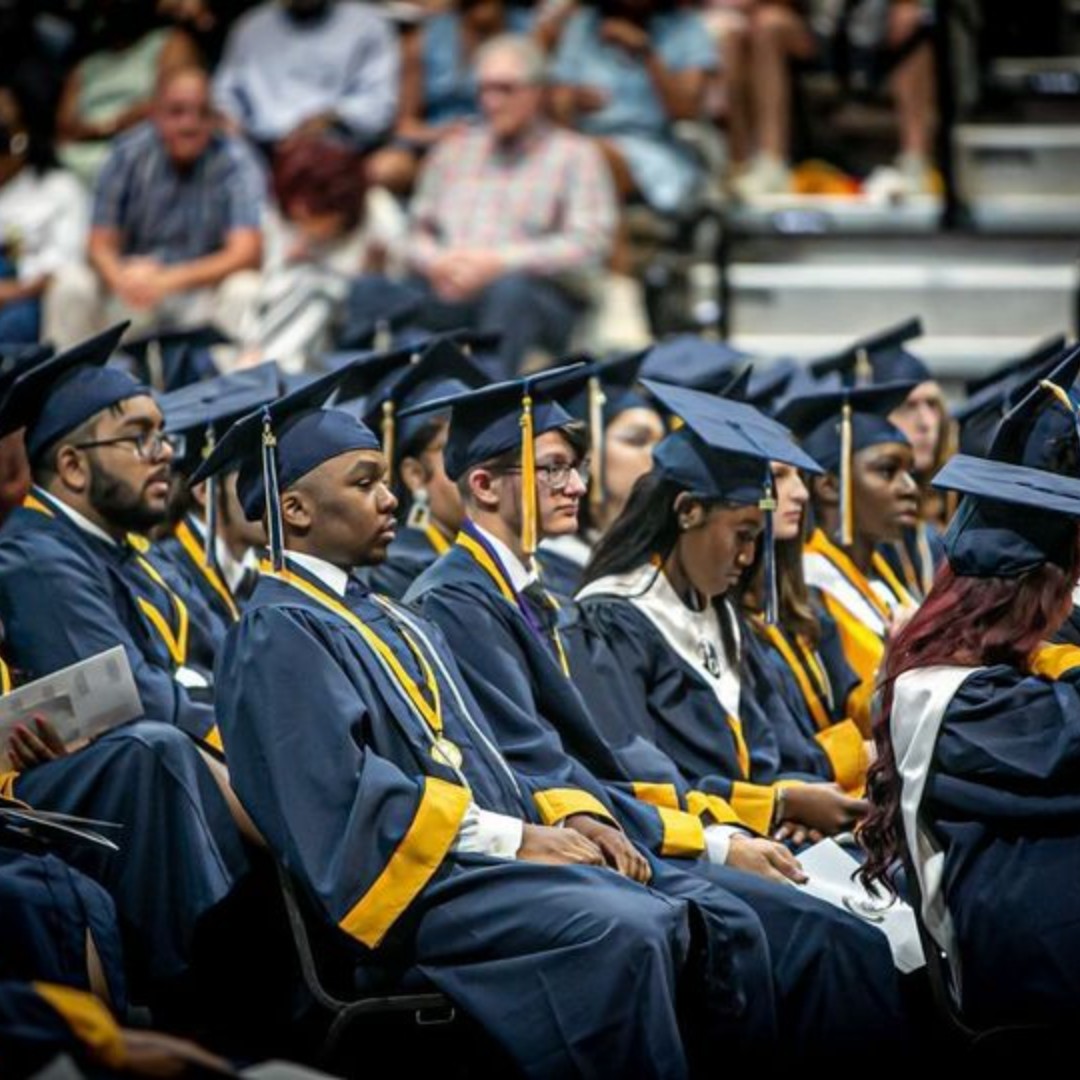 Critics of the law warn of a coming brain drain from a chief state asset.
A measure that would transform the tenure track for professors at the state's public colleges and universities, as well as prohibit spending on diversity, equity and inclusion (DEI) initiatives in class, is now law.
With the sound of protest in the background, Gov. Ron DeSantis signed legislation (SB 266) that he characterized as striking back at the "monoculture" on campus that segregates students according to race and culture instead of promoting free thought.
"It reorients our universities back to their traditional mission, and that traditional mission is to treat people as individuals, not to divvy them up based on any type of some superficial divisions, to elevate American achievement above identification with certain groups," DeSantis said.
But Democratic Sen. Shevrin Jones called the new law "red meat for the base" to fuel DeSantis' presidential run. He argued the measure will chill the atmosphere at the state's higher education institutions, rather than open up more conversation, as DeSantis claims.
"Indoctrination drives the DeSantis Agenda — not because he is worried educators are indoctrinating students, but because they aren't indoctrinating them with HIS ideology," the Miami area Democrat said in an email. "This is sadly the latest example of government overreach into Florida classrooms as his administration continues its authoritarian assault on ideas and information."
DeSantis also said the bill will eliminate "DEI infused" courses of study, such as "gender studies."
"Some of these niche subjects … Florida's getting out of that game," DeSantis said. "You want to do things like gender ideology, go to Berkeley if that's what you want to do."
Democrats issued statements saying the new law ignores the progress that's been made as a result bringing in voices that historically haven't been a part of higher education until the recent past. They decried the message it's going to send to the outside world.
"Anti-DEI legislation projects an unwelcoming environment," Democratic Sen. Geraldine Thompson of Orlando wrote in an email.
The bill gives university Presidents — positions to which a slew of politicians have been appointed — authority to hire and fire faculty, removing these decisions from faculty committees.
This newly minted law spurred faculty protests from across the state, but DeSantis argued these moves will make the state's higher education institutions even more attractive to faculty, who he said have been oppressed if they dare question any of the narratives about race, culture and oppression. It's an ideology that's become more rigid after the Black Lives Matter movement and George Floyd's murder on the streets of Minneapolis, DeSantis said.
"DEI is better viewed as standing for discrimination, exclusion and indoctrination," he said. "That has no place in our public institutions."
But that's not how Democratic Sen. Rosalind Osgood sees DEI, according to a statement released shortly after the bill was signed into law.
"We must allow for the teaching of diversity, equity and inclusion, especially at the college and university level if we are to continue to grow as a people," the Broward Democrat wrote. "Otherwise we are doomed to repeat the mistakes of the past."
Democrats, in debate, raised concern that this law, among others passed this Session, will quickly drain away the professors who have elevated the state's higher education reputation. They argued these professors are going to want to leave as soon as possible.
DeSantis on Monday, however, made the case for the opposite.
"They (faculty) don't believe that they have the freedom to speak their minds on a lot of these university campuses, so if they see if they see … a system like Florida going in the other direction — we're welcoming that debate — there's a lot of people that are going to be interested."
The measure will change the procedure for tenured faculty, putting them up for review every five years. DeSantis called it a movement for accountability.
"If you talk to people who have been involved in higher education, they will tell you … the most significant, deadweight expense in a university is the unproductive tenured faculty," DeSantis said.
The new law has language similar to another law, the Stop Woke Act (HB 7). The higher education portion of that law is under litigation in the 11th Circuit Court of Appeals in Atlanta for the way it regulates how certain topics can be taught in the state's higher education institutions.
Ray Rodrigues, Chancellor of the State University System of Florida, hailed the state's commitment to higher education investment as he highlighted Florida's affordable state university and college tuition, which hasn't increased in 10 years.
"That investment demands accountability and accountability is what these bills that are signed today provide," Rodrigues said, referring to another bill that will more closely regulate on-campus speakers. "The biggest aspect … (is) dismantling the (DEI) bureaucracy on our campuses."