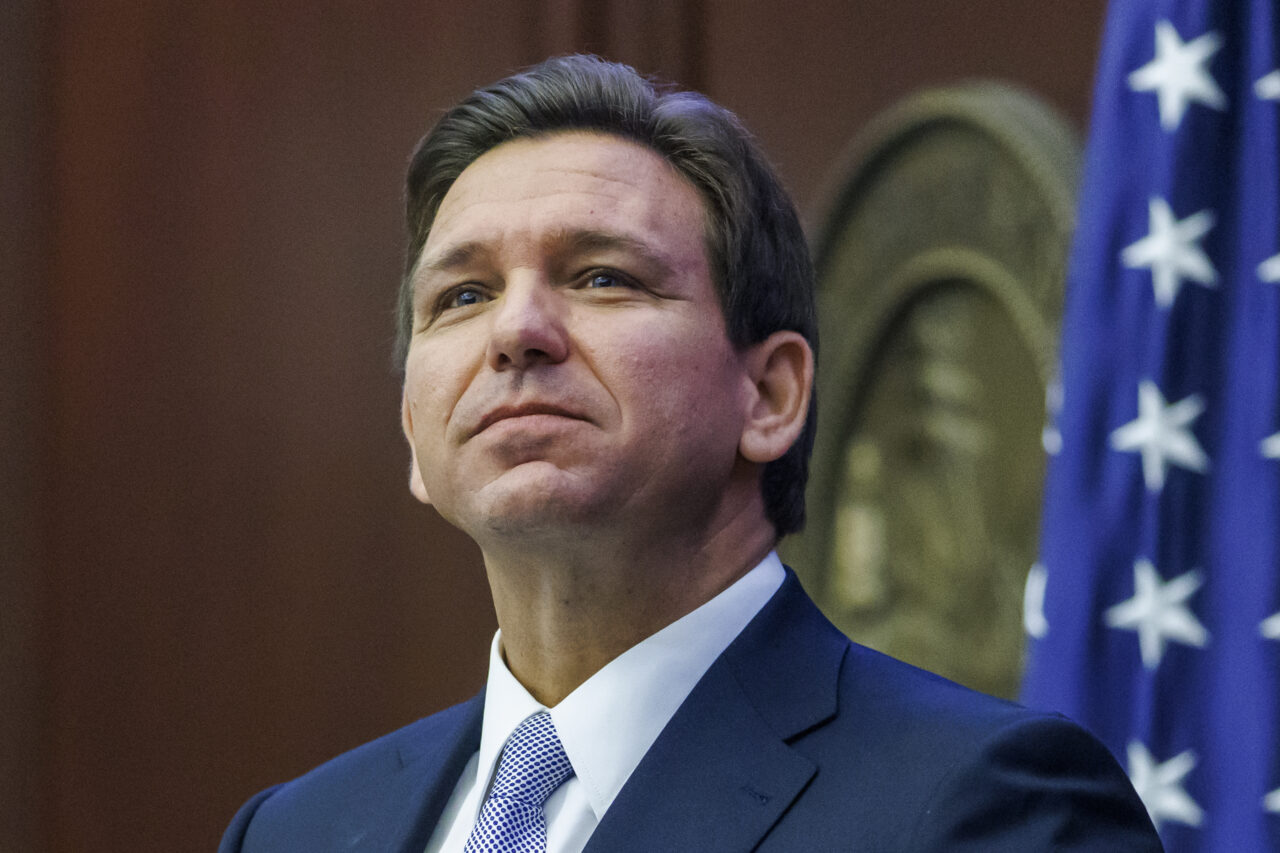 'We want to focus on the classical mission of what a university is supposed to be.'
If students want to study critical race theory or gender ideology, Gov. Ron DeSantis says they should leave Florida.
"Go to Berkeley. Go to some of these other places. That's fine," he said. "If that's what you want to do, there's nothing wrong with that, per se. But for us with our tax dollars, we want to focus on the classical mission of what a university is supposed to be."
The same goes for university accreditors that require diversity efforts at higher education institutions.
DeSantis made the remarks at New College, a public liberal arts university in the midst of an overhaul after trustees appointed by DeSantis forced a change in administration.
Loud student protests unfolded outside of the venue where the Governor spoke. Inside, DeSantis said it may be time for new accreditors to decide what defines a quality education in Florida and around the nation.
"We're also working with other states to create some new accrediting bodies," DeSantis said. "People sometimes wonder why it is universities are doing what seems like they're pursuing more of an agenda than actually trying to just focus on academics. And sometimes that's just a deliberate choice.
"But sometimes those are choices that are being conditioned based on the accrediting bodies. They're telling you, 'You have to do this, or somehow you would lose your accreditation,' even though it has very little to do with the traditional academic mission. And so we think that monopoly is something that's outdated, and we think injecting competition into the accreditation regime is absolutely essential."
DeSantis suggested this alternative the same day he signed a bill largely eliminating diversity, equity and inclusion efforts at public universities.
The moves come as academics worry eliminating diversity programs and course restrictions imposed at Florida schools will threaten the credibility of institutions. Inside Higher Ed just published an editorial by Brian Rosenberg, a former President of Macalester College, questioning if New College specifically should lose its accreditation.
"If Florida has the right to destroy its universities, do those universities have any particular right to be accredited?" he wrote.
He suggested that if New College loses its accreditation, the consequences will be felt by students no longer eligible for federal financial aid and unable to transfer credits to other institutions.
All Florida's public universities are accredited by the Southern Association of Colleges and Schools Commission on Colleges. That's one of seven accrediting commissions nationwide, and primarily works with institutions in the South.
DeSantis said Florida has an opportunity to examine the system and change it.
He also leaned in on policy decisions in recent years to outlaw teaching critical race theory and impose surveys on intellectual diversity.
At his press conference, he made direct appeals to students across the county, noting Florida's out-of-state tuition is still lower than in-state tuition for schools in states like Michigan and Virginia
"What a great opportunity to get a high quality yet affordable education even for people out of state," he said. "I think you're going to see a lot of interest in the application process over the next few years."