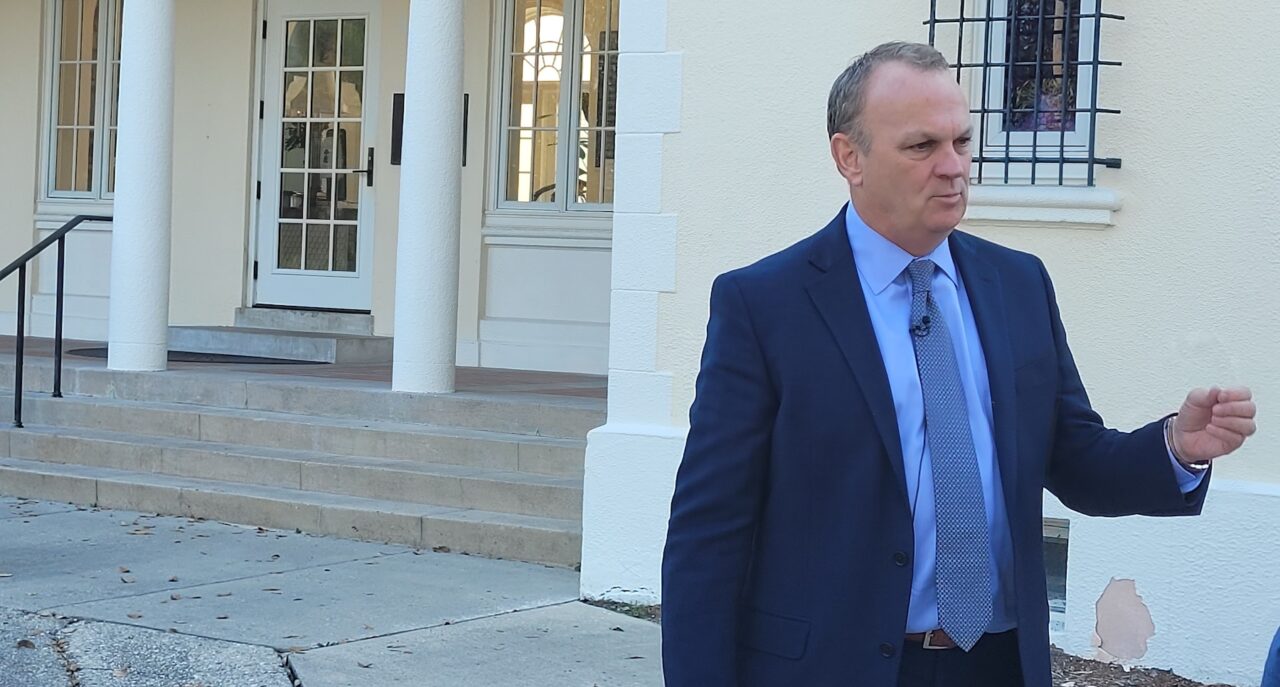 The concept has been controversial for years in higher education.
A new core curriculum is coming to New College of Florida.
Since Gov. Ron DeSantis appointed new members to take over New College's board of trustees, many wondered the effects on the liberal arts school's signature curriculum. New College Interim President Richard Corcoran appeared to offer an answer at a press conference with the Governor.
"We've redone our curriculum to have a new core curriculum," Corcoran said. "That core curriculum, if you followed (late Apple founder) Steve Jobs who built the first billion-dollar market cap company, he said that the reason they were so successful, the reason that Microsoft and all these other innovators, was that they lived at the … intersection of liberal arts and technology."
Corcoran said the core curriculum will take "virtue courses," those that everyone should be exposed to, which examine individuals' purpose in life and defining a just society, and then marry those with education about "the newest and most innovative technologies."
That will prepare graduates for whatever field they enter professionally, he said. Employers will look at students and see "a beautiful foundation in virtue and a beautiful foundation in technology."
Details were scant, but Corcoran suggested more about the curriculum will become clear in coming weeks. But the very words "core curriculum" will likely spark immediate debate with academia.
Once a consistency of higher education, universities nationwide have moved away for decades from having a set, uniform list of subjects and works studied in classes.
But DeSantis hinted earlier this year he wanted to mandate studies on western civilization in Florida's universities. At the Monday press conference at the school, DeSantis hinted at that change when he said New College will be the "top classical liberal arts college in America." The classical aspect alludes specifically to education rooted in Greek and Roman philosophies.
Academics have slowly moved away, however, from a uniform curriculum, something The Hill earlier this year described as "political kryptonite." Much of that concerns the fact universities previously prioritized studying European works and overlooking cultural contributions from the rest of the globe.
"It would be incredibly difficult to craft a core curriculum today, and I don't know anybody who's trying to do it," Mark Roosevelt, president of St. John's College, told The Hill.
But it could prove a particularly sticky matter at New College, which for years touted an "individualized curriculum." While the school offers some traditional courses, in order to graduate, students must explore subjects through an Independent Study Project developed in close consultation with a faculty advisor. That wraps up with a "Senior Capstone Project."
Corcoran told Florida Politics the presence of a core curriculum will not mean the end of individualized curriculum at New College.