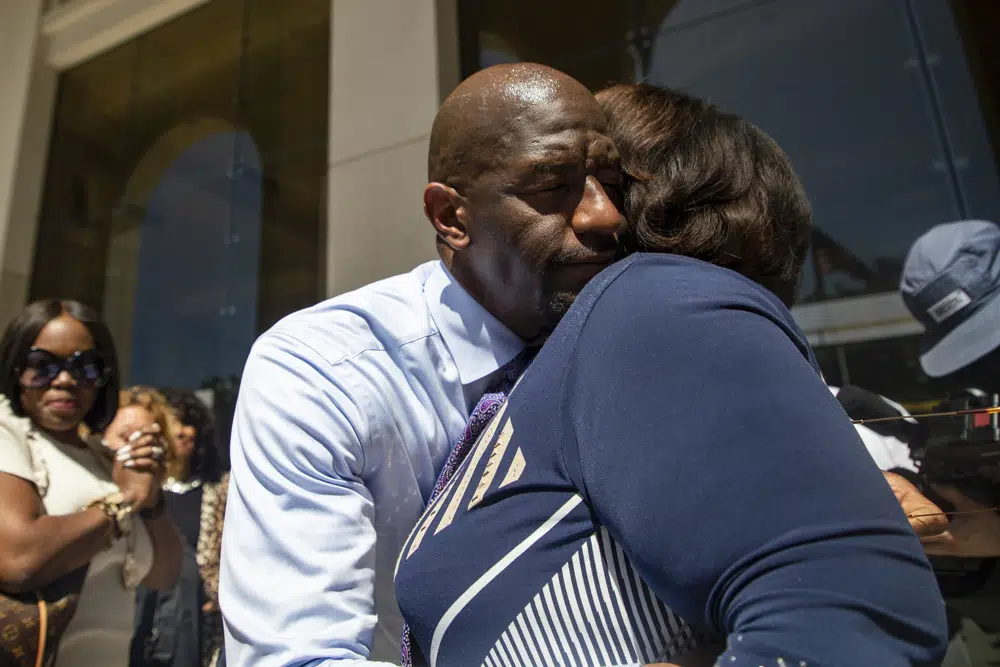 A federal judge must still officially dismiss the charges.
Federal prosecutors have asked a judge to withdraw charges against Andrew Gillum, the former Tallahassee Mayor and Democratic gubernatorial nominee in 2018, and Sharon Lettman-Hicks, his political advisor.
In a recent trial, Gillum was acquitted of one charge of making false statements to law enforcement and jurors failed to agree on 18 other charges of wire fraud and conspiracy stemming from his 2018 campaign and political committees, which prosecutors alleged diverted money to Gillum for personal use.
Gillum has maintained his innocence throughout, and called the pursuit of charges against him a "modern day witch hunt," while asking for donations to his Bring Justice Home Legal Defense Fund while the prospect of a retrial still loomed.
The Tallahassee Democrat reported that 10 out of 12 jurors wanted to acquit Gillum of the other charges.
A federal judge must still formally drop the 18 remaining charges, but the move by prosecutors to recede from the indictment appears to signal the end of Gillum's legal troubles.
An undercover FBI operation looking into corruption within Tallahassee city government that began in 2015 has now ended with Scott Maddox, a former Tallahassee Mayor and City Councilmember and Florida Democratic Party Chair; Paige Carter-Smith, Maddox's aide; and J.T. Burnette, a Tallahassee developer now in federal prison.
But although Gillum wasn't convicted, the scandal plagued his 2018 run for Governor, which saw him lose to Gov. Ron DeSantis by 0.4 percentage points, or just 32,463 votes out of more than 8 million cast. Federal charges weren't handed down on Gillum personally until 2022, but he was questioned as part of the Maddox case and information about his acceptance of free tickets to the musical "Hamilton" while in New York in 2016 hampered his campaign.
Lettman-Hicks was Gillum's political advisor who prosecutors alleged funneled money from political committees to Gillum. When the charges were made public in June 2022, she withdrew from her race for the House District 8 seat.